$50 Million Savings Bond Scam: Are Bonds Still a Safe Investment?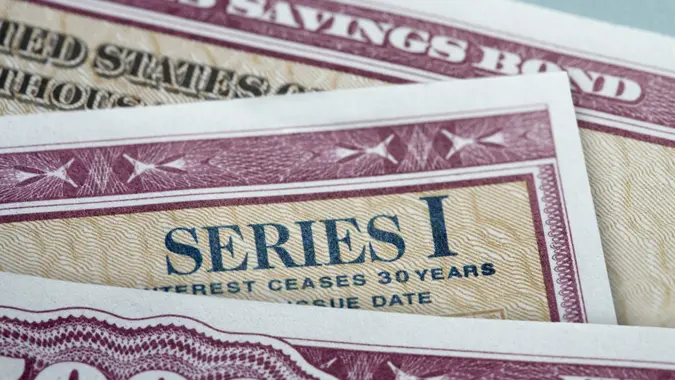 DNY59 / iStock.com
Counterfeit savings bonds have been on the rise in recent months, and nationwide losses because of the scam have so far amounted to $50 million, according to the Oklahoma Bankers Association (OBA).
In May for example, the U.S Attorney's Office for the Southern District of Texas issued a notice about the arrest and conviction of a Californian who, with others, had conspired to create $1 million in counterfeit U.S. Series I savings bonds.
"They then passed them at financial institutions using other people's identities and split the proceeds," according to the press release.
The scam has spread to other states, including Mississippi, Louisiana, Indiana, Kansas, Michigan and Oklahoma, according to the OBA.
The Detroit Free Press reported that 88% of paper savings bonds are redeemed at banks, but banks have the option of refusing to redeem bonds in certain situations.
According to the Federal Reserve, financial institutions have the option to not cash savings bonds for both non-customers and new customers. The Fed's Secret Service partners recommend that a customer be established for a year before cashing bonds at a financial institution.
The OBA said that some of its bankers implemented a policy to only cash bonds for their customers who have had an account for at least six months.
"However, there is no legal requirement banks cash savings bonds even for established customers. Banks may decline to cash savings bonds and/or the amount they will cash for a customer at a time to avoid the bank taking a loss if the bond is a counterfeit or has previously been cashed," the OBA added.
In terms of how to spot fake savings bonds, the Kansas bank that suffered a scam noted that while they are different, "unless a person is familiar with savings bonds, it would be hard to identify," according to the OBA.
Nonetheless, the bank noted counterfeits share some characteristics, which include:
$5,000 and $10,000 denominations (Series EE bonds)
Duplicate bond numbers with different issue dates (mm/yyyy) listed in the top right corner
Black-appearing border around the outside of the bond with blue/green color bleeding from being printed on an ink jet printer (authentic bonds have gray borders)
Pale yellow or pale peach border (authentic bonds are a rich peach color)
Rough, textured feel
Blurring along bottom border of U.S. Treasury seal; lines around the spokes of the emblem are not crisp
More From GOBankingRates