11 Gorgeous Buildings by Top Female Architects That Will Inspire You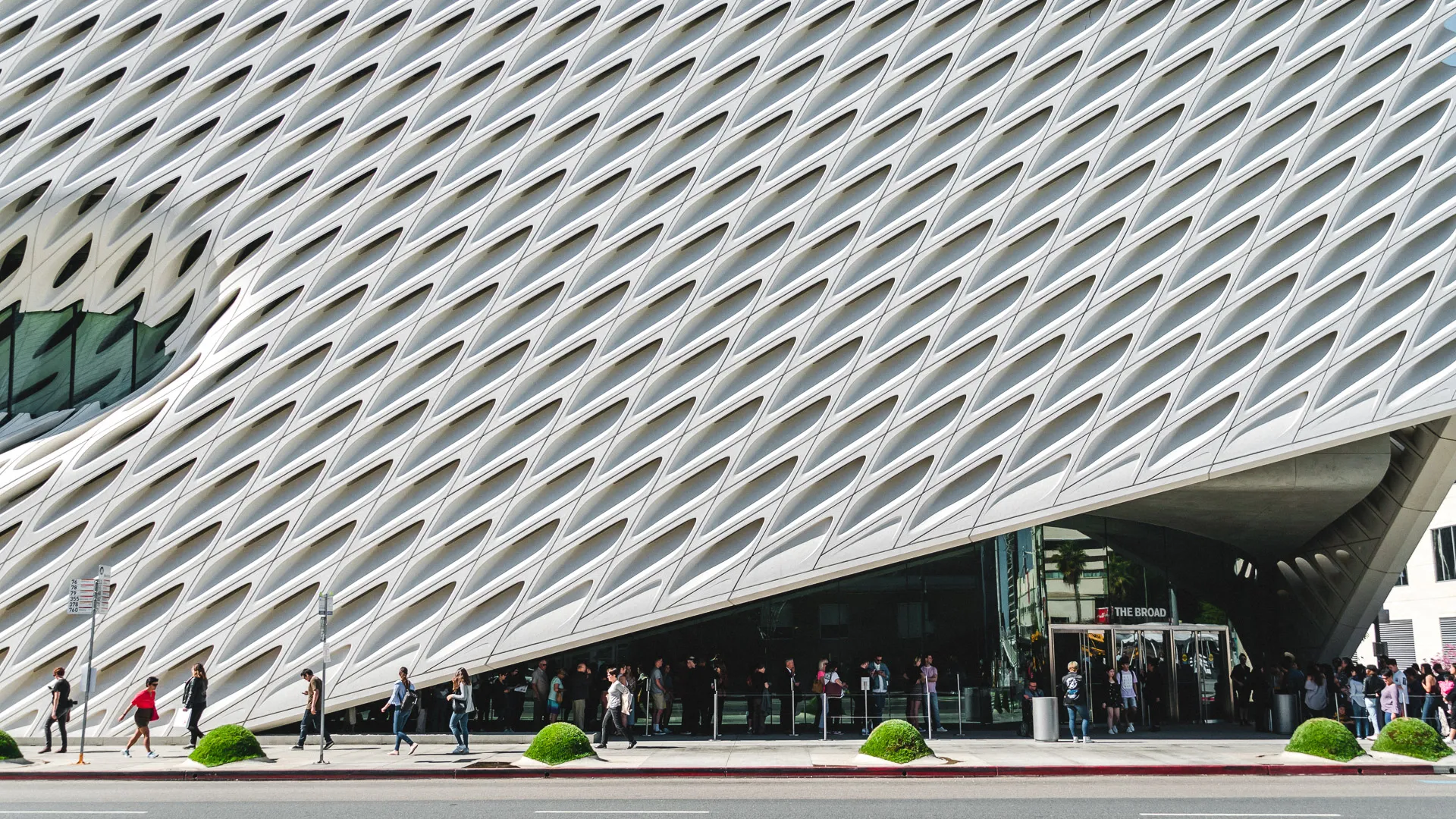 You might not give it much thought, but architects play a huge role in our everyday lives. They design the homes we live in, the buildings where we shop and the spaces where we work. A truly impactful architect can really make a difference.
And what was nearly an all-male profession in 1950 is becoming more diverse. According to the latest report from the National Council of Architectural Registration Boards (NCARB), 35 percent of candidates who completed the core requirements for licensure in 2017 were women — and 16 percent were nonwhite.
Although the industry is still heavily dominated by men — just three of the world's biggest architectural firms were led by women in 2017 — the following female architects are already changing their industry for the better.
Kazuyo Sejima
Described as the "moonwalker of architecture" by W Magazine, Japan's Kazuyo Sejima is the co-founder of the award-winning firm SANAA. At the start of her career, Sejima worked for the architect Toyo Ito. After opening her own studio in 1987,  she won the Japan Institute of Architects' Young Architect of the Year award.
By 2010, Sejima was gaining worldwide attention with her design of the 21st Century Museum of Contemporary Art in Kanazawa. That same year, Sejima and her founding partner, Ryue Nishizawa, won the Pritzker Prize, the architecture world's most prestigious honor. Her other notable works include the Rolex Learning Center in Switzerland, the Christian Dior building in Tokyo and the New Museum of Contemporary Art in New York.
Inside a Kazuyo Sejima Project: Sumida Hokusai Museum
Located in the neighborhood of Sumida in Tokyo, the Sumida Hokusai Museum was completed in 2016 and is one of Japan's most beautiful places to visit. The four-story structure holds the works of Katsushika Hokusai, the artist who created the famous woodblock print of "The Great Wave off Kanagawa."
Elizabeth Diller
Twice named one of Time Magazine's 100 Most Influential People, Elizabeth Diller co-founded the New York-based design firm Diller Scofidio + Renfro in 1981. Although Diller was well-established in architecture, she received worldwide recognition after she designed the famous Blur Building in 2002, a temporary exhibition pavilion that was on display in Switzerland. The building sat upon water, had a 400-foot ramp to the building and was completely enshrouded with fog.
Since then, Diller has designed many notable projects including the $140 million Broad art museum in Los Angeles and the High Line in New York. In addition, Diller and her firm recently signed on to revamp the Museum of Modern Art in New York, which should be completed later this year.
Inside an Elizabeth Diller Project: The Broad
Located in downtown Los Angeles, the Broad is a three-story, 120,000-square-foot building with a "honeycomb" exterior. It features two galleries with ceilings that extend 23 feet.
Diller's firm described The Broad's designs as merging "the two key programs of the building: public exhibition space and the storage that supports The Broad Art Foundation's extensive lending activities."
Jeanne Gang
Architect Jeanne Gang founded the firm Jeanne Gang in 1997. It has gone on to become one of the most well-known architectural firms in the world. Gang and her firm are responsible for designing many unique buildings, including the Aqua Tower in Chicago, the Arcus Center for Social Justice Leadership at Kalamazoo College and the six-story residential building Solstice on the Park.
Inside a Jeanne Gang Project: Aqua Tower
The Aqua Tower is an 82-story building nestled in Chicago — a combination of a hotel, offices, rental apartments, condominiums and parking.
According to the firm's website, the design of the Aqua Tower "uses architecture to capture and reinterpret the human and outdoor connections that occur more naturally when living closer to the ground. Its distinctive form is achieved by varying the floor slabs across the height [of] the tower, based on criteria such as views, sunlight, and use."
Odile Decq
Known for her goth-like appearance, French architect Odile Decq is known as a creative force and risk-taker in the architecture world. Decq and her late husband architect Benoît Cornette launched the firm ODBC, which was rebranded to Studio Odile Decq after his death. She gained international fame in 1990 with her design of the BPO headquarters in Rennes — the Banque Populaire De L'Ouest — and went on to design the Fangshan Tangshan National Geopark Museum in China, Le Cargo in Paris and the New Cyprus Museum.
In addition to being an architect, Decq has served as a professor at multiple universities, including the Columbia School of Architecture in New York. She won the Architectural Review's Jane Drew Prize for women in 2016.
Inside an Odile Decq Project: Rome Contemporary Museum of Art
Decq and her firm completed work on the Museum of Contemporary Art of Rome in Italy in 2007. As described by Icon magazine, the building is a "series of contrasting spatial systems" that has "a number of walkways" that run throughout the building.
"There are different possibilities of traveling through the museum," Decq told Icon magazine. "The walkways are where you can travel in the space to discover the art from a different perspective — it's a discovery of the space and at the same time a discovery of the art show."
Zaha Hadid
British Iraqi architect Zaha Hadid is arguably considered the greatest female architect of all time. Her innovative designs often defied what could be done in architecture and pushed boundaries like never before. Hadid was known as the "Queen of the Curve" in the architecture world thanks to her signature design style.
Hadid first began her career as a student in London at the Architectural Association School of Architecture in 1972. As a student, she became partner at the architectural firm OMA where she spent two years. Hadid then moved and founded the firm Zaha Architects in 1979. In 2004, she became the first woman to receive the Pritzker Prize following her design of the Bergisel Ski Jump in Innsbruck, Austria and the Richard and Lois Rosenthal Center for Contemporary Art, in Cincinnati, Ohio, according to Arch Daily. Hadid died in 2016 at the age of 65.
Inside a Zaha Hadid Project: Heydar Aliyev Center
The Heydar Aliyev Center is one of the most distinct buildings in Baku, Azerbaijan. Hadid was contracted to design the nation's main cultural building in 2007, which was later completed in 2013. The building's unique and futuristic design was described by Arch Daily as breaking away "from the rigid and often monumental Soviet architecture that is so prevalent in Baku."
Annabelle Selldorf
German-born Annabelle Selldorf is known in the architecture world as the founder of the prestigious firm Selldorf Architects. Selldorf has designed many luxury residential buildings in New York, including 200 Eleventh and 10 Bond Street. For her work in New York, she received the two AIA New York State Design Awards in 2015. Her firm also renovated historic sites like New York's Neue Galerie museum.
Inside an Annabelle Selldorf Project: 42 Crosby Street
Nestled in the chic SoHo neighborhood in New York is Selldorf's seven-story residential building 42 Crosby Street.
"We very much believe that architecture should be specific to its location, context, and program, and in this case, 42 Crosby Street could only exist in SoHo," Selldorf told Architectural Digest in 2017. "It offers a contemporary interpretation of the neighborhood's cast-iron architecture; articulating traditional characteristics such as uniform composition, column and spandrel vocabulary, and prefabricated construction in a highly modern tone with a façade comprised of stainless steel, brushed aluminum, and glass."
Angie Lane
Even though Angie Lane didn't know what an architect was at six years old, she revealed to GOBankingRates that back then, she liked playing with her dad's Army drafting tools. So when she got the chance to take a drafting class in eighth grade, she jumped on it. By then, she knew exactly what architecture was and began to work for an architect when she was in high school.
She did the same in her college years and eventually established her own practice, A.LANE Architecture. Working for her own brand, she can focus on the design she really loves: commercial and residential. "I love having that mix because residential is so great. It's so personal, people live in it and everybody lives and functions in a different way and you get to know all that," Lane said. "Whereas commercial is…a little bit more prescribed. I like the process of commercial more because usually people who are doing any kind of retail [tend] to have done it before, and so the process is more streamlined."
Inside an Angie Lane Project: Fisher Mansion
One of the most famous and historic homes in Detroit is the Fisher Mansion. Actor Hill Harper, known for his work on "CSI: NY," bought the home and it's currently under renovation, according to Curbed Detroit. As part of its ongoing renovation, Lane was selected to design three interior rooms as part of what is called a show house interior design. For Lane, it was one of her favorite projects because of the complete "designer freedom," she said.
Amanda Levete
British architect Amanda Levete rose to fame while she was at the architectural firm Future Systems. She spent years working with her late former husband and avant-garde architect Jan Kaplicky before starting her own design studio AL_A in 2009. In 1999 she won the RIBA Stirling Prize for her design with Kaplicky for the Lord's Media Centre, the first all-aluminum building in the world. Other notable works include the Selfridges store in Birmingham, England and The Museum of Art, Architecture and Technology (MAAT) in Lisbon which was completed in 2016. Levete won the Jane Drew Prize in 2018.
Inside an Amanda Levete Project: Museum of Art, Architecture, and Technology
The MAAT overlooks the Tagus River in Lisbon. Completed in 2016, the building is covered in 15,000 white, three-dimensional tiles. Visitors can venture out on the building's roof and take in the beautiful sights of the river and city skyline.
"Building on Portugal's rich tradition of craft and ceramics, three-dimensional crackle glazed tiles articulate the façade and produce a complex surface that gives mutable readings of water, light and shadow," stated Architecture Magazine. "The overhanging roof that creates welcome shade is used to bounce sunlight off the water and into the building."
Jenny Zimmer
Nebraska-based architect Jenny Zimmer didn't always want to be an architect, but she always knew she had a desire for design and building things. She started out in engineering — but though she was good at it, she told GOBankingRates she was "wasn't very happy."
Zimmer went on to receive a bachelor's degree in both pre-civil engineering and architecture, as well as a master's in architecture. But Zimmer hadn't even completed her time at the University of Nebraska-Lincoln when she landed her first job at architectural firm Alley Poyner Macchietto Architecture, where she has been employed ever since.
"I believe that our urban core is the heart of the city and it is important to bring its vitality back," she said.
Inside a Jenny Zimmer Project: The Breakers
Zimmer and APMA were called on to renovate an abandoned power plant by the Missouri River for Nebraska real estate developer NuStyle Development. But this project proved to one of Zimmer's toughest challenges. It required turning three industrial buildings that were in poor condition into a 214-unit modern apartment complex.
"We also stripped the Boiler Plant's ninth floor of its exterior brick skin, exposing the steel building skeleton. Inside we constructed community space which includes a pool and deck with 360 views of downtown and the river," Zimmer told GOBankingRates.
Beatriz Hernandez
Ever since she was a young girl, Miami-based architect Beatriz Hernandez loved to doodle and even thought of becoming a Disney cartoonist. But when she was eight years old, she started traveling and became fascinated with European cities and buildings.
After she graduated from the University of Miami, Hernandez got a job at MSA Architects, where she is currently practicing. In the last five years, she became the head of the design department and partner at MSA. She is the only woman and first woman to be made partner at the firm. Hernandez specializes in high-rise design and oversees a design team that is more than 50 percent women.
Inside a Beatriz Hernandez Project: South Miami City Hall Redevelopment
The redevelopment of South Miami City Hall includes a 300 apartment-unit complex, a four-story city hall, a four-story police station, an eight-story parking garage and approximately 8,000 square feet of retail space.
"City hall process for design was very challenging because it was an RFP [request for proposal]," Hernandez told GOBankingRates. "We didn't have surveys of the property so a lot of our design was based on Google Earth images. We were not able to interface with the city to nail down program so we had to work with the best assumptions we could to win the deal."
According to Hernandez, construction on the city hall and police station is scheduled for the first quarter of 2020. For Hernandez, the project is a huge accomplishment. "Our design skills were able to win that project."
Carme Pigem
Spanish architect Carme Pigem is one-third of the architect trio RCR Arquitectes. Her work is well-known throughout the region of Catalonia and other parts of Spain. Once she and her fellow partners graduated from the Escola Tècnica Superior d'Arquitectura del Vallès, they founded RCR Arquitectes in 1988. After designing a lighthouse for a competition sponsored by the Spanish Ministry of Public Works and Urbanism, her team's success started to take off. Some of her famous works include the Tossols Basil Athletics Stadium which was completed in 2000, and the Bell-Lloc winery.
She and her two partners received the Prikzker Prize in 2017.
Carme Pigem's Project: Musée Soulages
The Soulages Museum is nestled in the city of Rodez, France. Pigem and her partners starting work designing the building in 2011. The building is 65,700 square feet and cost $21.4 million to construct. The project was completed in January 2014.
More From GOBankingRates
About the Author