5 of the Best US Locations To Buy an Affordable Home Right Now, According to Experts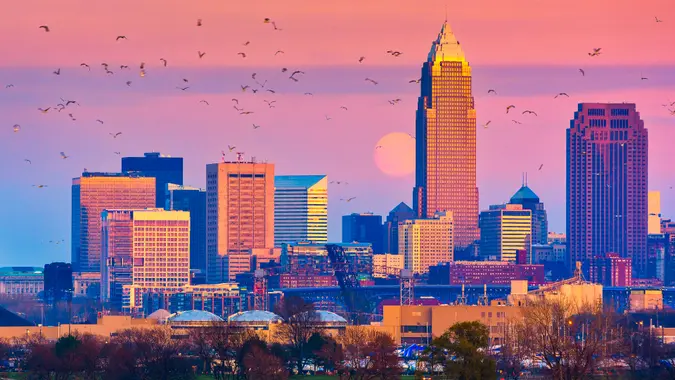 PapaBear / Getty Images/iStockphoto
The real estate market has been a bit chaotic for quite some time now with prices in many places rising rapidly. As a result, you might be wondering which locations you should consider when buying a new home. Yes, the United States is large and complex, and there are bound to be nuances and exceptions.
Read: Craziest Things That Kill Your Home's Value
Find Out: Here's Where Home Prices Are Headed in 2022, According to Experts 
Nevertheless, there are certain locations that tend to be better than others, especially in this overheated market. Here, we'll take a look at some of the markets that are good places to buy a home right now. What makes them good places to buy a home is a unique combination of amenities, employment opportunities and, of course, affordability.
These markets may not be the first ones that come to mind for most of us, but they still have all of the things you need in your daily life. Hence, any of them would be great choices when considering where to buy your next home. Philip Kranefuss, head of real estate at Homie Colorado, recommended these areas as some of the best in the country right now.
Richmond, Virginia
Richmond is the capital city of Virginia but is the fifth-largest city in the state. Still, the city has over 225,000 people and has plenty of museums, shopping, and an up-and-coming nightlife. Richmond features attractions such as the Virginia Museum of Fine Arts and the Lewis Ginter Botanical Garden. It also has some of the best public schools in Virginia and is home to Virginia Commonwealth University.
Its neighborhoods, such as Lakeside and Manchester, have nice homes at affordable prices. You will find several in the area for $300,000 or less, and many of them are newly or recently renovated. You may even be able to find a home in a desirable neighborhood like Church Hill or North Church Hill for under $400,000.
Kansas City, Missouri
Home to over 500,000 residents, Kansas City is the largest city in Missouri. Its neighborhoods, such as Brookside, offer renovated homes in the $200,000-$300,000 range. Of course, just over the Kansas state line, there is the smaller Kansas City, Kansas, and some who live in the area reside in towns like Overland Park or Leawood. Homes on the Kansas side tend to be pricier, more in the $300,000-$500,000 range, but these homes are spacious with quaint interiors.
Fort Collins, Colorado
Fort Collins is about an hour's drive from Denver and many people are flocking there to avoid skyrocketing real estate prices in the latter city as it has grown in popularity. "…[M]any home buyers have been opting towards secondary markets surrounding these larger cities (like Fort Collins or Colorado Springs instead of Denver), or other 'up and coming' metro areas that offer employment and lifestyle opportunities, but are still relatively affordable," Kranefuss said. 
Colorado Springs lies to the south of Denver while Fort Collins is north. Both towns have homes ranging from the high $200,000s to the high $400,000s. You will find several homes in Fort Collins that have a cozy log cabin feeling, while those in Colorado Springs tend to be more modernized.
Home Improvement: 20 Home Renovations That Will Hurt Your Home's Value
Cleveland
Cleveland is one of the cities that has taken a hit due to a loss of manufacturing jobs over the years; however, this does mean there is an opportunity in terms of real estate. Philip Kranefuss recommended Rust Belt cities as having equally ample employment and lifestyle opportunities while still being affordable. Cleveland has a number of up-and-coming neighborhoods and a wide variety of homes, from under $100,000 up to multimillion-dollar condos downtown. Even within its neighborhoods, such as Ohio City and Detroit Shoreway, you'll find everything from bargain homes to ultra-modern ones.
Detroit
Detroit is similar to Cleveland in that Motor City is the "birthplace of the modern automobile," yet manufacturing jobs in Detroit fell from 296,000 to only 27,000 in 2011. Today, just two manufacturing plants remain; still, Detroit has started to see a revitalization in recent years. The city has many attractions, such as the Detroit Institute of Arts, the Henry Ford Museum and pro sports teams as well.
Detroit's neighborhoods, such as Jefferson-Chalmers and Hamtramck, feature several homes under $200,000 that look like they should be several times the price. The Bagley neighborhood features several homes around 3,000 square feet with price tags of about $200,000. Despite the low price tag, these homes are often newly renovated.
More From GOBankingRates