Barbara Corcoran Says This Is the No. 1 Thing To Do Before You Purchase a Home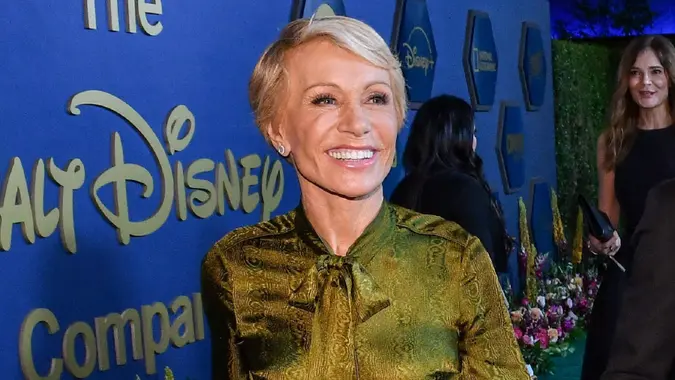 PictureGroup for The Walt Disney Company / Shutterstock.com
It's easy to get overwhelmed when a large purchase is in the cards — and a home will probably be the biggest purchase you will make in your life. With the added complications of a highly competitive market and sky-high mortgage rates, you want to don't want sign on the dotted line until you've thought about all the factors.
Aside from the numerous costs associated with buying real estate, there are intangibles that must be considered. According to real estate mogul, author, podcaster and "Shark Tank" investor Barbara Corcoran, the No. 1 thing you should always do when you're considering purchasing a home is to go back for another look.
In the 15-second video posted to her TikTok and Instagram accounts, Corcoran stated the most common mistake promising homebuyers make. "They don't go back for another look. That's when you discover the noisy neighbor, the barking dog, the party house right across the street," she said. "Go back for another look."
When prospective buyers become enamored with a home, they can have blinders after that first-time feeling. However, it's crucial to confirm that sense of certainty once you've driven around the neighborhood and seen the house at different times.
"People fall in love with the house and think at that moment in time it's their new house," Corcoran said in a "Good Morning America" segment in March. "No, you got to see it in the morning and you got to see it at night. Do your snooping."
Speaking to CNBC, Mike Biryla, a real estate agent at The Agency, reiterated the importance of a second look to confirm feelings and to check for things missed the first time through — like possible repairs, flaws and potential for expansion.
"You get to walk the space again and reaffirm that your intuition and feeling about the space was correct," Biryla said. "When you go back for a second look, it should be to make sure that the floor plan makes sense for you."
Corcoran — who made the majority of her estimated $100 million fortune after selling her real estate company, The Corcoran Group, to NRT Inc. for $66 million in 2001 — has built up an impressive portfolio of personal property over the years, per Celebrity Net Worth. This includes a $15 million penthouse in New York City and a $1 million double-wide mobile home in a Los Angeles trailer park, according to The Daily Mail.
More From GOBankingRates