5 Biggest Financial Reasons To Turn Down an Offer When Selling a Home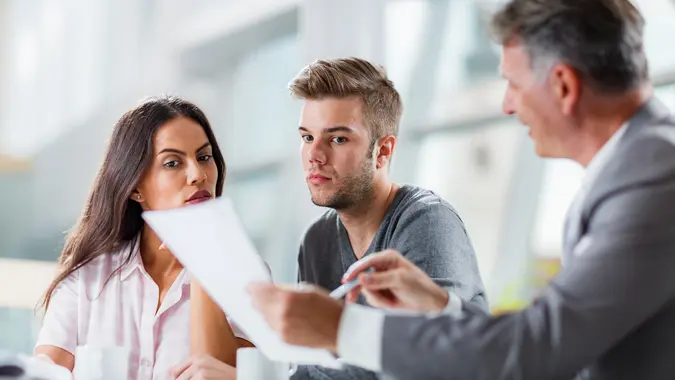 BraunS / iStock.com
The last thing you want when selling a home is to watch it sit on the market for weeks or months without getting an offer. This hasn't been a huge problem in recent years thanks to a lack of homes for sale, which has led to bidding wars, record home prices and hefty profits for many sellers.
Even though it's a seller's market right now, it's fine to accept the first offer you get if it meets your listing price and allows you to move ahead with your next housing plans. But there are times when turning down a home offer makes financial sense. Selling a home is like any other business transaction — your aim is to maximize your return by getting the best price at the best terms.
Even though it might be uncomfortable turning down an offer on your home, sometimes it's the right move. Following are the five biggest financial reasons to turn down an offer when selling a home:
The offer is too low. Homes are priced based on a variety of factors, including location, time of year, market trends and comparable sales in the immediate area. Your listing agent should have expertise on exactly how to price your home. Although you can expect the buyer to negotiate a lower price, you have every right to reject the offer if it's way below your listing price.
No preapproval letter. Lenders provide preapproval letters to buyers showing they are eligible for the required loan amount and that they're serious about making an offer. If a buyer hasn't been preapproved, there's a chance they won't qualify for a loan and the deal will fall through no matter how much they offer. If the buyer doesn't provide a preapproval letter, you're probably better off turning down their offer.
You got a better offer. If one buyer makes an offer and another buyer tops it — a common occurrence in the hottest U.S. housing markets — it makes sense to reject the lower offer and accept the better one.
Contingencies are excessive. Buyers often ask for contingencies when putting in an offer. These might include completing a home inspection, allowing the buyer to sell their home first, asking the seller to pick up certain closing costs, requesting that appliances or furniture be included in the deal or requesting repairs. If the offer you get has too many contingencies that cost too much money, you can turn down the offer.
Differences on closing date. Most closing dates are 30 to 60 days after an offer has been made on a home, according to Chase Bank. This gives the buyer time to work out all their mortgage details and the seller to make necessary repairs and get moved out. If the buyer's offer requests a closing date that doesn't suit your financial needs, you can reject the offer.
If you do turn down an offer, there's a right and wrong way to do it. Here are some rules of etiquette when rejecting an offer:
Do so in a timely manner.
Be respectful and considerate of the buyer.
Explain in general terms why the offer is being turned down without providing too many details.
Don't criticize their offer.
Let your listing agent handle the correspondence.
More From GOBankingRates