Can You Afford a Vacation Home in These Six Popular American Destinations?

5 min Read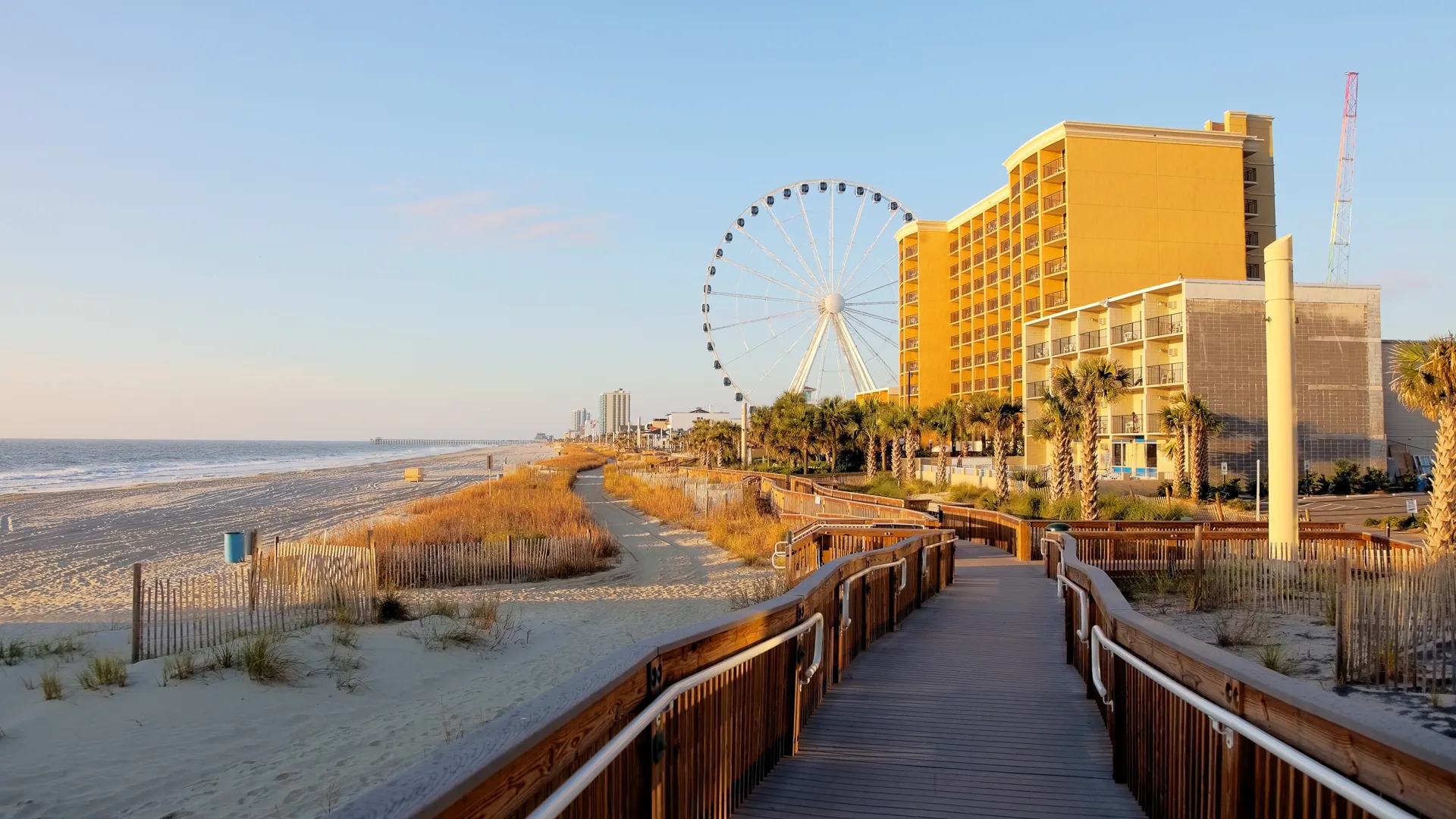 Myrtle Beach, South Carolina
Average Home Value: $298,043
A classic American stretch of sandy beaches — roughly 60 miles — is where you will find Myrtle Beach's famous boardwalk, as well as dinner theater entertainment, including an authentic Polynesian luau and Knights of the Round Table battle royales.
Beyond the vibrant restaurant scene, Myrtle Beach has 90 golf courses, an incredible aquarium and several amusement parks that all ages can enjoy. Myrtle Beach has a cozy feel, which means no matter whether you are doing an extended stay or a quick trip, you will feel like you are home.
Take Our Poll: Are You Planning To Buy or Sell a House This Year?
Palm Springs, California
Average Home Value: $640,610
While everyone thinks of the sunny coastline of Southern California, inland is the desert paradise city of Palm Springs. Not only will you have access to national parks such as Joshua Tree, but the outdoor recreation options are almost endless: hiking, jeep tours, windmill tours and, of course, golfing.
Plus, if you are into pop music, you'll be close to Indio, home of the annual Coachella Music Festival, where some of the hottest artists perform live every spring.
Key West, Florida
Average Home Value: $983,966
This oceanside city has something for everyone. Key West's waters are clear and blue, offering an array of exciting, fun things to do in and out of them. You and your family can go diving, boating and snorkeling in a variety of areas, including the Key West marina.
Other spots, such as the Dry Tortugas, offer the chance to camp, fish and birdwatch. If you're looking for a classy night on the town, Key West has an array of museums, art galleries and sightseeing tours where you can eat up the arts and culture before ordering a nightcap on Duval Street.
South Lake Tahoe, California
Average Home Value: $641,928
Escape to the mountains, where your beautiful cabin looks out upon one of the most majestic lakes in the country. In the summertime, gas up your boat for some water sports or take a lazy lunch along one of the many fabulous coastal corners of Lake Tahoe.
In the wintertime, strap on your skis or snowboard to hit the slopes at the nearby resorts, including Heavenly, Kirkwood and Northstar.
Feeling lucky? South Lake Tahoe has plenty of gambling options, including Bally's, Harrah's and Harveys.
Santa Fe, New Mexico
Average Home Value: $520,486
What was once a little enclave tucked away near the Southern border is now becoming a mecca for arts, performance, history, culture and relaxation. You and your family will have access to so many events, you might not know how to fit them all into your schedule.
Native American Feast Day is one of the many festivals that takes place in town. However, don't worry if you can't make one of the many artisanal fairs — just pop into the local shops and galleries for handcrafted jewelry or attend a night at the opera. Once you've exhausted yourself, book a self-care day at one of the many world-renowned spas in Santa Fe.
New Orleans
Average Home Value: $263,428
There is truly no other place like The Big Easy. Imagine yourself with a vacation home in New Orleans, where hometown musicians play in legendary venues and out on the historic streets every single night.
Many chefs have made New Orleans their base of operations, offering French and Cajun-inspired cuisine from the land and the sea. Not only will you be able to watch the Mardi Gras parade every spring, you and your family could join in just by walking down the street.
This landmark city offers an array of educational adventures as well, including guided ghost tours that bring you the spookiest stories this city-like-no-other has to offer.
More From GOBankingRates