20 Cities Where Home Prices Are Getting Slashed

10 min Read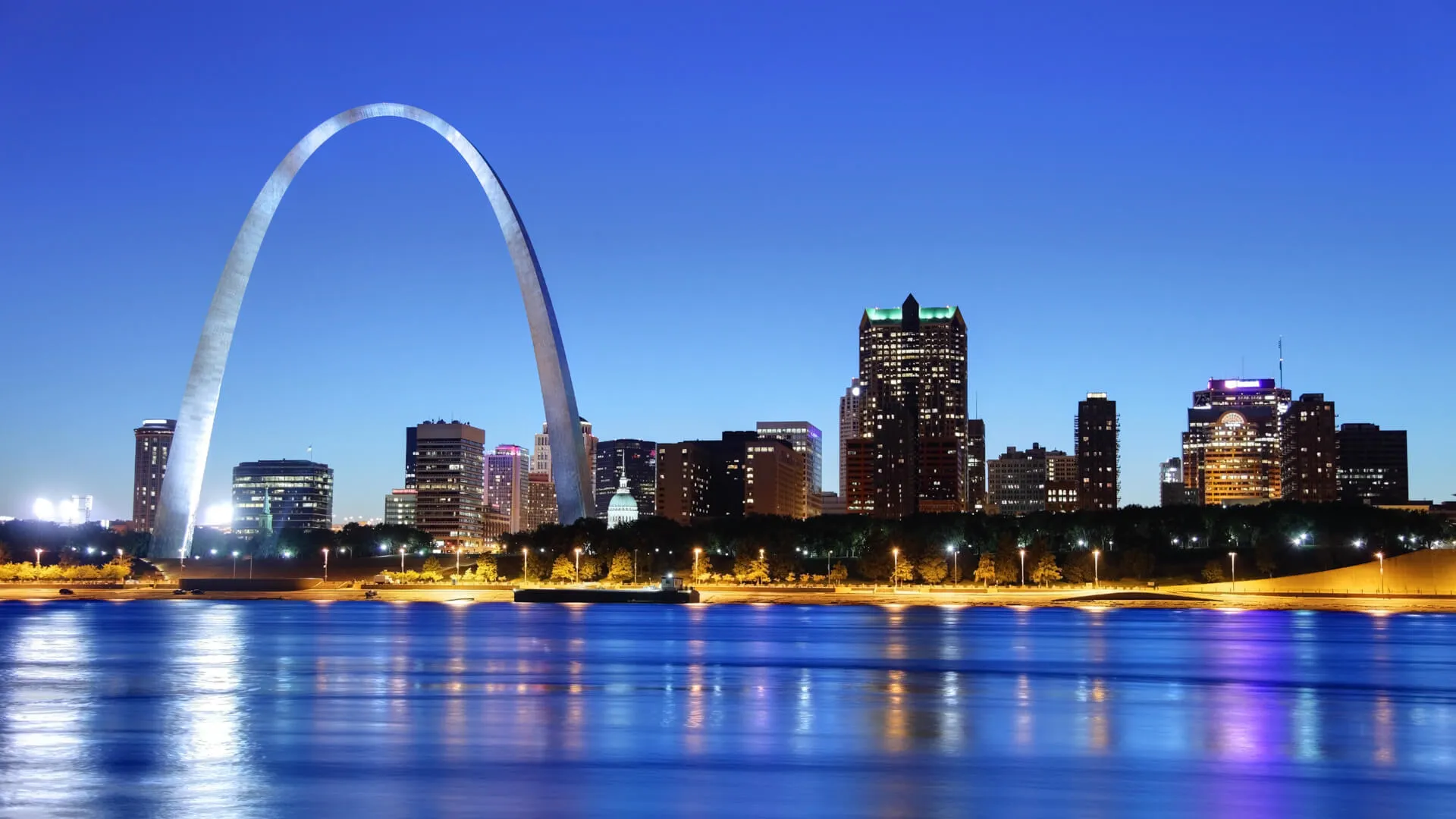 20. Norfolk, Va.
Listings with a price cut: 16.6 percent
Median list price: $199,900
As in most cities, home prices in Norfolk hit their low point in 2012, only to begin a long, steady recovery through 2017. However, Norfolk house price trends have rolled over as of late, with list prices tumbling significantly since their 2017 peak. Cooling prices means good news for first-time homebuyers.
Real estate website Zillow.com gives the Norfolk market a health rating of 1 out of 10, based on a number of market factors such as delinquencies and how long homes stay on the market. As of March 31, 2017, nearly 22 percent of homes in Norfolk had negative equity, contributing to house prices going down.
19. Louisville, Ky.
Listings with a price cut: 16.7 percent
Median list price: $189,900
The housing market in Louisville is cold, meaning it is a buyer's market. However, the market overall is moderately healthy, scoring a 6.6 out of 10 on Zillow's scale. Unemployment has been rising in the city in early 2018, which could be contributing to a slowing housing market. The cost of living in the city is rising, too.
However, long-term trends appear to be intact. The home of the "most exciting two minutes in sports," the Kentucky Derby, Louisville has had a long tradition of sporting life, including hunting and rooting for the hometown University of Louisville Cardinals.
18. Houston
Listings with a price cut: 16.9 percent
Median list price: $325,000
The quote "Houston, we've had a problem" was originally uttered during the ill-fated Apollo 13 mission to the moon. However, it could also be applied to the current state of the Houston housing market, which Zillow dubs as "cool." Nearly 17 percent of listings show a price cut, and list prices are still below the highs reached in 2016. However, people still flock to Houston — primarily for the good job market — and Texas overall is the second-most moved-to state in the nation, behind Florida. Another benefit: Salaries are high in Houston and living costs are low.
17. Baltimore
Listings with a price cut: 17 percent
Median list price: $139,900
Baltimore is the home of the Preakness Stakes, the second race in horse racing's Triple Crown. It also boasts a number of historical sites, such as the museum dedicated to native son Babe Ruth and the oldest Civil War vessel still afloat, the USS Constellation. Unfortunately, the housing market is very cold. Foreclosures and delinquent mortgages are on the rise, and the overall market is an unhealthy 1 out of 10 on Zillow's scale. Maryland as a whole is one of the more expensive states for millennials to buy a home.
16. Austin, Texas
Listings with a price cut: 17.4 percent
Median list price: $375,000
This Texas city is the home of great music and great barbecue. Although some home listings show cut prices, they are coming off a high base. Current house prices in Austin remain hot actually, with prices rising 7.8 percent over the last year and delinquent mortgages hanging at a minuscule 0.4 percent.
15. Wichita, Kan.
Listings with a price cut: 17.5 percent
Median list price: $149,900
Wichita's median list price is among the lowest in the country, and the market remains very affordable. Things are even better for buyers, thanks to the high percentage of home listings showing price cuts. Housing prices took longer to bottom in Wichita than in many other cities, not beginning a recovery until 2013. Overall, Zillow ranks the Wichita market as healthy, posting a 6 out of 10 score.
14. Lubbock, Texas
Listings with a price cut: 17.7 percent
Median list price: $190,000
Home values continue to trend higher in Lubbock, but list prices are falling. Although unemployment remains low, recent job growth has been sluggish, and incomes are below U.S. averages. Another GOBankingRates study found Lubbock was one of the cheapest places to rent in the country.
For those seeking the quintessential West Texas experience, however, Lubbock remains a draw. Lubbock offers many of the amenities of a larger city while still remaining traffic-free, and the Texas Tech football team provides a "spiritual" center for those enamored with college football.
13. Glendale, Ariz.
Listings with a price cut: 18.1 percent
Median list price: $234,115
This Phoenix suburb has enjoyed growth as the spring training home of many baseball teams, including the Los Angeles Dodgers and the Chicago White Sox. Home prices have recovered dramatically since the early-decade selloff, more than doubling from market lows. Zillow rates the Glendale housing market as hot, with a very healthy market score of 7.7 out of 10.
12. Baton Rouge, La.
Listings with a price cut: 18.4 percent
Median list price: $204,900
Median list prices in Baton Rouge have trended down recently, but over the past few years have been relatively stable. Prices jumped 10.6 percent last year, and Zillow rates the Baton Rouge market as healthy. Baton Rouge remains affordable, and its location along the Mississippi River, along with its historic culture and cuisine, remain big draws for new residents.
11. Phoenix
Listings with a price cut: 18.5 percent
Median list price: $274,694
Houses in the Valley of the Sun have rebounded strongly since a ferocious selloff in the early part of the decade, but recent listings have a high percentage of price cuts, at 18.5 percent. Overall, median list prices remain high, but the market temperature is neutral, due in part to the high number of homeowners underwater on their mortgages, at 11.3 percent.
10. Anchorage, Alaska
Listings with a price cut: 18.6 percent
Median list price: $299,500
For a city with such a reputation for high prices, Anchorage home listings are actually moderate, although above the nationwide median. However, even though home values have continued to trend higher, listings are coming down in price. It takes a special sort to live in Anchorage, which is an outdoorsy, remote city with long hours of summer sun and winter darkness.
9. Plano, Texas
Listings with a price cut: 18.6 percent
Median list price: $375,500
Plano boasts the highest median list prices of any city in this survey at $375,500, just besting Austin's $375,000 median. Perhaps the high prices are one of the reasons for the number of listings with a price cut. The market in Plano remains very healthy, with 3.8 percent of homes with negative equity — versus a national average of 10.4 percent — and just 0.5 percent delinquent on their mortgages.
Related: See the Cost of Living Comfortably in America's 50 Biggest Cities
8. San Antonio
Listings with a price cut: 18.9 percent
Median list price: $229,900
San Antonio has the Riverwalk and the Alamo, among many other attractions, and median housing prices remain affordable. The market temperature of the city is warm, but there is still a high percentage of listings that have cut their prices. List prices have turned downwards recently, but remain at about the same level as they were in mid-2015.
7. St. Louis
Listings with a price cut: 18.9 percent
Median list price: $139,000
The city famed for the Gateway Arch and barbecue is an underachiever in the housing department. The median list price of homes in St. Louis sits well below the national average, and nearly 19 percent of homes for sale are advertised with a price cut. A separate GOBankingRates study found mortgage prices are particularly low in St. Louis. Further, 5.6 homes are foreclosed for every 1,000, well above the national rate of 1.6 per 1,000.
6. Fort Myers, Fla.
Listings with a price cut: 19 percent
Median list price: $249,900
Fort Myers is best known as a beach destination, full of beautiful bays and water sports. However, the city also boasts an interesting history, being the winter home of both Thomas Edison and Henry Ford. Fort Myers home prices have stagnated recently, and price cuts to listings are relatively high. Market prospects overall are neutral. Delinquencies remain low, however.
5. Tulsa, Okla.
Listings with a price cut: 19.0 percent
Median list price: $159,900
Tulsa is one of two cities in Oklahoma to make the bottom five when it comes to cuts in home listing prices, a reflection of a sluggish state economy overall. Tulsa home prices did not begin to recover after the early-decade decline until 2015, after which time they shot up dramatically. Trends in listing prices might curtail near-term growth in sale prices. Despite the listing price cuts, the cost of living in Tulsa is rising.
4. Albuquerque, N.M.
Listings with a price cut: 19.5 percent
Median list price: $215,000
Albuquerque has rebounded nicely since the swoon in housing prices that ended in 2012, but gains more recently have been tempered. A large percentage of listings are now showing reduced prices, and the number of delinquent mortgages are above the national average, at 2.3 percent vs. 1.6 percent.
As an important part of the New Mexico economy, Albuquerque has suffered along with its state, with low overall wages and high unemployment compared with the rest of the country. The state is one of the worst places to live for families who want a richer life.
3. Tampa
Listings with a price cut: 19.5 percent
Median list price: $287,895
Tampa's housing market has been cold, but it's improving. Prices jumped 11.3 percent in 2017, and they're continuing to rise in 2018, which is good news for the 11.4 percent of homeowners who are currently underwater on their mortgages. The city has a lot going for it, ranking as the No. 1 city people moved to in 2016 and also garnering accolades as the hottest city for start-ups, the most pet-friendly city, and the best overall city in the Southeast.
2. Oklahoma City
Listings with a price cut: 19.6 percent
Median list price: $181,530
Oklahoma City might be OK, but the city has a high number of listings that are well off their highs. However, overall, the Oklahoma City housing market is actually warm. Only 0.1 percent of houses are expected to face foreclosure, and although prices haven't been rising lately, they are still up dramatically over the lows seen in 2012. Net migration to the city has been strong in recent years, and the high-wage aviation/aerospace industry is booming.
1. Saint Petersburg, Fla.
Listings with a price cut: 20.03 percent
Median list price: $289,400
St. Petersburg, a resort town on Tampa Bay, is still a big draw for tourists visiting its leisure-filled lifestyle of sunshine and sailboats. Residents, on the other hand, are suffering through a drop in home prices. St. Pete tops the list in terms of homes for sale with price drops, at a rate of over 20 percent. Median incomes remain below the national average.
Click through to learn the salary you need to earn to afford the average home in your state.
Methodology: Listings with a price cut includes the percentage of for-sale listings on Zillow with a price cut during the month of March 2018. The 20 cities were pulled from the 100 largest cities in the U.S.
About the Author