Could You Afford a Vacation Home in Florida? Check Out the Prices in These 6 Cities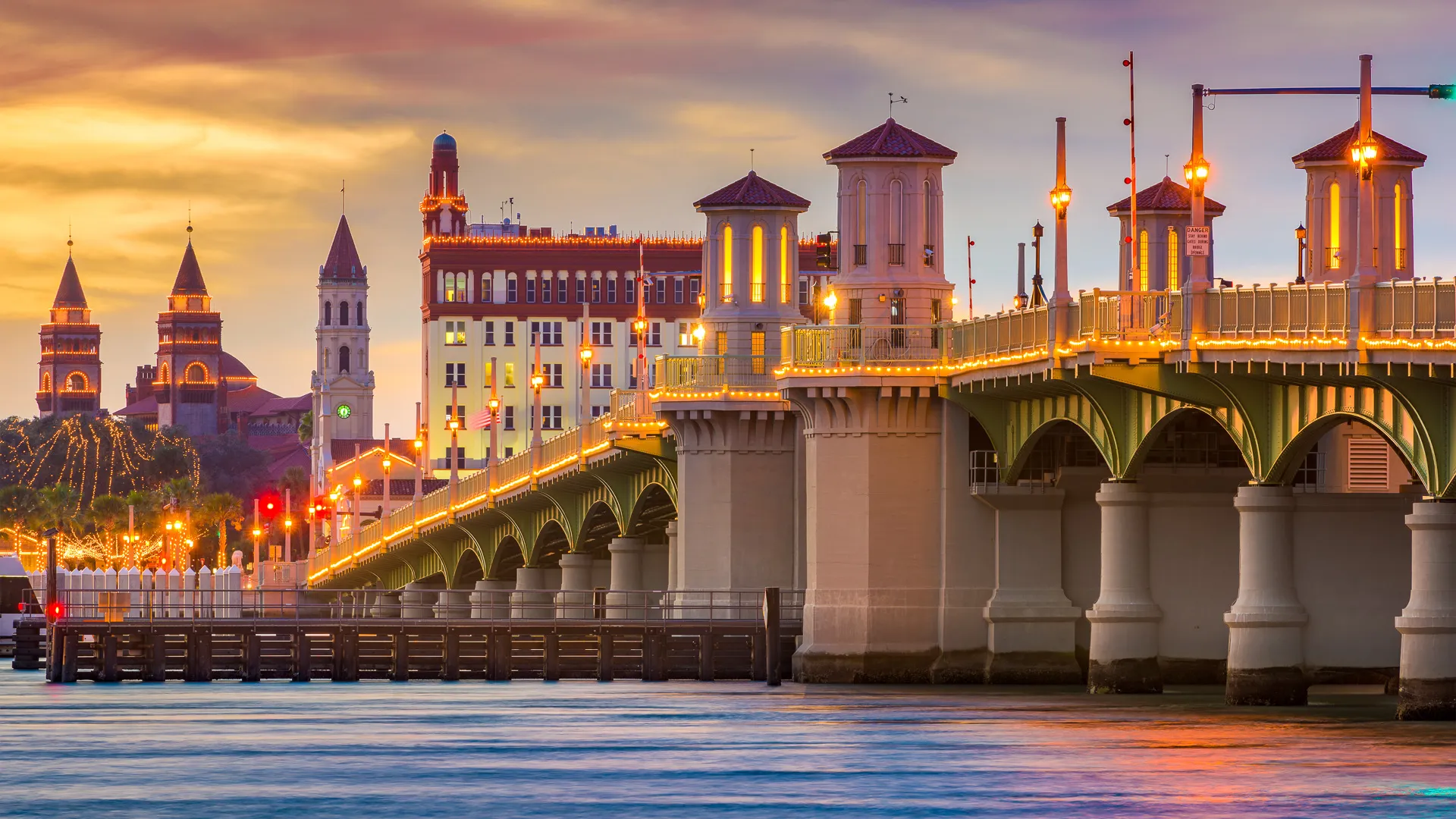 If you're considering buying a vacation home, you might have Florida on your mind — and you'd hardly be alone. As it turns out, sun, sand and reasonable living costs have not gone out of style.
At the end of 2022, the Census Bureau named Florida America's fastest-growing state for the first time since 1957, as millions flocked to the country's third-largest state in search of favorable weather, low taxes and a laid-back lifestyle.
Sounds great, but who can afford to live in a palm tree paradise?
Well, you might be able to if you pick the right spot. Consider the cost of owning a vacation home in one of the following six Sunshine State vacation destinations. With some on the Atlantic Coast, others on the Gulf Coast and the Panhandle, there's truly something for everyone.
Miami Beach
Average home value: $504,943
If you're talking about Florida vacation hotspots, you have to start with the ultimate getaway destination in the state, the country and perhaps the world.
Home to some of the country's swankiest hotels, top restaurants, most beautiful beaches and beautiful people, Miami Beach is home to glamorous ZIP codes like South Beach and Coconut Grove.
Sure, homes in elite areas like Rivo Alto Island and Di Lido Island will run you $7 million or $8 million, but you can get into neighborhoods like Flamingo Lummus and City Center for well under the Miami Beach — and maybe even the national — median.
Daytona Beach
Average home value: $256,550
Moving up the Atlantic coast is Daytona Beach, which offers much more than just the world-renowned speedway that bears its name. Millions of tourists flock to Daytona every year for its 23 miles of iconic hard-packed sand beaches, which — fitting the city's automotive heritage — you're allowed to drive on.
While it's known as one of the state's great party towns, Daytona is packed with more than just nightlife and entertainment — there's plenty to do for families, as well. As a bonus, it's as affordable as it is fun. Zillow is currently listing dozens of properties right on the beach for under $300,000.
St. Augustine
Average home value: $452,452
If you're looking for something more quaint and historic than a raucous town like Daytona, you can't do better than America's oldest city. Just to the north is St. Augustine, where you can travel back in time whenever you visit your vacation home in a city the Spanish founded less than 75 years after Columbus' original journey across the Atlantic. Nearly five centuries of history and the flavor of old Europe will be the backdrop of every visit thanks to St. Augustine's brick-lined streets, historic buildings and Castillo de San Marcos, the oldest masonry fort in America, which dates back to the late 17th century.
If you're looking for luxury, you can certainly spend seven figures to live in St. Auggie — but budget-minded buyers have options under $400,000 in desirable neighborhoods.
Naples
Average home value: $593,011
Naples was hit hard by Hurricane Ian, but the laid-back yet luxurious Gulf Coast city has come back to life — many of its famous hotels, golf courses, restaurants and world-class arts and cultural attractions are open for business once again.
If you're looking for the good life, Sotheby's lists mansions and glorious estates in Naples for $15 million, $25 million, $35 million and beyond — but you don't have to be one of the 1% to call them your neighbors. The average home in areas like Lely and Naples Manor is well under $400,000.
Clearwater
Average home value: $350,233
Located on a peninsula west of Tampa and north of St. Petersburg, Clearwater's shores touch both the Gulf of Mexico and Old Tampa Bay. Few places in the Sunshine State offer more diverse vacation opportunities. It's home to 35 miles of sugar sand beaches, turquoise water and endless options for dining, nightlife, culture, arts and family fun.
Like every other city on this list, million-dollar homes aren't hard to find, but the action in the heart of the central Gulf Coast starts in the high $200,000s.
Panama City
Average home value: $263,505
The Atlantic and Gulf coasts might grab all the headlines, but the Florida Panhandle holds some of the state's best-kept secrets.
Located between Tallahassee and Pensacola, Panama City has endless amenities, restaurants, shops, attractions, wildlife and sub-tropical beauty. It's right next to Panama City Beach, which consistently ranks among the top beaches in America — all 27 miles of it.
Not only is it considered one of the best places to invest in the state, but it's also one of the most affordable. Although Alys Beach, Rosemary Beach and WaterSound Beach are millionaire's rows, the average home in places like Hiland Park is under $200,000.
More From GOBankingRates
All home values come from Zillow unless otherwise noted.

BEFORE YOU GO
See Today's Best
Banking Offers