Dave Ramsey to Homebuyer: 'I'm Scared for You' — Here's How To Avoid Making the Same Mistake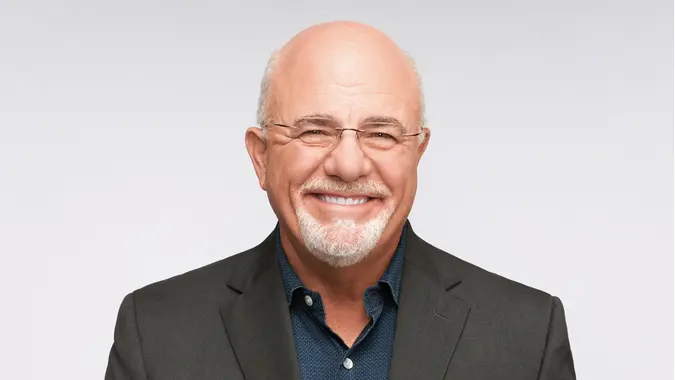 ©Dave Ramsey
Financial guru and host Dave Ramsey recently told a caller on his namesake show that she had "screwed" herself, according to MoneyWise. "You've really made yourself a mess," he added.
Ramsey's harsh words came in response to a 28-year-old caller who said she had withdrawn $26,000 from her 403(b) retirement account for a down payment on a home construction, according to MoneyWise.
"I'm scared for you," he told her. "I hope you get out of it with your skin intact, but I'm not positive you're going to."
What Is a 403(b) Plan?
A 403(b) plan is a retirement plan offered by public schools and certain charities and is similar to a 401(k) plan maintained by a for-profit entity, according to the Internal Revenue Service (IRS). Eligible employers are public schools, colleges or universities, churches, or charitable entities tax-exempt under Section 501(c)(3) of the Internal Revenue Code.
Yet, it's important to note that while withdrawals are possible, they are subject to a possible 10% penalty if you're under age 59-1/2, according to the IRS.
Ramsey estimated that the caller's withdrawal was equivalent to a 40% interest loan and that she should expect a tax bill of around $12,000, according to MoneyWise.
Ramsey's Right: Never Pull Retirement Funds Without Cause
However, MoneyWise also noted that Ramsey failed to address additional factors that could affect her tax bill, such as whether she qualified for any exceptions to the 10% in additional tax, which would significantly reduce the early withdrawal penalty.
"But he does share an important financial guideline: Retirement funds should not be used for anything except retirement," MoneyWise detailed.
Ramsey's team addressed these early withdrawals in an article on the Ramsey Solutions website, writing that one penalty exception applies if you're a member of the reserves.
"If you're called to active duty for 179 days or more (thank you for your service!), you may be eligible for a qualified reservist distribution, which means the IRS 10% penalty won't apply, but the distribution is still taxable," the team wrote. "But just because you can do it doesn't mean you should. Remember, you want to leave your retirement investments alone so they can keep compounding and growing!"
More From GOBankingRates