I'm a Real Estate Investor: These Are 8 Must-Haves Before I Invest in a Property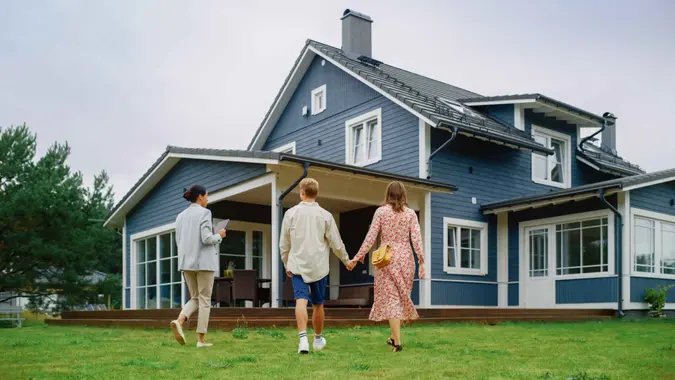 gorodenkoff / iStock.com
Experts always say that real estate is a good investment.
If you buy the right property in the right conditions, it can appreciate over time and potentially earn you big money when you sell it down the road.
Real estate investors develop a specific eye for what kinds of qualities and factors make a property worthwhile to invest in.
Here we speak to two real estate investors, Rod Khleif, host of the Lifetime Cashflow Through Real Estate podcast, and Andrej Lipski, of Next Door Properties LLC who explain why these are the 8 must-haves before they'll put their money into a property.
Location 
Location is and always will be king in real estate. "The geographic location of a property is paramount," Khleif said.
"I prioritize markets with strong economic fundamentals, job growth, and diverse industries. A thriving location can drive demand for rental properties and contribute to long-term appreciation." 
Cash Flow Potential
Every property is more than just a structure; it's a vehicle for "cash flow potential," Khleif explained.
"Positive cash flow is a non-negotiable factor. I meticulously analyze the property's income potential and expenses to ensure that the rental income comfortably covers mortgage payments, maintenance costs, and other expenses."
Property Condition
An investment is not great if you end up having to sink a ton of money into it up front, unless improvements will increase its value.
"I consider the property's current condition and potential for value-added improvements," Khleif said. "A property with cosmetic or functional upgrades can lead to increased rental income and overall value." 
Good Financing Options
Evaluating financing options is crucial, Khleif said. "I explore different financing avenues and consider the impact of interest rates, terms, and down payments on the property's overall return on investment."
A Solid Risk Assessment
Diligent risk assessment is a "cornerstone" of Khleif's decision-making process when considering whether to invest in a property. "I analyze factors such as neighborhood stability, property management challenges, and potential regulatory changes." 
Rental Demand
Lipski likes to make sure that any property he invests in will be easy to rent out.
"I like to go on ApartmentFinder, Zillow and even Craigslist to see what rents are going for in the market," he said. "Then I look at the current rents for a property and see how far off they are and why they may be low."
He finds that in many cases, landlords spend all the rent money and don't have enough left over to do maintenance and improve the apartments. 
Additionally, they know if they raise rents, their tenants will move out and it will cost them thousands of dollars to renovate.
"If I can buy a property, and it's in my budget to improve the property, I can get the rents close to market rates which will improve the value of the property," he shared. 
As long as there is a healthy demand for rents, this is a good strategy. "If rents are low or few people rent in a market, it may not be worth buying an investment property few people would really want to live in," Lipski said.
Recent or New Development
It's always good to keep an eye and ear on what is going on near the property you're thinking of investing in, Lipski said.
"Did a new company relocate to the region? Is a new apartment complex breaking ground nearby? All these activities can have a big impact on the future value of your investment property."
A growing city that has a steady growth in jobs, migration and wages means that a property will grow in value even without improvements, he explained.
"But a sudden change like a plant closing, layoffs, or a big tax hike can cause a market to stop growing or shrink making the long term outlook of your investment risky."
If you keep an eye on unfolding events near your investment property, "you can get ahead of a change in the market and buy in cheap or sell the property before the bottom falls out."
The Seller's Motivation 
Another important factor to Lipski is what the motivation of the seller can tell him about the property.
"If they are selling because they think the market is hot and they want to get the most profit out of it, they aren't motivated. It will be hard to negotiate a fair deal with them.
"But if there is another reason for selling that is the result of a problem they are having, I might be able to come to a fair price."
Problems can be something like a tenant that isn't paying for months, and a landlord that is tired of the drama and willing to sell it "to stop the bleeding."
Other reasons could be: "Did their taxes go up more than they can afford? Does the property need so many repairs it is becoming a safety hazard to tenants? These are all opportunities to buy a property and solve those problems myself. They will more than likely sell quickly to be free of the anguish."
John Csiszar contributed to the reporting for this article.
More From GOBankingRates