Grant Cardone: This Is the Best Type of Real Estate To Buy If You Want To Build Wealth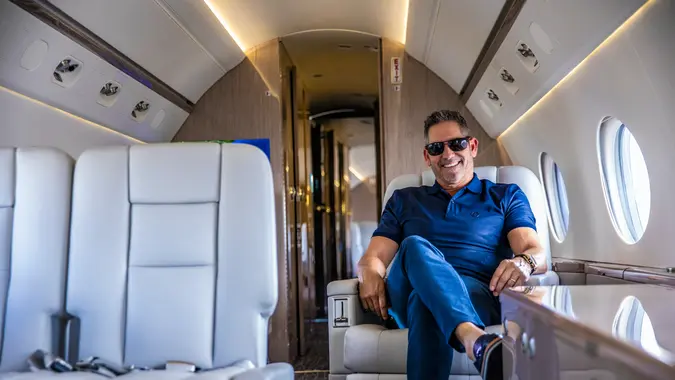 ©Grant Cardone
Investing in real estate is one of the best ways to build wealth, according to Grant Cardone, serial entrepreneur and author of the upcoming book The Wealth Creation Formula.
"Eighty percent of the millionaires in America are invested in real estate," he said. "It creates more millionaires than any other industry."
And while the stats speak for themselves, it's hard to know where to begin if you're new to real estate investing. Cardone said that when it comes to utilizing real estate for wealth building, there's one type of property that's a better investment than the rest.
Invest In a Multi-Family Apartment Building
The key to making money through real estate isn't to build something from scratch, but to look for an existing piece of real estate that can start earning you income almost immediately, Cardone said.
"Find that something that's already [there]," he told GOBankingRates. "Multi-family apartment buildings are the easiest piece of real estate to create cash flow for families today. They exist in every market. You don't have to build — it's already there and already has tenants, it already has leases, it already has cash flow, it probably already has a lot in place."
Cardone advises against investing in single-family homes if your goal is wealth creation.
"I'm not talking about a single-family home — I'm talking about 32 units, 64 units, 100 units, already in the market you're in," he said. "Start looking for an apartment building that's maybe 30 or 40 years old, that has renters in place, it has cash flow in place, it has debt in place. You would go in and take over that loan."
To make it really profitable, you should look for ways to make the operations side of the business more efficient.
"Go in and improve the operations," Cardone said, "and then have cash flow and long-term appreciation."
More From GOBankingRates