Housing Market 2023: 7 Major Cities Where the Best Time To Buy Is Fast Approaching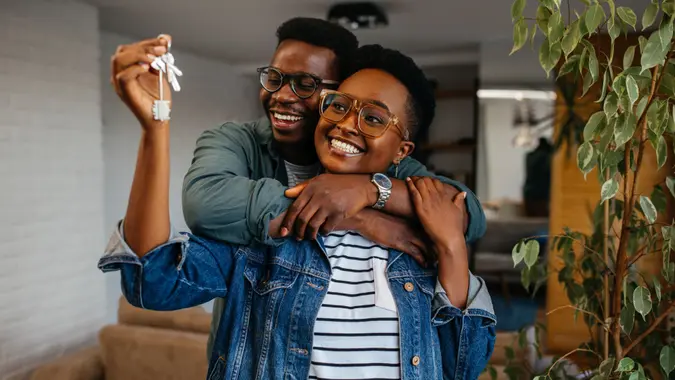 bernardbodo / Getty Images/iStockphoto
You've probably heard the cliche that real estate is all about "location, location, location." But it's also about "timing, timing, timing" — especially when it comes to buying a home in certain markets.
As Realtor.com noted in a recent blog, the dream combination for home buyers is to hit the market when prices, mortgage rates and competition are low. The potential payoff is to "snag a large, move-in ready home in a desirable area for a sweet deal."
But that dream is more like a nightmare for home buyers in the current market, thanks to expensive home prices, limited inventory and the highest mortgage rates in more than 20 years.
That doesn't mean you shouldn't shop for a home right now, however. In fact, in certain markets it's the best time to buy a home — but you better get started quickly.
Economists at Realtor.com analyzed major U.S. housing markets to find out where it's an optimal time to buy based on the following criteria: the number of homes for sale, the number of new listings, how long homes sit on the market before selling and homebuyer demand.
Despite the challenging market, there have been some glimmers of hope recently.
"This year's market has slowed considerably compared to years past, a welcomed shift for buyers," Realtor.com senior economic analyst Hannah Joneswrote in a recent report. "In many markets, homes are spending more time on the market than in the last few years, meaning buyers may find sellers more flexible than during the red-hot pandemic market."
Here's a look at seven major metro areas where Realtor.com determined that the best time to buy is fast approaching.
Louisville, Kentucky
Best week to buy: Nov. 5 to Nov. 11Median list price: $316,358
Louisville tops Realtor.com's list with the biggest rate of price reductions during the optimal week vs. an average week. Sellers here are "highly motivated" to close deals during this time of the year. Most listings are for single-family homes, though you can also find deals on condos and townhomes.
Phoenix, Arizona
Best week to buy: Nov. 5 to Nov. 11Median list price: $532,000
This is the time of year when buyers drawn to warm winter weather start flocking to Phoenix, according to experts.
"It's like 82 degrees," Kristy Ryan, a Realtor at Re/Max Fine Properties in Scottsdale, Arizona, told Realtor.com "We're getting ready to head into the best eight months of the year where it's 80 degrees every day, sunny and beautiful."
The first week of November is a unique window of opportunity here, with 28% more new listings than an average week — the highest on Realtor.com's list.
Charlotte, North Carolina
Best week to buy: Nov. 5 to Nov. 11
Median list price: $425,000
Active listings in the red-hot Charlotte market during the first full week of November typically rise by 18% compared with the average week, according to Realtor.com. Meanwhile, price reductions hover around 1.2%. The city offers a wide range of different homes due to its diverse neighborhoods.
Birmingham, Alabama
Best week to buy: Nov. 5 to Nov. 11
Median list price: $299,000
During this time of year, house hunters in the Birmingham metro can expect homes to stay on the market for an average of more than three weeks longer than during the peak homebuying season. With 1.1 million residents, Birmingham is the smallest metro area on Realtor.com's list.
Buffalo, New York
Best week to buy: Nov. 12 to Nov. 18
Median list price: $259,900
November is the best month to buy a home in Buffalo for a few reasons, according to Matthew Roland, assistant dean at the University of Buffalo's Department of Urban and Regional Planning. Home sellers who haven't found buyers by now are often in a rush to close deals before the winter weather shows up.
"Sellers are thinking, 'Oh, no, I have to sell this now,'" he told Realtor.com. "So they're slashing prices or throwing anything they can at that buyer."
Tampa, Florida
Best week to buy: Dec. 3 to Dec. 9
Median list price: $439,244
The Tampa metro area includes St. Petersburg and Clearwater and typically experiences a 40%-plus drop in views per property in early December compared with peak times. Florida's tax laws also make this a good time to sell a home to take advantage of tax breaks before the new year, according to Caitlin Jones, a Realtor with Dalton Wade Real Estate Group in St. Petersburg.
"If you're able to sell by the end of the year, there's a tax benefit," she said.
Miami, Florida
Best week to buy: Jan. 8 to Jan. 14Median list price: $599,000
Sunny Miami is nobody's idea of an inexpensive city, but if you're going to buy a home, doing so in early January can help you score better deals. New listings during this time are up by 8% compared with the average week, according to Realtor.com, which gives buyers a "fresh array of choices."
More From GOBankingRates