Housing Market 2023: How 'Nepo' Homebuying Is Helping Gen Z and Millennials Build Wealth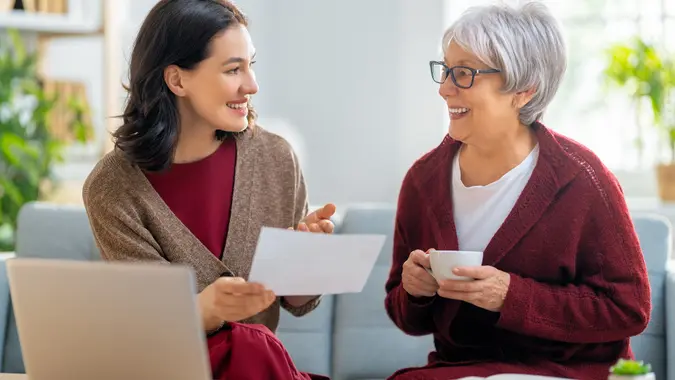 Choreograph / iStock.com
It's no secret the current housing market is a difficult one for buyers. And for young buyers in particular, the combination of soaring rates, lack of funds, short supply and high prices is making it more arduous. This is especially true for those with no financial assistance from their families.
A Redfin survey found a whopping 38% of recent homebuyers under age 30 used either a cash gift from a family member or an inheritance in order to afford their down payment.
"As a result, a large share of young homeowners can be labeled 'nepo-homebuyers,' meaning they received family money to purchase a home," Redfin chief economist Daryl Fairweather wrote in a recent Forbes article.
Asked whether she found the 38% figure surprising, Fairweather did, noting that these are adults taking a big financial step, but are still relying on parents for help. "However, given the affordability crisis in housing it's understandable that many young homebuyers need family help for a down payment," she said.
Fairweather added that she believes this trend will continue as long as home prices continue to rise faster than incomes. "And the only way to sustainably improve housing affordability is to build more homes, specifically starter homes where young people have economic opportunities," she said.
Indeed, a first-time homebuyer must earn roughly $64,500 per year to afford the typical U.S. starter home, up 13% -$7,200-from a year ago, according to an August Redfin report. What's more, the typical starter home sold for a record $243,000 in June, up 2.1% from a year earlier and up more than 45% from before the pandemic, the report noted.
Yet, Fairweather added that it is still possible to buy a home in this market. "We are seeing more FHA [Federal Housing Administration] borrowers now than during the pandemic, and those loans typically only require 5% down. But the interest cost is quite high now that mortgage rates have doubled since the pandemic," she said.
Fairweather concluded that young people needing family help to afford a home is part of a bigger problem regarding wealth inequality. As evidence, she pointed to a University of Chicago study showing that children born to homeowner parents are significantly more likely to be homeowners in adulthood, she wrote.
More From GOBankingRates