Housing Market 2023: 4 in 5 Potential Homebuyers Are Factoring This Risk Into Their Search — Is It a Danger Where You're Looking?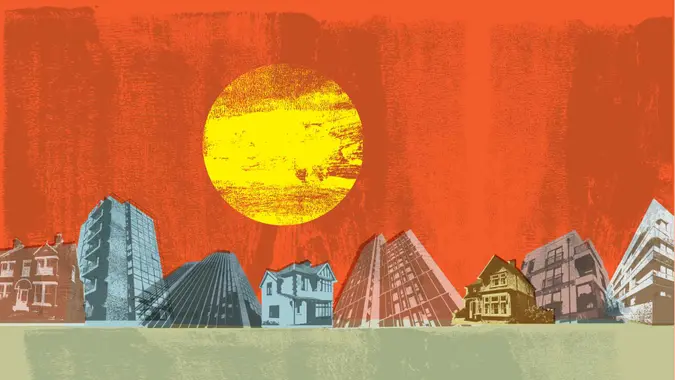 smartboy10 / Getty Images
More than four out of five (83%) contemporary homebuyers consider climate risks as they shop, according to recent Zillow research. Most of those polled said their major climate-related concern is flood risk, followed by wildfires, extreme temperatures, hurricanes and drought.
This may come as unsurprising given the recent figures around the impact of climate change. In fact, the U.S has been hit with 23 separate billion-dollar disasters so far this year — the largest number of billion-dollar disasters since records have been kept, according to the National Oceanic and Atmospheric Association (NOAA).
Orphe Divounguy, Zillow senior economist, said that as a home is most families' most valuable asset, it makes sense that a clear majority of prospective buyers consider at least one climate risk when shopping for a house.
Yet, Divounguy added that it appears other factors are weighing more heavily in their final buying decision.
"Half of prospective buyers say they are considering moving to an area with the same climate risks as where they currently live," he said. Other factors such as job markets, family and support networks are also important for most people when choosing where to live, he noted.
"Lastly, climate risk also affects housing affordability since it raises insurance costs," he concluded.
According to the Zillow research, a clear majority of prospective buyers in each region of the country consider at least one climate risk when shopping for a home. However, there are regional differences.
Homebuyers in the West are most likely to report climate risk as very or extremely impactful in their home search, with 90% saying so, followed by those in the Northeast, with 85% of respondents indicating as much.
Younger Homebuyers More Concerned Over Climate Change Risks in Real Estate
There are also generational differences, with climate risks being a major concern for younger homebuyers.
Millennial and Gen Z shoppers — who represent 54% of all home buyers and 63% of prospective buyers — are most likely to consider a climate risk when determining where to shop for a home, per Divounguy.
In turn, he said that their greater attention to climate risk may have some impact on the housing market moving forward.
"However, the markets that have seen the biggest demand increase from homebuyers over the past few years have been markets that are relatively affordable and are building a lot of homes, not necessarily those that are at the lowest risk of a climate disaster," he added.
Finally, he indicated that it's important buyers consider all the risks that come along with a purchase as big as a home purchase.
Yet, this latest hitch might come as an additional financial burden for homebuyers given an already tricky road to homeownership. Inflation, soaring mortgage rates and inventory concerns have left many homebuyers on the sidelines.
"Ultimately, by increasing the risk of property damage and insurance premiums, climate risk raises the cost of homeownership," he said.
More From GOBankingRates