Housing Market 2023: 3 Reasons Experts Don't Believe a Crash Is On the Horizon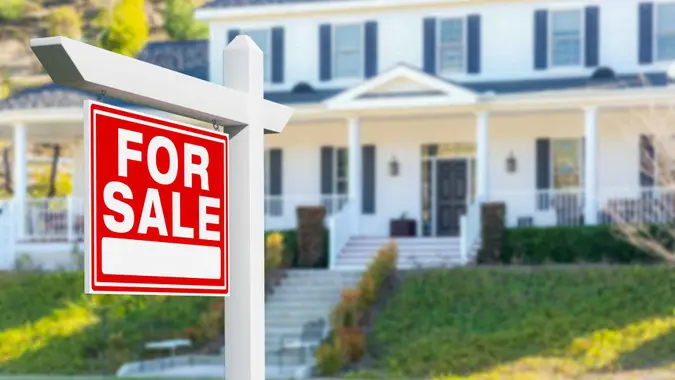 Feverpitched / Getty Images/iStockphoto
While the housing market is finally starting to cool down a bit, there are persistent talks of a looming housing crash by several personalities — such as Elon Musk and "Big Short" investor Dave Burt — as well as economists.
Yet, other experts believe that the much talked-about crash on the horizon will not happen, due to a slew of factors, including strong demand, limited supply and strong builder confidence.
Strong Demand May Rally Housing Market Still
In May, the national median list price grew to $441,000, up from $430,000 in April, according to Realtor.com. The figure is down, however, from a record high of $449,000 in June of last year. Based on current trends, it's possible that it won't hit the previous year's peak for the first time.
"Despite uncertainty in the economy and the housing market right now, there is little to suggest that the housing market is poised for a crash," Bright MLS chief economist Lisa Sturtevant told USA Today. "For a plunge in home prices — like we saw in 2008, for example — we would need demand to pull back dramatically and/or supply to increase significantly."
Indeed, properties remained on the market for 22 days in April, down from 29 days in March, with 73% of homes sold in April being on the market for less than a month, according to the National Association of Realtors (NAR).
Supply Remains Limited Heading Into Summer
And as for supply, inventory in the first quarter averaged 1.63 million listings, a 40% reduction from the first quarter of 2019 — a year before the onset of the pandemic — according to NAR.
"Supply is still very, very low which would keep home prices from collapsing even if we saw a downturn in demand," Sturtevant told USA Today.
Other experts echoed this sentiment, saying that while several housing markets throughout the U.S. have been in correction mode, they are now stabilizing.
"It seems likelier at present that housing prices would fall further into corrective territory than abruptly crash, in part because the risky products and loose lending practices of 15 years ago are largely gone," said Peter C. Earle, economist at the American Institute for Economic Research. He added that the tightness of supply, reflective of the slow pace of building after the 2007-2011 housing collapse, is likely to mitigate the pace of price declines.
Builder Confidence is Up
Finally, builder confidence in the market for newly built single-family homes in May rose five points to 50, according to the National Association of Home Builders (NAHB)/Wells Fargo Housing Market Index (HMI) released May 16.
This is the fifth consecutive month that builder confidence has risen and is the first time that sentiment levels have reached the midpoint mark of 50 since July 2022, according to the NAHB/HMI release.
"One thing we can say for certain is that the degree to which housing markets fall will vary widely," Earle said. "Markets that saw the largest increases in prices over the past few years are likely to see the biggest declines. But even in those regions, the slide is likely to be more gradual and less severe than the absolute cratering that took place 15 years ago."
More From GOBankingRates