Housing Market Factors Retirees Should Consider Before Paying Off Mortgage or Selling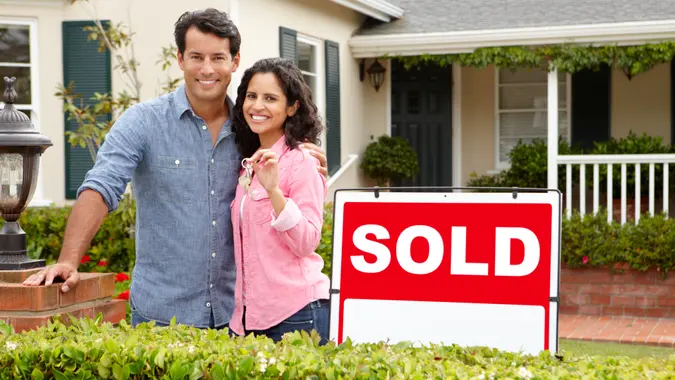 monkeybusinessimages / Getty Images/iStockphoto
While finding peace and contentment in a "forever home" is the dream of many American adults, retirees are increasingly seeking experiences rather than possessions. Living the lifestyle you deserve might mean making a tough decision between selling your home and paying the mortgage off.
Owning a home is still a cornerstone of the widespread aspiration of many to live more comfortably than their parents did. But times are changing. For many people, retirement is the first time since early adulthood that they have flexibility to decide where they want to live.
For some, holding on to a bigger home than they need, when their grown children have left, is an expense that might be motivated by emotional factors. Speaking to Next Avenue, Bret Ceren, a realtor and associate broker at Platinum Living Realty in Scottsdale, said, "Some people may choose to keep the home for sentimental reasons or because they can host relatives during the holidays or other special times."
If you want the relief that comes from paying off a mortgage and the stability and comfort that staying in your home brings, then selling it makes no sense. But there are plenty of people open to a different life in retirement and many factors to consider when deciding whether you should sell or stay in your home.
The Costs of Staying in Your Home and How to Afford Them
Aside from both the day-to-day and the unexpected home repair expenses, "there's the potential for increased property taxes and HOA (homeowner association) fees" if you want to remain in your home, said Maureen Murano, a financial advisor at Northwestern Mutual in Denver.
Additionally, as you get older, mobility becomes a serious issue. General upkeep and cleaning a big house can become difficult tasks and stairs — rarely thought of previously — can become a daily dreaded obstacle to getting anything done. Your house's layout might have worked when you were younger, but in your senior years, it may need some serious and costly restructuring.   
A key step in planning for independence is assessing your home to determine if it can meet your changing needs as you age. For example, you may choose to widen doorways in your home to allow access by a walker or wheelchair or install a chairlift or elevator.
Many people looking for ways to afford the enduring or new expenses that come with staying in their homes turn to home equity lines of credit (HELOCs) or reverse mortgages instead of selling up.
"Depending on your financial circumstances, home equity lines of credit or refinancing into a smaller loan can enable you to access a sizable portion of your home's value without selling," said Leah Dirks, president of mortgage and consumer lending at FirstBank in Denver.
While borrowing funds through your home's equity carries the risk of losing your home if you can't repay, this second mortgage option lets you borrow at a lower rate than a regular loan.
Another popular option is a reverse mortgage, which is a home equity loan insured by the federal government that can be used by homeowners at least 62 years of age.
"By borrowing against their equity, seniors get access to cash to pay for cost-of-living expenses late in life, often after they've run out of other savings or sources of income," stated Forbes.
If you have ever thought of investing in a rental property, the home you already own might be the perfect place to start. You won't have to sell your home, but you'll need to move out of it. As Candice Williams, a realtor at Coldwell Banker Realty in Houston, told Next Avenue, "If your financial goals include building a real estate portfolio or having an investment property, consider keeping the home to generate rental income."
Additionally, if your home would make a good rental property or a vacation rental, you can potentially use up to 75% of its rental income to qualify to buy a new home, according to Next Avenue.
Things To Consider When Selling Your Home
If you decide that your home no longer meets your needs or that you can no longer live safely and independently in your home, learn about the options available in your community. These may include moving into a more accessible or smaller home or exploring seniors' housing options such as assisted living or long-term care.
Of course, if you decide to sell your home, make sure you consider the tax consequences. Per TurboTax, up to $250,000 of the house sale's profit ($500,000 if you are married and file a joint tax return) is tax-free if you have lived in the place for two of the five years before the sale. If your profit exceeds the $250,000 or $500,000 limits, the excess is reported as a capital gain.
As NextAvenue noted, you might have other motives for deciding to sell your paid-off home, such as wanting to give money to your children, pay off bills or travel the world. Regardless of the decision you make, avoid falling into a financial dilemma when you move after the sale.
"Ensure that your next move — whether to become a renter or purchase another home — does not expose you to a higher level of monthly living expenses that may put your finances at risk," cautioned Williams.
More From GOBankingRates