How to Put In a Successful Real Estate Bid In a Hot Housing Market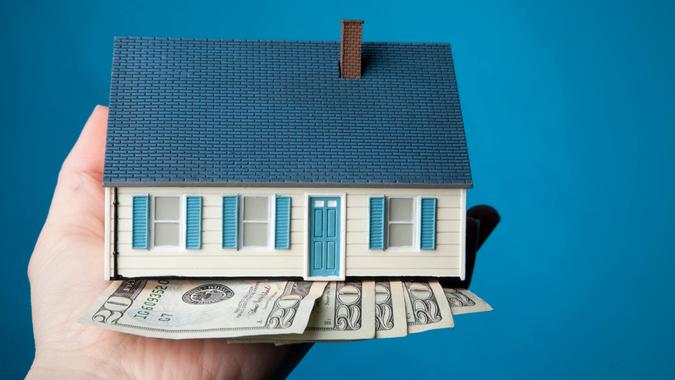 sdominick / iStock.com
Despite a year-long pandemic, the housing market is incredibly competitive right now. "If you're in the business of buying a home, chances are you could find yourself in a bidding war," said Blakely Hull, a real estate agent with Avenue 8. "With interest rates ticking up, costs of construction continuing to skyrocket and very scarce inventory, today's buyers are aggressive."
Support Small: Don't Miss Out on Nominating Your Favorite Small Business To Be Featured on GOBankingRates — Ends May 31
So if you're in the market for a home, what can you do to submit a winning offer — even if it's not the highest?
Get Preapproved
"If it's not immediately crystal clear to the seller that you have your financial ducks in a row, you will likely be ruled out immediately," Blakely said. Being pre-approved for a mortgage (not just pre-qualified) can show sellers that you're serious and financially qualified to buy. Even better, have the underwriting in process when you place your bid.
The Economy and Your Money: All You Need To Know
It's important to note that being pre-approved doesn't mean you have a mortgage contract in place. You'll still need to officially apply and go through full underwriting before the loan is secured. If your financial situation changes in the meantime, the loan could fall through.
Be Realistic
Blakely warned that no home is perfect, so if you're looking to check every single box on your "wants" list, you'll end up with nothing. "In a market that moves fast, be in touch with your must-haves vs. your nice-to-haves," she said.
Find Out: 8 Insider Tips to Get Rich in Real Estate
It can help to spend time with an agent who has an intimate understanding of the current market. "A good agent with a finger on the pulse can help buyers understand what it will take to win while also ensuring buyer comfort," Blakely added.
Meet the Seller's Needs
Tailoring your offer to meet the holistic needs of the seller is usually the best strategy for getting your offer accepted, according to Ryan Dibble, COO of real estate startup Flyhomes. "Sometimes that is all about price, but sometimes it isn't," he said.
Read: Common Real Estate Myths That You Need To Know
For example, the seller may want to close ASAP. So if you can offer an earlier closing date — and even a short rent-back period to allow them an easier move into their next home — you end up the most attractive buyer.
Waive Contingencies
Contingencies are conditions that must be met prior to closing on a home. They protect the buyer from things going wrong, but can also create a hassle for the seller. "Removing contingencies strengthens your offer, even if it isn't the highest one on the table," Dibble said.
Discover: 40 Cities That Could Be Poised For a Housing Crisis
Just be sure you're comfortable with what you agree to. For instance, you don't want to waive a home inspection and end up with a property that has $20,000 in hidden damages.
Pay Cash
If you're lucky enough to have a ton of cash on hand, you can use it to your advantage. "Sellers prefer cash offers because they close faster and eliminate the risk of the mortgage not getting funded," Dibble said. Cash offers can give you much more negotiating power, plus help you save thousands on the transaction.
More From GOBankingRates
Last updated: May 20, 2021