Jaspreet Singh: The Housing Market Is Going Wild — Here's Why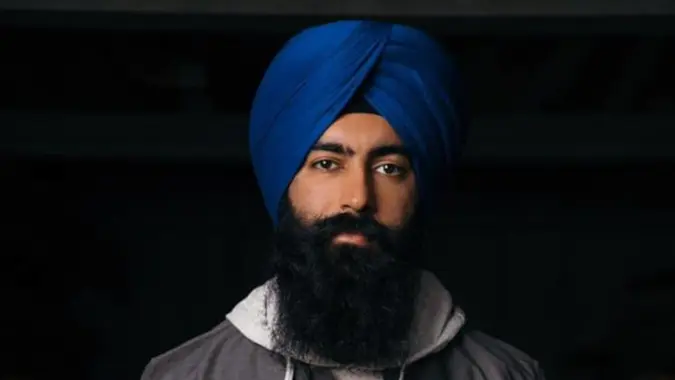 Jaspreet Singh / Jaspreet Singh
Jaspreet Singh, serial entrepreneur, licensed lawyer and host of the "Minority Mindset" YouTube channel, said in a recent video that America is currently experiencing one of the least affordable housing markets of all time. Here's why: Not only are mortgage interest rates at an all-time high — currently averaging near 8.5% for a 30-year fixed mortgage — but income growth is falling steadily and housing inventory is low.
Whether you're waiting to buy your first home or trade up into your dream home, here are three things that could make home prices more affordable, according to Singh.
Higher Income
Although higher incomes could make housing more affordable, it's not likely to happen.
Singh pointed out early in the video that, according to a recent Fortune magazine headline, the U.S. housing market is so expensive that incomes would have to increase by 55% to make homeownership affordable.
"Incomes have risen significantly since the pandemic," Singh said. "However, over the last number of months, we have been seeing income growth fall steadily. That makes a huge jump in incomes not very likely."
More Inventory
Having more housing inventory could also help make owning a home more affordable.
Singh said inventory is low right now because homeowners don't really want to sell their homes. If they've bought a home within the last several years, he said, they probably have a mortgage rate under 5%.
"If you were to sell your home today and you were to buy a new home," Singh said, "that means you'd go from a 3%, 4%, 5% mortgage to a 7% or 8% mortgage — and a lot of homeowners are saying, 'I don't want to do that.'"
Singh said homebuilders should see an opportunity to build more inventory for people who want to buy homes. However, he said new home construction peaked in April 2022 and has been declining ever since, according to the Federal Reserve Bank.
Singh said this is because builders look up to 24 months ahead, and right now they are concerned about rising mortgage rates and whether people will be able to afford to buy homes in the next two years. This gives builders less confidence, he said, which keeps inventory low.
Lower Mortgage Rates
Lower mortgage rates are another factor that would make homes more affordable.
"One of the biggest reasons mortgage rates are higher than they were before is because the Federal Reserve Bank has been working to raise interest rates," Singh said.
While a lot of people are hoping the Fed will start cutting interest rates soon, he said, the Fed recently has been saying you should expect rates to stay higher for a longer period of time than previously anticipated.
Singh's Advice
With the chaotic state of the housing market today, Singh said it's important for you to be patient. He said the cost of owning a home is rising much faster than the amount of money people are making — and that spread is getting wider.
However, he said, "No housing market stays in one place forever."
Overall, he said, if you're anxious to buy a home, that doesn't mean you have to wait years to buy it. But, he stressed that you need to make sure you can afford what you buy.
More From GOBankingRates