8 Key Things Millennials Must Know as First-Time Real Estate Investors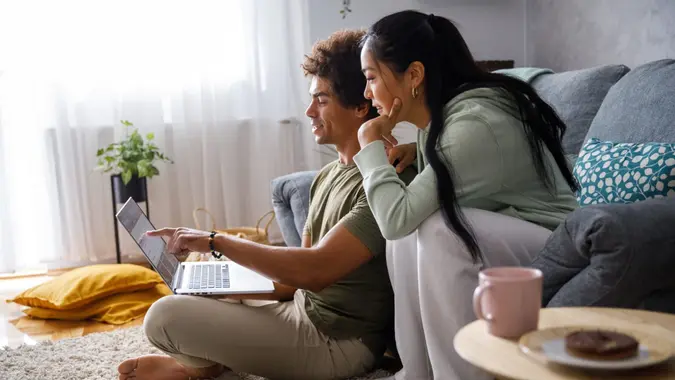 fotostorm / Getty Images
Real estate is often touted as one of the best investments by experts in the field. Indeed, those who do it well can certainly make a lot of money and wind up with multiple income streams via flipping homes, rental income, and much more.
Millennials who are in a position to begin this kind of investing may want to rush right in, expecting big windfalls. The experts below say these are the eight things you should know before you do.
Have Patience
According to Eric Bramlett, Realtor and owner of Bramlett Residential, real estate investing "is a bit like signing up for a roller coaster ride — you've got exhilarating highs, plunging lows, and surprise twists."
Bramlett adds, "What's important for millennials and all first-time investors to grasp is that every investment opportunity isn't automatically a goldmine. There's a learning trajectory here and each experience, successful or not, contributes to that curve. Real estate isn't a sprint, it's a marathon. It might sound obvious, but don't expect to morph into a property mogul overnight. It's all about holding out for the right opportunities and making deliberate, well-considered decisions."
Educate Yourself
Real estate investing requires perseverance, knowledge and a dedication to success, said Sarah Momsen, CTO of Jit Home Buyers. This means education is crucial.
Momsen stresses the importance of doing your research on the real estate investing market and all of its related topics. "You need to understand the market trends, rental rates, rules and regulations, taxes, and how to identify a good investment opportunity. Doing some reading on different topics such as cash flow analysis, negotiation strategies, tenant screening processes, exit strategies, and financing options will give you a better handle on what to expect and how to make smart decisions."
She also recommends taking classes or seminars on real estate investing. "Having a mentor or coach can guide you through each step of the process, giving you feedback and advice tailored to your unique situation." 
Start Small
It may be tempting to jump into real estate investing with both feet, but Greg O'Brien, CPA and owner of Anomaly, recommends starting smaller. "Initiate your journey with a small, manageable investment like a single-family home or duplex to gain practical experience. These are not ideal for scale but can be great to get your feet wet."
Consider Tax Implications
Investments come with financial burdens and expenses you might not be aware of, and the better prepared you are the less likely you'll find yourself in a financial jam. O'Brien says, "Understand your financial horizon with the first investment, a budget for unexpected expenses and consider the tax implications, expected returns, and what your exit strategy would be."
Practice Due Diligence 
Be sure that you're not buying a property sight unseen or without care. "Inspect the property carefully and carry out a comprehensive due diligence process to understand the potential costs and risks," O'Brien urges. You don't want to be caught by surprise in a situation you can't back out of.
Build Your Network
Real estate investing is a team effort. Having a strong network of professionals will be invaluable to your success as a real estate investor, Momsen stresses. "From bankers, attorneys or accountants, property managers, contractors and other investors, these connections can help you make informed decisions and provide you with advice and resources as you progress."
Expect Unexpected Costs
Millennials should know as they prepare to buy their first rental property that rental cash flow is not "the rent minus the mortgage," says G. Brian Davis, a real estate investor and founder of SparkRental. "As a rule of thumb, known as the 50% Rule, non-mortgage expenses come to around 50% of the rent. Bear in mind that many of those expenses are occasional but large expenses, such as repairs and vacancies, so you need to take the long-term average of them rather than just looking at what happens in a typical month."
He suggests that new investors should be picky about finding properties, "because great deals aren't just lying around the MLS for anyone to snatch up." Davis adds, "The best deals are off-market properties that you go out and find yourself."
Analyze Your Finances
While real estate investing can make you money with the right strategies, you need to be sure you have the means to go through with it. Tyler Scott, co-founder and managing partner of Legacy Land, LLC, says, "Make sure you have a solid financial footing before investing. This includes emergency savings, a stable income, and good credit. Speaking of credit, a score of 620 or higher is generally needed for traditional mortgages, while investment property loans may require a score of 720 or more."
More From GOBankingRates