Learn Why Grant Cardone Says Anyone Investing in Great Real Estate Today Will Be Happy They Did in the Future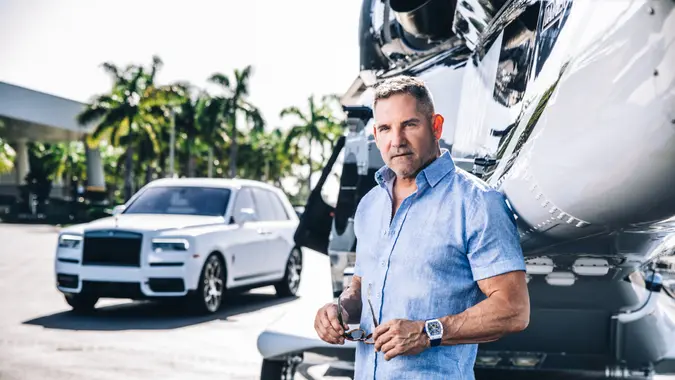 ©Grant Cardone
Grant Cardone's enthusiasm for real estate is infectious, and as someone who oversees a portfolio of over $4 billion in multifamily properties, the author of the "10X Rule" knows a thing or two about making money even in rough economic conditions.
Or in spite of these rough economic conditions. Posting on X, the platform formerly known as Twitter, this week, Cardone dropped some rental stats before boldly claiming, "Anyone investing in great real estate today will be happy they did in the future."
"26% of all single family home sales were purchased by investors in June," he wrote. "Median rents approaching $2,000/mo as mortgages hit 7.5%. Average rent(s) have increased 8.85% a year since 1980, outpacing wage inflation & the S&P 500. If this continues rents will grow 50% to $3000 by 2030."
With so many barriers to homeownership, more people are choosing to remain renters for longer rather than grapple with stubbornly high demand and soaring mortgage rates. After bottoming out last fall, new construction has finally started to rebound but low inventory persists.
According to Realtor.com, rents fell for the third month in a row in July and rent was marginally more affordable than the previous year, likely due to an uptick in rental supply. Home prices, however, haven't followed 2023 predictions, which is good news for investors like Cardone, who strongly suggests buying single- and multi-family properties and turning them into rentals.
Speaking to GOBankingRates at the end of July, Cardone said, "Not only do I believe real estate is a good investment, I think it is a better investment today than it was two years ago."
He isn't alone. In November, J.P. Morgan announced a deal with Haven Realty Corporation to acquire up to $1 billion in build-to-rent properties and, according to Benzinga, institutional investors like BlackRock Inc. and Norges Bank have increased their ownership in single-family real estate investment trusts (REITs) Invitation Homes and American Homes 4 Rent (AMH), respectively.
"Tremendous wealth has been created and protected for hundreds of years [through real estate investing], and this will continue into the future," Cardone told GOBankingRates. "What you buy today, as long it's in a great location, it will be worth two times more 10 years from now, and you will have also earned passive income for the 10 years."
More From GOBankingRates