Why Millennials Shouldn't Buy a Home With Mom and Dad's Money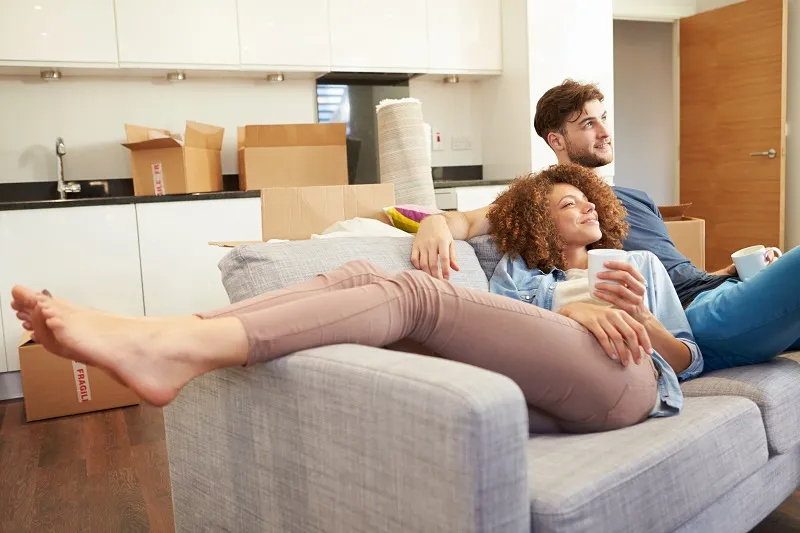 In addition to covering the high cost of raising a child, parents are increasingly shelling out money to support their millennial offspring well into what are traditionally considered their independent adult years. For some, financial support extends even beyond college into the funding of major life milestones once regarded as symbols of independence, including buying a home.
A recent survey by loanDepot, a U.S. consumer lender, showed that 17 percent of parents of millennial children expect to help their kids purchase a home in the future — up 31 percent from the previous five years.
With a longer history of earnings and credit, parents might be better equipped to come up with a down payment, secure favorable interest rates and negotiate better terms on behalf of their millennial children, many of whom are struggling with early financial realities, such as crippling college debt. But should you help your kids buy a house? Find out why parents shouldn't buy a house for their millennial home buyers.
Read: Why You Should Never Cosign for Your Kids
Mom and Dad Can't Risk Their Retirement Savings
With rampant underemployment and massive student loan balances, it's easy to understand how millennials might not be in a position to buy a home of their own, but relying mom and dad might not prove much better. Parents of millennial children are in the midst of their own major financial challenge: preparing for retirement.
The 2014 Employee Benefit Research Institute's Retirement Confidence Survey found that 24 percent of workers are not at all confident about having enough money saved for a comfortable retirement. Furthermore, 60 percent of workers have less than $25,000 in savings and investments that can be used for retirement. With medical bills alone expected to total some $220,000 for a couple retiring in 2014, retired parents will need much more than $25,000 to live comfortably.
According to the loanDepot survey, it's predicted that 8 percent of millennial parents will use funds from refinancing their own home to help their children buy a home. Another 8 percent will acquire an unsecured personal loan, and 4 percent will borrow from their 401(k). The majority, 67 percent, will dip into their personal savings.
By withdrawing savings, taking out loans and raiding retirement funds, millennial parents are putting their own financial lives in jeopardy to help their children. And while millennials have some 40 years to recover from their current fiscal challenges, their parents don't have that same luxury.
It Fosters Ongoing Dependency in Their Children
Millennial homeowner and founder of L Bee and the Money Tree blog, Lauren Bowling, cautions against parental home-buying assistance. "Parents who offer children a down payment or assistance with a down payment may be doing their kids a disservice," she said. "I've seen millennials factor parental money in their budget, and, depending on the amount, end up purchasing a home that doesn't sit comfortably in their budget."
What appears to be a financial safety net can turn into a vicious cycle of financial struggle when children become accustomed to living above their means and find themselves in a home they can't afford.
Related: How to Cut Off Your Kids Without Causing Resentment
How to Effectively Use Mom and Dad's Money to Buy a Home
For parents looking to make a helpful financial contribution without fostering financial dependency, Bowling recommends giving children a gift at closing. "It adds an element of surprise and ensures they are using their own budget when picking out a home," she said.
Millennial real estate investor and contributor to PearOfTheWeek.com, Trevor Ewen, recommends a shared investment approach where parents function as partners in the buying process rather than simply benefactors. "Look at property values, and take part in negotiations," he said. "Ensure a higher percentage for yourself upon sale, as you will not have the benefit of living in the home."
Ewen also suggests loaning money rather than simply gifting it. "Give your child a simple private loan with a competitive interest rate," he said. "This allows your child to get a good deal on financing, and you still get a return."
How Millennials Home Buyers Can Afford to Buy Their Own Homes
If parental financial assistance is not an option, would-be millennial home buyers with insufficient funds for a down payment can pursue other purchase strategies.
The first: good old-fashioned savings. Millennials should feel comfortable renting in their early adult years while working to increase their income potential, adopting frugal lifestyle habits and budgeting for a future down payment.
When millennials get to the point of scoping out the housing market for a home to call their own, Bowling suggests being prepared with more savings than projected. "Factor in what you need to save for the down payment and closing costs, and add a 20 percent cushion for those unexpected inspection fees, insurance premiums and moving costs," she said. "These are the payments no one tells you about, and they drain your bank account quickly."
Alternatively, millennials might want to consider smaller homes at lower price points that fall comfortably within their budget rather than stretching themselves to the upper limits of their means where those additional expenses can cause undue financial strain.
If saving up enough for a 20 percent down payment seems impossible to balance with the already overwhelming financial demands of daily living and other fiscal obligations, like student loan payments, millennials should explore alternatives through down payment assistance programs. For example, the Federal Housing Administration (FHA) offers mortgages with down payments as low as 3.5 percent of the purchase price.
Keep reading: 10 Best States for First-Time Home Buyers
Buying a home is still very much a staple of the American dream. And while millennial parents might want to help their children achieve this major milestone, they shouldn't put their financial well-being at risk.