Multifamily Real Estate Investing Could Be a Renewed Source of Passive Income in 2023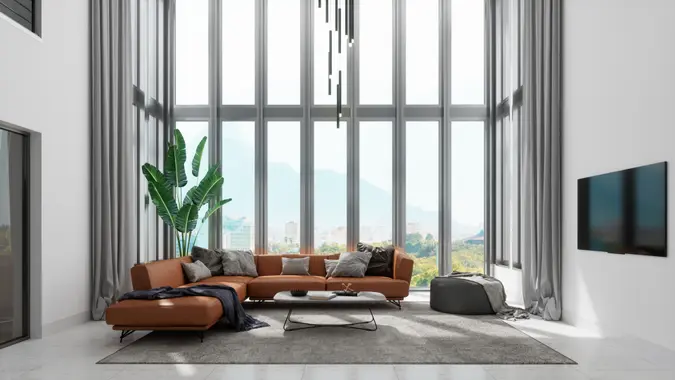 imaginima / Getty Images
Multifamily real estate investing tends to be a safe haven during a recession. After all, people still need a place to live. And with interest rates high, prospective first-time homebuyers may be tempted to continue renting for a while.
See: 8 Places in California Where Home Prices Have Plummeted
Find: 3 Things You Must Do When Your Savings Reach $50,000
The Zumper National Rent Report, released Feb. 28, 2023, shows rents in major cities remaining flat month-over-month. But, year-over-year, average rent for one-bedroom units rose 7.3%, while rent for two-bedroom units increased 6.8%. The lack of growth month-over-month, which started in October, could point to seasonality, since fewer people are likely to move in the colder months. It could also represent market stabilization or normalization or the unpredictability of the economy, the report said.
In an uncertain market, especially, Forbes' Ellie Perlman said that multifamily is "still a great investment class."
Perlman indicated that 2023 could bring "a return to normalcy" for the multifamily market. Vacancies remain low from a historical perspective, which means rents — and profit margins for investors — will remain high.
For multifamily investors, Perlman recommended looking for investment opportunities from sellers who are overleveraged and need to free up capital or have a loan due. The CEO of Blue Lake Capital LLC, Perlman offered these tips for investors to create passive income from multifamily real estate.
Seek Fixed Rate Loans
With interest rates rising, you don't want to get stuck in an adjustable rate loan that will leave you seeking a bridge loan before rates drop. Perlman recommends seeking "fixed-rate loans that allow rates to float in the mid- to long-term when interest rates go down again."
Look for Older Assets That Can Be Improved
New construction in the multifamily space could reduce rent prices on new properties, since there will be plenty to go around. But savvy investors can take advantage of older properties, make improvements and raise rents — giving renters affordable yet modern spaces with the amenities common in newer units.
Seek the Best Cap Rate You Can
In commercial real estate, the cap rate is the ratio between a property's net income and its market value. It's a crucial measure when evaluating a rental property's return on investment. In a bull market, investors are willing to settle for properties with a lower cap rate because of the security and stability commercial real estate offers compared to other investments, according to Roofstock.
But don't settle for an artificially low cap rate. Instead, try to increase your net operating income or find a property with a better cap rate to begin with. If you are looking to generate passive income, rather than simply provide a safe haven for your existing capital, you want to keep income high and costs low.
Take Our Poll: Are You Planning To Buy or Sell a House This Year?
More: 10 US Real Estate Markets To Avoid for Now
If you can increase that cap rate before you sell the property, you can increase that property's market value, too, and cash out with impressive gains. Depending on the property and rent prices in the area, you can earn substantial passive income today and increase your nest egg for tomorrow.
More From GOBankingRates