Prospective Homebuyers to Benefit from Mandatory Credit Score Disclosure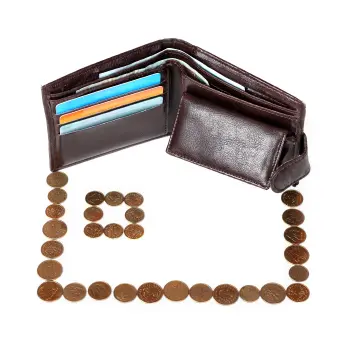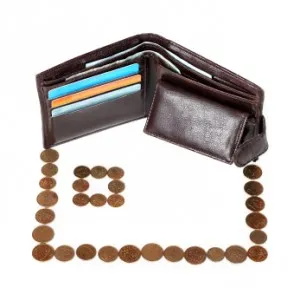 Those in the market for a new home will receive an addition to their mortgage loan applications starting Jan. 1, when lenders begin including information regarding how individual credit scores might affect mortgage interest rate quotes and terms.
This is good news for individuals looking to purchase a new home, as they will not only have a chance to compare rates and price mortgage loans, but will also have an opportunity to make changes to their credit before agreeing to a mortgage.
The Current Lending Process and Changes in Congress
In the current mortgage industry, consumers shop for mortgage loans much like they shop for other products and services. They simply compare loan rates to find the option that's best for them.
However, due to the time-intensive nature of the mortgage shopping process, which could include incurring multiple credit checks, many borrowers find that it's easier to work with one lender like their bank or credit union when seeking a loan.
This means they're receiving limited information regarding the lower rates they may be eligible for along with information on how their current credit scores could be having a negative effect on their loan rates and terms.
The lack of information provided to consumers prompted Congress to step in.
In 2003, lawmakers wanted to educate consumers on the crucial role their credit scores play in loan pricing. As a result, they considered implementing a rule that would alert applicants when negative information in their credit bureau files would trigger higher rates or adverse terms.
While it was not implemented at the time, the new mandatory credit score disclosure rule, which roughly mirrors the one considered nearly eight years ago, will give applicants an opportunity to see their credit profile and understand how it affects their home loan eligibility.
How the Mandatory Disclosure Will Work
As a part of the new rule, lenders will be required to provide a credit alert before applicants are allowed to accept mortgage offers. While lenders are allowed to use more than one form of disclosure, most are expected to provide applicants with a sheet of paper that provides the following:
Credit score: This will include the source (credit bureau) and the date that the score used by that lender was pulled from the bureau.
Score ranking: An applicant's score will be compared to other borrowers to show how it ranks overall.
Negative credit entries: Key negative factors that have affected the applicant's score, including credit inquiries (applications for new accounts), late payments and excessive use of credit accounts already available (credit abuse) will be listed.
Right to dispute: Applicants will be reminded of their right to dispute any inaccuracies they find in their disclosure file.
Credit bureau information: Contact information for the three major credit bureaus will be provided, including toll-free phone numbers, website addresses and mailing addresses.
Methodology: Applicants will also be provided with a brief description of credit-scoring methodology to help them understand how their scores were derived.
By having the lender take these steps, borrowers will have the chance to rethink their decisions, order copies of their credit reports, look for inaccuracies or outdated information and clean up their files.
Criticism of Mandatory Disclosure
A number of critics have stepped forward to express their displeasure with the new rule. Some consumer advocates say the new version of the rule is a watered-down version of the original 2003 rule, which would have been more of a red flag for consumers.
They say that lenders should provide applicants with comprehensive relational information that helps them understand how their negative credit file data caused the interest rate to be significantly higher than it would have been otherwise.
The information presented under the new rule doesn't explain specifically how the rate quote increased thanks to the negative data on the report, or what the quote could have been without the negative data, but it does show the negative factors that have impacted the rate, which means the new information is not a total loss.
Exploring Credit Data before Shopping for Loans
One way you can fill in the gaps is by conducting your own credit check before shopping for loans. This way, in addition to receiving the help of mandatory credit disclosures, you can learn how you score could affect potential loan interest rates.
Many credit reporting sites offer the same details that will be found in the disclosure report without simultaneously placing a hard pull on one's credit. Also, many sites offer credit score simulators that show how a score is affected after making specific credit adjustments. Utilizing these tools could allow you to conduct in-depth research without being penalized for it.
The good news is that the information being provided to consumers under the new disclosure rule could help make them more informed. So while some information may be missing as determined by consumer advocates, potential home owners still gain a new credit awareness that they may not have had previously.