Real Estate 2023: There Are More Houses on the Market, But You'll Pay An Extra 38% for One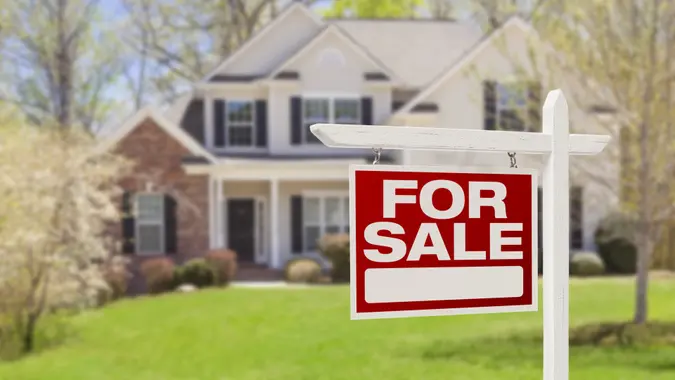 Feverpitched / Getty Images/iStockphoto
In a potential sigh of relief for buyers, there was a slight increase in newly listed homes from July to August, providing more options for them as the fall buying season approaches, according to the Realtor.com August Monthly Housing Trends Report, released Aug. 31.
Yet, home prices are still on the rise. If you're looking to buy a home in the current market, you'll have to pay a whopping 38% more than if you had bought one in 2019, according to Realtor.com.
And still, despite the uptick in inventory in August, the figure was down an eye-popping 7.9% compared to last year — underscoring the persistent troublesome landscape and lack of options for would-be buyers.
According to Danielle Hale, chief economist at Realtor.com, the August bump in new listings could be due to the recent surge in mortgage rates that may have pushed some homeowners to act sooner to get ahead of even higher rates.
"If this is the case, it may not last," said Hale. "However, it could be a gradual capitulation that I do expect to be how the housing market gets back to a more long-run normal. Mortgage rates are high, but they could still go higher and with this perspective, homeowners may in fact move forward with plans to sell if they have a need for a change in housing."
Homeowners who had secured low mortgages a few years ago have been feeling "locked in" by these and have been on the fence about selling.
Yet, Hale noted that while some might stay out of the market entirely the longer rates remain high, the more she expects homeowners — alongside buyers — will acclimate to this reality.
"Homeowners who do decide to sell will find that so far, demand is keeping pace with and in some areas outpacing still-limited supply," she said.
In terms of home prices, they increased in August after two months of annual declines. The median price in August stood at $435,000, a +0.7% increase from August 2022, and a whopping 37.9% increase from August 2019.
"The substantial price increase over 2019 isn't surprising in that it is similar to what we've observed in recent months, but when you consider the impact that this figure has on affordability for homebuyers, especially first-time homebuyers who haven't built up equity as home prices have risen in recent years, you can see that it creates friction in the housing market," said Hale.
On a regional level, cities in the Northeast saw the largest price increases, with an average jump of 9.7% since last year. On the other hand, cities with the greatest price decreases since August 2022 include Raleigh, North Carolina with a 4.6% decrease and Las Vegas with a 2.8% decrease. 
As for the outlook for home prices, it depends on supply and demand, said Hale.
"Despite the uptick from July to August, I don't expect to see a significant surge in existing homeowners deciding to sell, so supply challenges are likely to continue — especially considering how large and long-standing they are," she said.
At the same time, she noted that buyers face high prices and mortgage rates, but a still-healthy labor market has enabled some of them to successfully navigate the housing market.
"While the demographic wave of Millennials is likely to continue to support housing demand, easing rental prices could lessen the urgency with which first-time buyers approach the housing market and may help shift momentum in the other direction," she said. 
More From GOBankingRates