I'm a Real Estate Agent: Here's How You Can Use ChatGPT To Help You Buy a House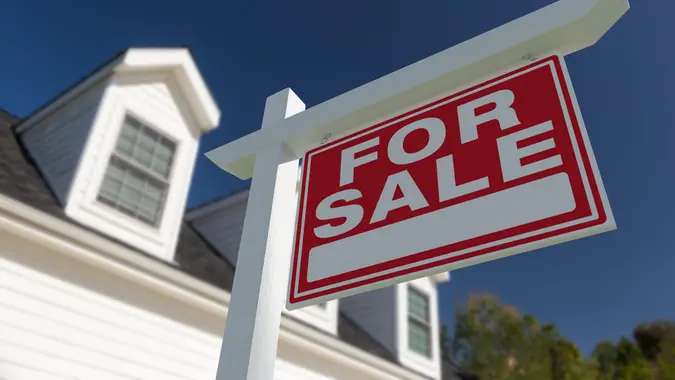 Feverpitched / iStock.com
Baby boomers certainly remember house hunting in the past. Home shoppers would scour the classified ads or pour over a thick book lent to them by a real estate agent to see houses listed for sale, then decipher just what "3BR 2BA gmt kit, grg, vus, hdwd" means.

Learn:
Now, if you want to look for a three-bedroom, two-bathroom home with a gourmet kitchen, garage, views and hardwood floors, all you must do is ask your device.
ChatGPT has entered the real estate market, making it easier for users to state the specifics of what they want in a home, including price, features and location. In May, real estate giants Zillow and Redfin introduced ChatGPT plug-ins to help homebuyers locate their dream homes.
But what exactly does ChatGPT do? And how does it make a difference in the real estate industry?
The Basics of ChatGPT
ChatGPT, driven by artificial intelligence, understands natural language and can answer questions and act on commands. It can write everything from emails to computer code. The technology is the brainchild of OpenAI, an artificial intelligence and research company that launched the technology on Nov. 30, 2022.
UBS, a Swiss bank, reported earlier this year that ChatGPT had 100 million active users in January, making it the fastest-growing app of all time.
Take Our Poll: Do You Think AI Will Replace Your Job?
ChatGPT Meets Real Estate
Ariel Dos Santos, Redfin's vice president of product, said in a news release announcing the ChatGPT interface that artificial intelligence can jumpstart and pinpoint a home search in ways traditional listings can't.
"I think the most powerful way the Redfin ChatGPT plug-in can make buying a home easier today is by suggesting homes and neighborhoods that would not have been uncovered via a map-based real estate search," Dos Santos said.
With a constantly fluctuating real estate market, ChatGPT helps to level the playing field for both buyers and sellers.
"Through a simple conversation with the Redfin ChatGPT plug-in, a homebuyer can get suggestions of homes for sale in nearby neighborhoods with similar amenities they might not otherwise have considered," Dos Santos added. "This could also help home sellers get their listings in front of a wider audience of serious buyers."
From an Agent: The Upside
Brett Johnson owns Cash For House Pro and is a Colorado real estate agent and investor. He said ChatGPT gives homebuyers immediate access to valuable home information.
"Buyers can ask about specific neighborhoods, schools, amenities or even property details such as square footage or recent renovations," Johnson said. "ChatGPT can help buyers make more informed decisions by offering personalized recommendations tailored to their preferences.
"For instance, if a buyer is interested in a certain architectural style or specific features like a backyard or a home office, the AI can suggest relevant listings that match their criteria."
But the ChatGPT help doesn't stop there, Johnson said.
"Additionally, ChatGPT can assist buyers in understanding the homebuying process by explaining steps such as making an offer, conducting inspections or negotiating terms. It can also provide valuable insights into the local real estate market, including trends in pricing, inventory levels or upcoming developments."
From an Agent: The Downside
But, Johnson said, ChatGPT doesn't reduce the need for some professional help.
"While ChatGPT can be a useful tool, it's important for buyers to remember that it doesn't replace the expertise and guidance of a knowledgeable real estate agent," he said. "While the technology can provide information, it may not fully understand the nuances and intricacies of a buyer's unique situation. I recommend that buyers use ChatGPT as a supplementary resource alongside the assistance of a trusted real estate agent to ensure a well-rounded and successful homebuying experience."
ChatGPT Help for Real Estate Agents
Of course, those real estate agents can turn to ChatGPT for assistance with their businesses, too.
Realtor.com laid out these areas in which agents can get help from ChatGPT:
Ask for a listing description. If agents give ChatGPT the basics of a property — square footage, bedroom, bathrooms and specifics including remodels and upgrades — the bot can churn out a usable listing. If you want an edit done, such as for length or tone, ask ChatGPT to do that, too.
Ask for ideas for an email for marketing. When you choose an idea, you can ask ChatGPT to write it for you while giving guidelines for length and other key elements. You still want this to be unique, however, so your own personal language or style to reflect how you speak.
Brainstorm blog ideas.
Ask for social media captions, including hashtags. Again, you'll want to tweak the works to reflect your tone and style.
Seek help writing video scripts.
The Takeaway
ChatGPT can't drive you to tour homes for sale or make the money for the down payment — at least we don't think it can — but it does have a value when it comes to shopping for a home. If asking for its help can uncover your dream home, it's probably worth a try.
More From GOBankingRates