12 Housing Market Deal Breakers To Never Overlook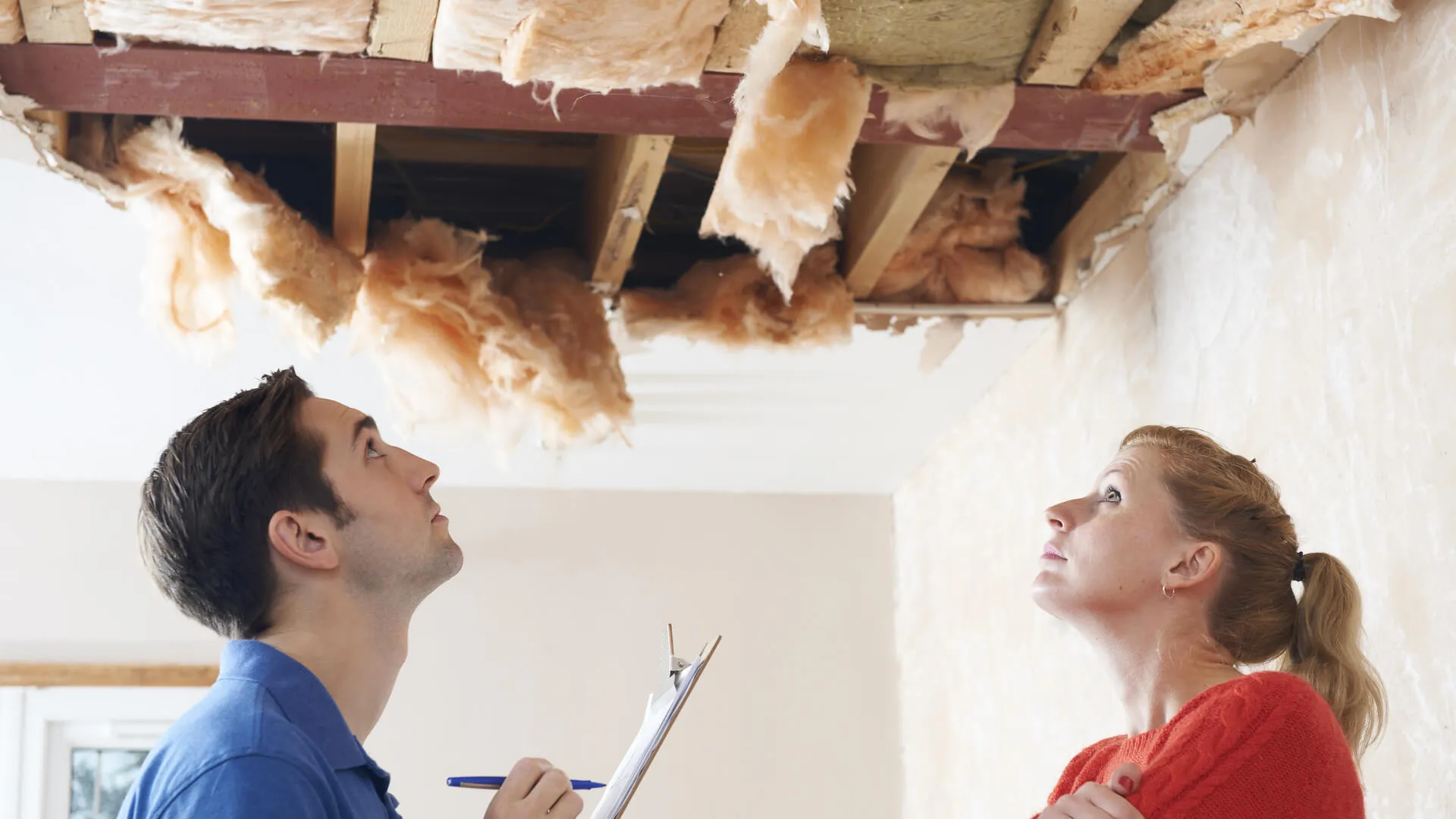 Although home prices have been cooling, demand for homes is still outpacing supply, so it's still a tough time to be a buyer. If you've been in the market for a while and keep having your offers rejected, it may be tempting to just take any property that meets a bare minimum of qualifications. But this could end up costing you in the long run.
Look out for these 12 real estate deal breakers before making an offer.
Faulty Foundation
"Foundation problems are typically one of the most 'dealbreaker' situations when it comes to real estate, and for good reason," said Matt Woods, co-founder and CEO of SOLD.com. "Neighborhoods can change and appliances can be replaced, but it's exceedingly expensive and difficult to fix problems with the foundation. Typically, these fixes are fairly temporary and buyers will find that when they're in the seller's position years later, their property isn't worth as much as they had hoped."
Out of Code Plumbing or Wiring
Many older homes have cast iron plumbing pipes or cloth electrical wiring, both of which do not comply with current safety standards.
"There are a host of items that will cost thousands to bring up to code and could cause your home not to be insurable," said Josh Steppling, broker associate with Treasure Coast MLS Search.
Sagging Roof
"Properties with a sagging roof have a structural problem, probably something regarding trusses or old-fashioned stick framing," said Kurt Grosse, a realtor with Realty One Group Las Vegas and a former building engineer. "Cut or modified trusses cause sagging because the truss no longer holds the weight of the roof. Some people install roof-mounted air conditioners on the roof of an older home without reinforcing any framing. That's scary because that huge air conditioner could come crashing through the roof one day. It's possible that sagging roof repairs will involve removing the entire roof and sheathing to gain access."
Septic Tank That Hasn't Passed Inspection
Some states do not require sellers to have their septic tanks inspected prior to selling — but buyers need to do their own inspection before making an offer, said AJ Pappas, a licensed real estate agent with The North Shore Realty Group in Massachusetts and New Hampshire.
"If they do not, they could be facing costly repairs," he said. "Depending on the ground and space and how the system was installed, it could run $25,000 to $75,000. This is something you may want to know prior to buying, and if the seller has not had it inspected I would not recommend just taking a chance, especially on an older home."
Signs of a Pest Infestation
"When I see an overwhelming amount of mice droppings or bat guano, I definitely let my buyers know that it is a process to remove these pests," Pappas said. "Bats are protected and can not be killed — there needs to be a system that allows them to fly out. You need to put up a bat house with nectar. Mice can be eradicated, but they keep coming back. Plus, the droppings are a health hazard."
Evidence of Water Damage
Evidence of water damage — and evidence of an attempt to cover up water damage — should be a deal breaker. Pappas said to keep an eye out for signs a seller is trying to hide water damage: "Sometimes you find a can of Kilz [paint primer] and mismatched paint on the ceiling. Sometimes you see the studs in the basement and it looks like a water line."
Water damage is a real estate deal breaker because "moisture equals mold, which is a major health hazard," Pappas said.
A Neighborhood You Don't Like
Buying a home isn't like renting where you're free to move every year or so, so it's important to buy in a neighborhood where you can see yourself living for years to come.
"Location! Location! Location! It's the old adage but it's really true — not just for home values, but for quality of life," said Phil Greely, a licensed real estate agent with Sold Simple Seattle. "If you love the home but can't stand living in that particular neighborhood, you need to walk away."
Some neighborhood deal breakers can include limited access to amenities, public transportation, schools and grocery stores, and high crime rates, said Kevin Bazazzadeh, founder of Brilliant Day Homes.
Underground Oil Tank
"Some older houses feature underground oil tanks in the backyard [that] can develop into a liability if left unattended," said Mitchell G. David, real estate agent and founder of Beach Life Ocean City. "They start to leak when they rust and when they start to leak, issues start to arise."
Upgrades Done Without a Permit
"If you are in negotiations with a seller whose home has been remodeled and they don't have the permits, then I would think twice before proceeding," said Nicky Taveras, owner of DNT Home Buyers. "If a home has been modified to add a bathroom or tear down a wall, permits will probably be required. If the city where you live decides to pay you a visit, they will certainly realize you have a modified home and will check for permits. They will then tell you to do one of two things — either apply for the permits or undo all the work. If you don't want the headache of having to go through all that trouble, then it's best to walk away."
Natural Hazard Risk
"Is the property sited in a flood zone, earthquake zone, slide zone, fire zone or near any hazardous waste sites? These factors add risk to your purchase and could substantially impact your future resale value," said Megan Micco, a San Francisco Bay Area real estate expert and broker associate with Compass.
Future Local Development
Pay attention to any development happening near your potential home.
"If, for example, the home you are considering purchasing has a view of the ocean and there is a lot between you and the view, future development could block your view and devalue your property," Micco said. "It's worth researching zoning rules in your neighborhood and checking on any future development permits that have been approved by the city to see if you are at potential risk. Of course, you can't always know what the future might bring, but a little upfront research can save you headaches later on."
Easements or Encroachments
"An easement is a right for a third party to use a portion of your property, and encroachment is the unauthorized use of a portion of your property — imagine a neighbor who built an adjoining fence a few feet into your property. Both of these cases compromise the integrity of the property and can lead to lawsuits or future property devaluation," Micco said. "Be wary if you discover these conditions when purchasing a property."
More From GOBankingRates