Real Estate 2023: 'Shark Tank' Star Barbara Corcoran Has This Advice for Young Homebuyers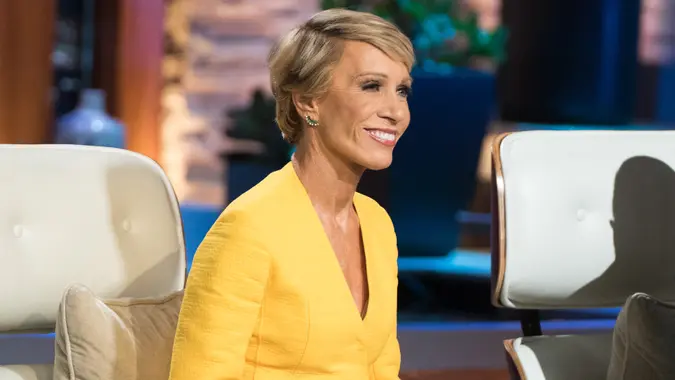 Eric McCandless / ABC
How should twenty-somethings make the most of their money while living in big cities? 
Personal finance expert Barbara Corcoran recently joined hosts Ria and Fran as a special guest on the "Chicks in the Office" podcast. When asked how members of Gen Z living in big cities can make the most of their money, Corcoran said the best thing you can do is buy real estate as fast as you can.
Here's the advice money expert Barbara Corcoran has for young homebuyers.
Ask Family for Help Buying Property
"I have advised more people in their twenties to hit up their parents," Corcoran said in the podcast episode. "There's no shame in that. Nobody buys under 40 in New York without the help of their family."
When hitting up parents, Corcoran recommends asking parents, or other family members with savings, if they would like to be your partner when making this purchase. You, the buyer, can offer to give a parent half the profit when the property is sold and pay for the maintenance in exchange for half the down payment or the whole down payment.
Do Professionals Agree with Barbara?
It never hurts to ask and find out.
Jay Garvens, a Colorado Springs-based business development manager at Churchill Mortgage, has read several articles referencing the last declared generation to have substantial assets, known as The Silent Generation, has $10 trillion in assets which will be passed on after they die.
Garvens has spoken with twenty-something buyers and, much like Corcoran, has specifically asked if these buyers have a relative in that generation who is willing to make an investment in them by gifting a down payment. According to Garvens, one in five buyers respond positively to this question.
"In my personal experience, several have pursued the conversation, which has led to multiple closings I've overseen where the young buyer received a gift from a grandparent, great uncle or another relative," said Garvens.
Evan Luchaco, a Portland-based home loan specialist at Churchill Mortgage, mentions the old adage, "you do not have because you do not ask."
"I think a lot of people in their twenties (and thirties) are saying 'no' for family members who would be more than willing to help them purchase a home by not asking in the first place," said Luchaco. "Not every family is set financially to be able to gift funds in such a way to make a meaningful impact, but many are."
'Right Now' Is the Time To Get Into Real Estate
Above all, Corcoran stressed the importance of twenty-somethings getting into the game of real estate "right now" instead of later on.
"As far as timing the market, forget about the timing," Corcoran said. "The timing of what you earn has more to do with when you have to move than when you buy in. You're not in charge of that, your life is."
More From GOBankingRates