Suze Orman: Selling a Home for Retirement? Don't 'Wait for a Better Deal'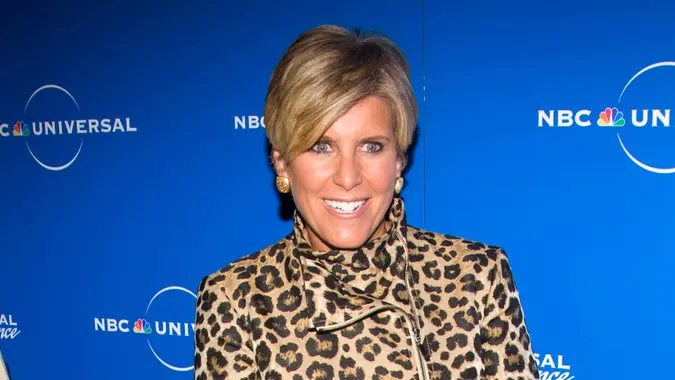 Charles Sykes/Shutterstock / Charles Sykes/Shutterstock
Financing your retirement is one of the most important steps you'll take in life — and it might involve some tough choices, like selling your home.
The question of "When?" might keep you up at night. The selling price you'll get for your home comes down to factors such as the time of year, the state of the housing market your property is in, and, arguably the most impactful of all, mortgage rates. 
In the November 6, 2023 edition of her "Money Monday with Suze Orman" newsletter on LinkedIn, Orman gave the following advice: "When you have the opportunity to make a financial decision that is affordable and smart, do not wait for a 'better' deal." 
Orman, who is a money expert and the co-founder of SecureSave, a startup that helps people build emergency savings, explained that many people close to retirement "have been planning on downsizing." However, they "decided to just wait a few more years," assuming the "strong housing market would stay strong."
That waiting ultimately hurt them. As Orman wrote, "now the math has changed" with higher mortgage rates than in years past. According to data from Freddie Mac, as of November 2, 2023, the 30-year fixed mortgage rate is 7.76%. Higher mortgage rates have impacted home sales. The Greater Houston Partnership, for example, notes that "Houston-area realtors sold 79,766 single-family homes in the 12 months ending" September 2023, "for 14,862 fewer closings than the comparable period" in 2022.
According to Redfin, high mortgage rates "have forced some sellers to lower their asking price to make up for high interest rates on monthly payments" — almost "7% of for-sale homes posted a price drop during the four weeks ending October 29, on average, the highest portion on record."
Orman stressed that people should not "wait to get back to 'break-even' or what was." She's not alone in giving this advice. An October 2023 Ramsey Solutions blog post echoed the sentiment: "Market conditions are only part of the picture — and they're not even the most important. Your personal situation needs to take center stage. The best time to sell a house is when the market and your individual situation line up."
Orman extended her guidance beyond real estate to other assets, namely stocks, mutual funds and exchange-traded funds, urging that it's vital to "focus on what you have, not what you had." 
More From GOBankingRates