The Best Week To Buy a Home in 2023 Is Less Than a Month Away — 4 Incentives That Make It a Prime Opportunity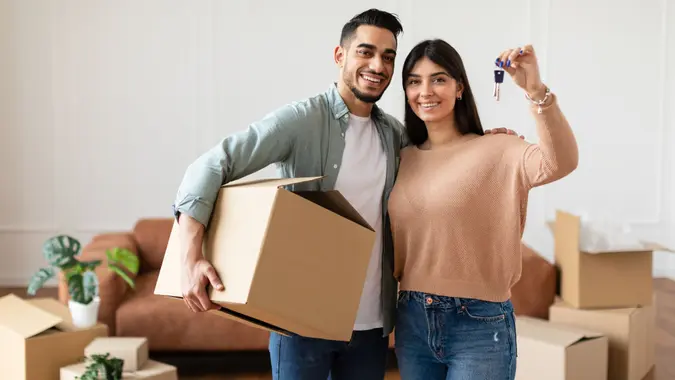 Prostock-Studio / Getty Images/iStockphoto
If you don't have plans during the first week of October and you're in the market to buy a home, then count yourself lucky — that's the best week in 2023 to go house hunting, according to a new report from Realtor.com.
Nationally, the best time to buy a home this year is Oct. 1-7, Realtor.com determined after analyzing several years' worth of supply and demand metrics. Although the 2023 homebuying season so far has been plagued by "ongoing affordability and inventory challenges," historical trends indicate that the first week of October should see a rise in listings, less demand and more affordable prices.
"Despite lackluster inventory, in many markets homes are spending more time on the market than in the last few years, meaning buyers may find sellers more flexible than during the red-hot pandemic market," the report stated.
At the local level, big cities where Oct. 1-7 is the best week to buy include Los Angeles, Chicago, Dallas, Houston, Seattle and Washington, D.C. Some markets have already seen their best buying weeks mostly come and go (New York, Boston, Miami) while others will have their best weeks in November or December (Phoenix, Tampa, Charlotte).
If you're in the market for a new home, here are four incentives to do so during the first week of October.
Lower prices: On average, buyers should be able to save more than $15,000 during this week compared to the summer peak for a median priced home of $445,000. Typically, buying during the best week nets you savings of 13.5% vs. the average week.
Greater negotiating power: Along the same lines, more sellers are willing to reduce prices for buyers in order to sell their homes in a slowing market.
More listings: Based on historical trends, you are likely to see 11.7% more active listings during the first week of October vs. the average week.
Less competition: Early fall in general usually means lower demand for homes because the peak buying season often revolves around school schedules and good weather. With fewer buyers in the market, you face fewer competing bids.
Even though buyers are likely to find the best deals during the first week of October, there are still plenty of challenges in 2023 vs. previous years.
The average price of homes sold in the U.S. stood at $495,100 during the second quarter of 2023, according to Federal Reserve data. That was well down from a peak of $552,600 the previous year but still way above historical averages. For example, the averages during the second quarters of 2021, 2020 and 2019 were $440,600, $374,500 and $376,700, respectively.
Mortgage rates also remain high this year vs. previous years, pushing up borrowing costs. As Realtor.com noted, mortgage rates have stayed around 6% to 7% since September 2022, leading to "declining seller activity as homeowners feel 'locked-in' by their current, lower mortgage rates." The result is that active listings began to fall again year-over-year in July 2023, leading to fewer home options for buyers.
"Buyers continue to feel the effect of uncertain economic conditions, looking to cooling inflation to determine the housing market's path forward," Realtor.com stated in its report. "Potential buyers continue to face the affordability challenges that impact homeowner willingness to sell, feeling the stress of high mortgage rates."
Despite these challenges, Realtor.com noted that seasonal trends — combined with an evolving market — should benefit "persistent, informed buyers" who are ready to purchase.
More From GOBankingRates