The Need-to-Know Mortgage Checklist for Any First Time Home Buyer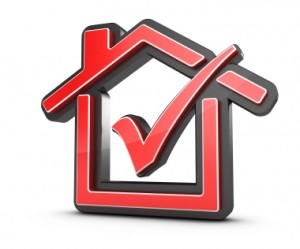 For many people, buying a home is the biggest purchase they will ever make. While a little time spent doing research online and a few visits to some stores could most likely get you a great deal on a new flatscreen TV, finding the right mortgage to finance your home purchase is a bit more involved.
To help you through the process, we have compiled a handy home buyer checklist of all the things you need to know when shopping for a new house and mortgage.
1. Determine Your Financial Limits
The first thing you will need to do is determine is how much home you are able to afford. Hopefully, you already have a clear picture of your budget with all of your current expenses. In addition to this, you will want to have a clear idea of:
How much debt you have through other loans or credit cards
Your potential homeowner expenses
What your monthly payments would be
Your debt-to-income ratio
Your down payment
Your estimated tax savings
2. Know Your Credit Score
Your credit score is a very important number; if you plan to take out a loan, the interest rates and terms of the loan you can qualify for are contingent upon what kind of credit score you have.
3. Pick a Mortgage That Best Suits Your Needs
How long do you plan to live in the home you will buy? The answer to this question has a big effect on the type of mortgage you will have, and if you play your cards right, it could mean that you will save a significant amount of money.
For the first home buyer, or those looking to purchase a home and live in it for only 5 years, a variable-rate mortgage will mean significant savings over a fixed-rate mortgage. See How to Decide Between Fixed-Rate and Variable-Rate Mortgages for more information.
4. Find the Right Lender
Before you commit to any particular home loan, you need to have a solid sense of what is available on the market. You might start by talking to a few mortgage brokers, a credit union, your own bank and larger lending institutions to find out.
You want to find a loan available to you with the best terms and lowest interest rate, and you won't know you have found a mortgage with a competitive rate until you shop around with a few different lenders.
5. Get Pre-Approval for Your Loan
To get pre-approval for your mortgage and prepare for the closing, you are going to need to compile some paperwork. Here is a list of things that you may need through the process:
Paycheck stubs for the last 30 days
One W-2 tax return if you've had your job for over two years, or two if otherwise
Recent credit card statements
Two bank statements over last 90 days
Proof of pensions, retirement, disability, or Social Security
Proof of income from rentals, investments, etc.
Proof of child support or alimony paid/received
Loan information on current home (if you own one)
401(k) statements
6. Plan for Your Future with Online Resources
To buy a home and have a mortgage is assuming a large amount of responsibility, and to feel confident about your decision, we recommend that you do as much online research as possible. While there are many financial tools out there, some better than others, we think SmartAsset is by far the best free resource for understanding how much house you can afford, what mortgage makes the most sense for you and how to save money in the process of buying a home (we're biased though, we're on the SmartAsset team!).
Whichever resources you use, though, it is important to seek independent advice; we note that many financial calculators have been shown to have a bias towards home ownership. SmartAsset's mission is to give you straightforward, objective advice on buying a home, personalized for the decision you are trying to make.
This post was contributed by Anna Miller of SmartAsset.