I'm a Real Estate Expert: Here Are Tips for Each Step of the Home Buying Process for First-Time Buyers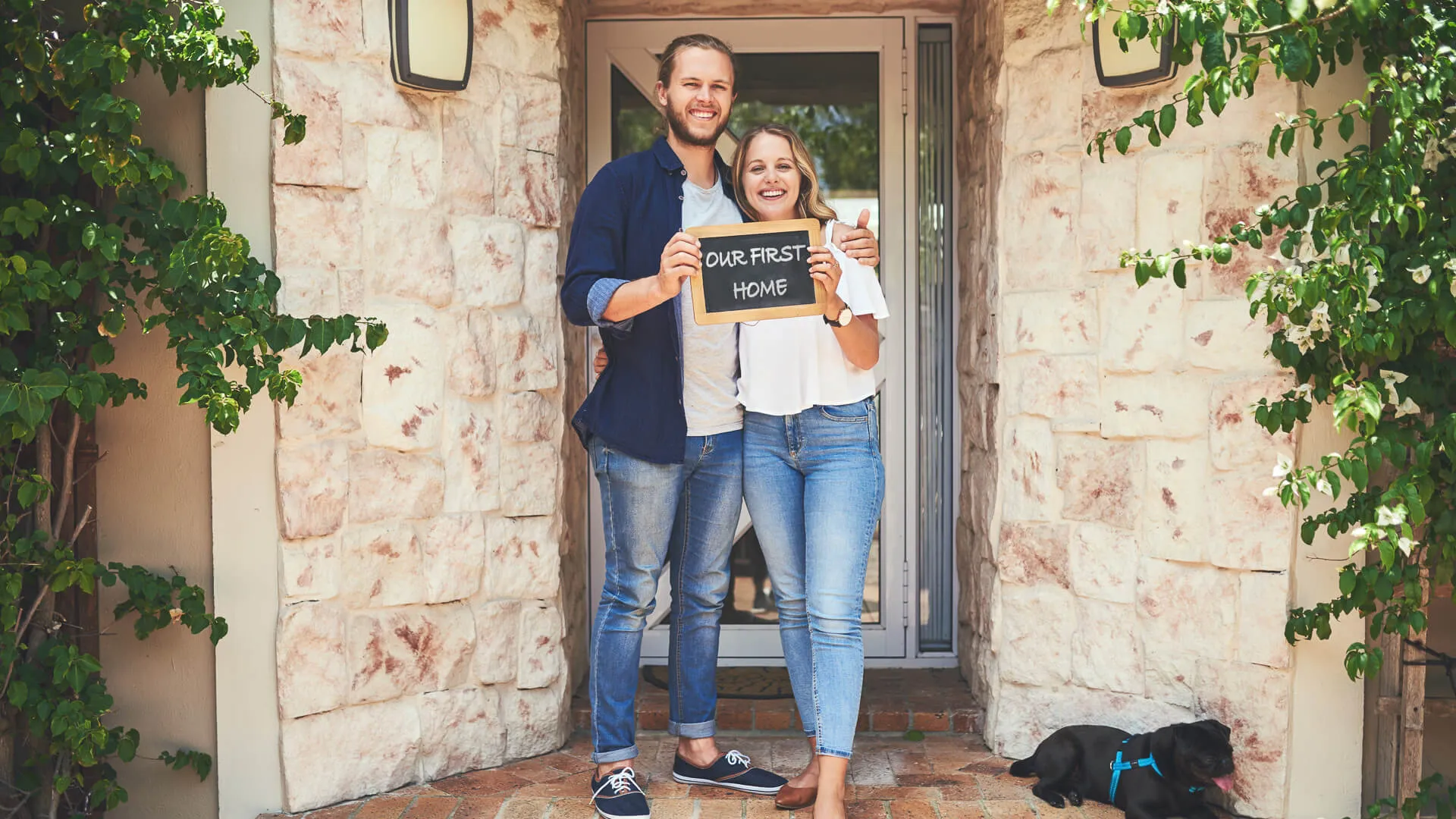 Buying a home for the very first time can be scary, exhilarating and confusing — emotions that make sense when you're about to embark on what might be the single biggest purchase of your life. Even with all the information available on home buying, there are still plenty of things first-time buyers wish they knew before they made the leap into homeownership.
Here's what real estate experts said was most important for first time home buyers to know.
Take Time to Save
The average home price in the United States is $436,800. Usually, first-time home buyers put down 6% of the total price up front. That means the typical home buyer would need to save around $26,160 before even starting to look for a house.
"Begin by setting a realistic budget and securing pre-approval, showing sellers you mean business," said Gagan Saini, the director of acquisitions at JiT Home Buyers. 
Before you start the homebuying process, know what it takes to qualify for a mortgage. Banks want to know that you are qualified to borrow money and pay it back. Be knowledgeable of requirements around income, debt-to-income ratios, credit scores, assets and more. Then, be prepared to meet those requirements.
Although you might be able to qualify for a hefty mortgage loan based on your debt-to-income ratio, income, savings and other factors, that doesn't mean you should accept it. Don't get carried away with what you think you might be able to afford in the future. Focus on what makes sense for you now. Consider reducing expenses and paying off more debt if your budget figures indicate that a house payment isn't feasible.
Study the Market
Chelsea Hudson is a public relations professional at Yahoo Finance. She said that timing your home purchase can make a big difference in what you'll pay for a home. In her opinion, first-time homeowners should know about the market conditions that could influence the price of a home.
"During a seller's market, potential homeowners might find themselves bidding higher than what the house was originally listed for and outside of their budget. In a buyers' market, potential homeowners have more room for bargaining and more options," said Hudson.
Consider a Multi Unit Home or Using Your Home as a Short-Term Rental
House hacking is a way to cover your mortgage by renting out parts of your home to roommates or temporary visitors. Having a home with a separate unit allows you to share living expenses with a renter. This way, you're not totally on your own when it comes to making your mortgage. You're essentially splitting the costs with a renter so that you can have more flexibility in your budget and pay your debt off faster. 
If you don't have a multi-unit home, you can consider listing a spare room on Airbnb, which would also help cover your mortgage costs.
Shop Around for Lenders
"When you embark on your first home-buying journey, it's more of a marathon than a sprint," Saini said.
Obtain as many loan estimates as you can and compare terms like interest rate, origination fee and estimated monthly payment amounts. You don't want to settle for something if you know a better offer is out there.
Consider Pre-Underwriting
In competitive markets, investors can swoop in with cash offers to beat out owner-occupant homebuyers. Would-be buyers can have a more competitive offer with pre-underwriting, according to Matt Hackett, an operations manager for Equity Now, a mortgage broker based in New York.
"Ask if the lender will pre-underwrite your income, assets and credit so that you will know exactly how large a loan you qualify for based on current underwriting standards," Hackett said.
Research the Community
Many times, homebuyers fall in love with a home or neighborhood without a complete picture of how the community is changing — for better or worse.
"As you tour homes, remember it's not just about curb appeal but long-term value," Saini said. Make sure you do price comparisons with other homes in the area, and see how much their value has grown over the past five or more years.
As a first-time homebuyer, you're likely just trying to take care of the here and now, but try also to consider if you would be able to get back your investment or, even better, make a profit if you had to sell your home unexpectedly. Savvy homebuyers should be mindful of what influences a home's value and aim to purchase a property with good prospects for appreciation and higher valuations down the line.
Get Educated
There are tons of resources available for first-time home buyers, and with such a huge purchase, you'll want to be as informed as you possibly can. FreddieMac offers free education resources that you can take advantage of to learn more about the role credit plays in home buying, how to get a mortgage and more.
Get a Home Inspector
"Before closing, demand a thorough inspection to avoid hidden surprises," Saini said. You'll likely get referrals from friends, family and even your realtor for home inspection service. No matter how well-meaning people in your circle will be, make sure you take time to research and vet any home inspector you use. Find out the limitations on their liability and the total scope of what their services entail. Then, make sure the option you go with is as thorough as possible.
Try To Remain Neutral
You might see a home that you believe is absolutely perfect, but remember that buying and selling real estate happens very quickly, and you might not always get what you want.
"Negotiate with courage, but keep your emotions at bay," Saini said.
Don't get too discouraged if you lose out on the "house of your dreams." Know that another dream house is waiting in the wings.
More From GOBankingRates