Dave Ramsey Says What You Do With Your Money Matters More Than How Much You Make, Here's Why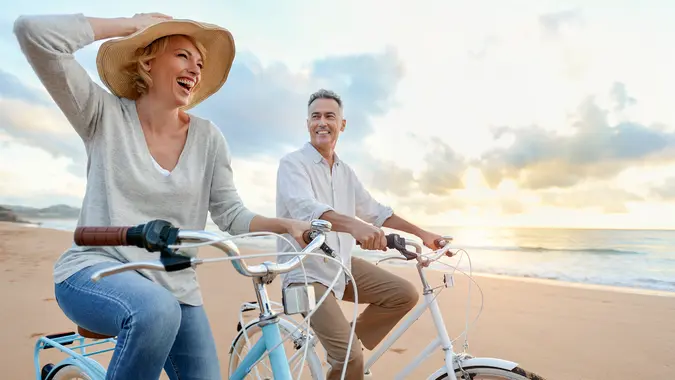 Financial guru and host Dave Ramsey believes that what you do with your money matters more than how much you make.
"1/3 of millionaires NEVER made six figures in any single year of their career. What you actually do with the money you make matters more than the amount of money you make. There are plenty of people making a LOT of money who live paycheck to paycheck," Ramsey posted on X, the platform formerly known as Twitter. 
In the post, Ramsey reiterated the findings of a Ramsey Solutions study, The National Study of Millionaires, which found that only 31% averaged $100,000 a year over the course of their career, and one-third never made six figures in any single working year of their career.
So what did they do with their money?
According to the study, eight out of 10 millionaires invested in their company's 401(k) plan, which was key to their financial success. 
In addition, 75% of them said that regular, consistent investing over a long period of time is the reason for their success. 
"So, the story about the young computer genius who developed an app that earned millions overnight is the exception, not the rule," according to the study.
Finally, even when they reach the millionaire milestone, these people still proceed carefully with their money and their spending.
For instance, the study found that 94% said they live on less than they make, and nearly three-quarters of the millionaires have never carried a credit card balance in their lives. 
Another example is that they spend $200 or less each month at restaurants, while 93% of millionaires use coupons all or some of the time when shopping. 
"By staying out of debt and watching expenses, they're able to build their bank accounts instead of trying to get out of a financial hole every month," according to the study.
More From GOBankingRates