Stock Market Expert to 50-Year-Olds: Equities Are the 'Bedrock for Every Portfolio'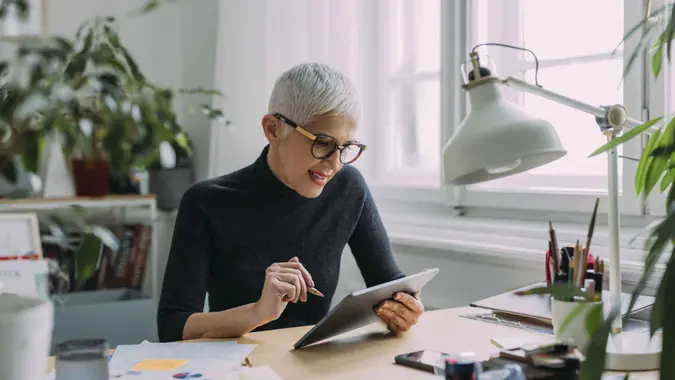 FreshSplash / iStock.com
Oaktree Capital co-founder and renowned investor Howard Marks — speaking at the Global Financial Leaders' Investment Summit earlier this week in Hong Kong — put forth a very clear idea of where 50-year-olds should put their money to work for the next 10 years.
"You can get very good returns with a high degree of certainty in credit," Marks said during a panel discussion, according to MarketWatch. "The bedrock for every portfolio should always be equities. In the long run you want to invest in the global economy and performance of leading global corporations, you should never get away from that."
Yet, as MarketWatch noted, Marks didn't specify where Gen-Xers can find compelling stocks, offering more advice on the credit side, saying that it should be a bigger part of portfolios after a "sea change" that halted a four-decade decline in interest rates.
Indeed, as Marks noted in an October memo posted on Oaktree's website, "Equity investors have to be particularly optimistic, as they have to believe someone will come along who'll buy their shares for more than they paid."
"This is among the reasons why they say of the stock market 'things can take longer to happen than you thought they would, but then they happen faster than you thought they could,'" he wrote, adding that today's sideways market indicated investors are optimistic despite the worries that have arisen. 
"In the coming months, we'll find out if the optimism was warranted," he concluded.
A World of Uncertainty Means Turbulent Times in Investing
Experts also argue that current geopolitical and economic uncertainties are challenging standard investment assumptions for the average Gen Xer trying to build their retirement portfolio.
"The public equity markets are distorted by various market makers and volatility. A 50-year-old who allocates some portion of their portfolio into private credit and equities can benefit from the diversification, lack of market correlation, and illiquidity investments in private companies provide," said Chris Rawley, CEO of Harvest Returns. "Moreover, investments in alternatives and real assets, like real estate or agriculture, offer investors attractive, risk-adjusted returns."
Other experts argue that the Federal Reserve's decisions are also playing an enormous role.
For instance, Peter C. Earle, economist with the American Institute for Economic Research, said much of what we've seen since the 1990s in stocks has been driven by more activist, interventionist central banking.
"Stock prices have been driven up and beaten down by monetary policy, which not only creates volatility but generates an inflationary bias," he said.
According to him, many of the assumptions regarding the sense and sensibility of owning a portfolio of stocks might require reconsideration if the way the Fed operates changes.
"If, for example, the 2% target of the Fed were raised to 3%, we might see the average annual return on stocks drop over time. That would considerably impact the role they play in planning for retirement," he added.
More From GOBankingRates