9 Ways To Build an Empire Without Lifting a Finger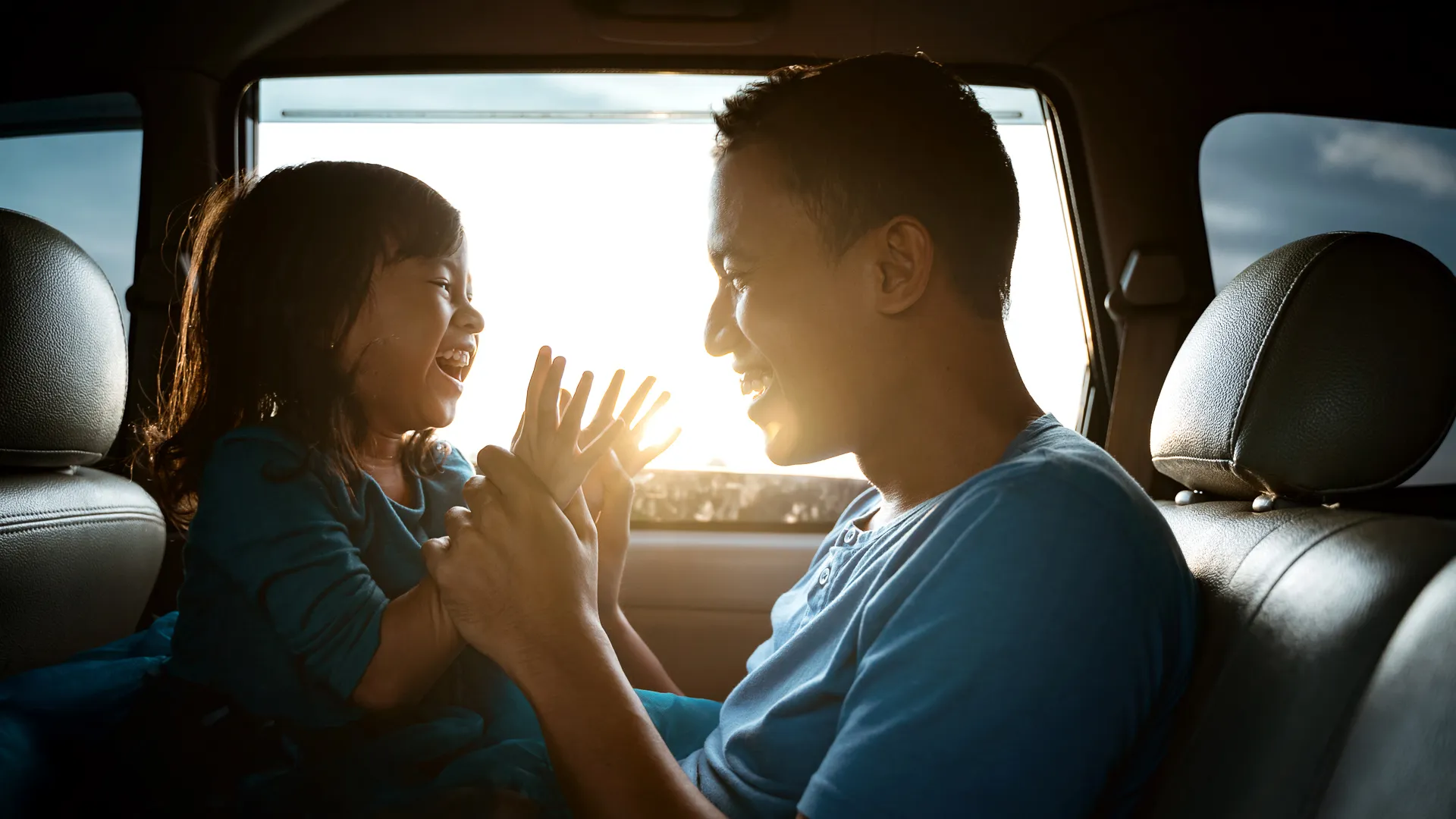 Thanks to the numerous ways to make passive income, it's possible to put in little to no effort after the initial setup of a smartly crafted business empire and continue to bring in profits. From investing in real estate to buying already profitable websites, there are several ways you can invest your money and minimal time. Now is the time to learn how to build a "set it and forget it" empire that provides multiple streams of income.
Last updated: Sept. 25, 2019  
Invest In REITs
If you're wondering how to make passive income, investing in real estate could be your best bet. There are several ways to build a real estate empire. One of those ways is to buy into a real estate investment trust, or REIT, a company that owns income-producing commercial or residential real estate.
How To Do It
Individual investors can buy shares in a REIT just like you would a public stock. You can also purchase shares in REIT mutual funds or exchange-traded funds. In addition, you can invest in public, nonlisted REITs and private REITs.
If you're building an empire, you could invest in different REITs and different types of REITs. Consulting with a financial advisor or broker could help you choose the best REIT investments for you depending on your goals. Although you might need to shift your investments periodically, for the most part, you won't have to lift a finger to keep the returns flowing in.
How Much You Can Make
In August 2019, the overall yield for tax-qualified real estate investment trusts that are listed on the New York Stock Exchange, the American Stock Exchange or the Nasdaq National Market List was 3.97%. That's an impressive return compared to the S&P 500 index return for the month, which was 1.97%.
You can get even greater returns if you're willing to take more risks, with some REITs offering returns of 8% or more.
Buy Into Real Estate Crowdfunding
Another way to build your real estate empire is through real estate crowdfunding. As with investing in a REIT, real estate crowdfunding allows you to pool your money with other investors to invest in real estate. This could include multifamily units, commercial properties and bundles of single-family homes.
How To Do It
The real estate crowdfunding industry is still relatively new — before the Jumpstart Our Business Startups Act went into effect in 2013, this type of real estate investing didn't exist — but several platforms have emerged in recent years that enable individual investors to buy into large investment properties.
According to U.S. News & World Report, the top real estate crowdfunding platforms are ArborCrowd, RealCrowd, Groundfloor, CrowdStreet, PeerStreet, Small Change and RealtyMogul. The minimum investment required varies from site to site, and many require you to be an accredited investor.
You can invest with different platforms and in different types of properties, or in multiple properties through a single platform, to build a real estate empire that will bring in annual income.
How Much You Can Make
If you can afford the minimum investment — which is usually $25,000 — you can make big returns. Groundfloor boasts 10% returns for individual investors and CrowdStreet's is even higher with 25.5% total average annual returns across all fully realized deals.
RealCrowd offers a breakdown of average annual income on a $1 million investment based on the property type: $78,000 for a suburban office, $72,000 for a retail space, $59,000 for a downtown office and $58,000 for a multifamily unit.
Buy Rental Properties
REITs and real estate crowdfunding allow you to be a part-owner of a property or properties. But to reap the full financial benefits of real estate investing, it's ideal to buy your own properties. Purchasing an apartment building or office space is out of budget for most people, but buying single-family houses or condos that you can rent out to others might be within your financial reach.
How To Do It
Financial expert Chris Hogan outlined six steps to investing in real estate as a rental property:
Pay in cash. When you pay in cash, you save on interest, don't have to worry about foreclosure and can keep 100% of the money you make from rental income.
Don't invest more than 5% of your net worth in real estate. The real estate market is volatile, and keeping your investments diversified will help to minimize risk.
Buy property in your area. Even if you hire a property manager, it's ideal to be able to check on the property regularly yourself to assess anything that needs repairs or upgrades.
Be financially prepared. There can be gaps between renters — sometimes for months — so you should not depend on rental income to make ends meet. You should also have the financial cushion to pay for upkeep and repairs.
Start small. Hogan recommended renting out a spare bedroom or guesthouse at your home to get an idea for what it's like to own a rental before buying any property.
Hire a real estate agent. A real estate agent can help you find the best areas to buy a rental property, flag any potential hurdles and help you get a good deal.
Once you've secured the property — or properties if you're building a rental empire — you can be pretty hands-off, aside from having to pay for the occasional repair. Hiring a property manager will cut into your profits, but it will make the process of maintaining your rental empire much easier.
How Much You Can Make
The amount you make will depend on several factors. Your net profit will be your revenue minus any expenses, and these can vary from property to property. Sources of revenue include the rental income and additional equity from an increase in property value. Expenses include financing (if you took out a mortgage), homeowner's association fees, property insurance, property taxes, maintenance and repairs.
If you took out a mortgage, you likely will not turn a profit right away. But investing in rental properties can certainly pay off over time.
Buy Self-Storage Units
You can profit off Americans' tendencies to be hoarders. As of 2015, there were 48,500 self-storage locations across the U.S. that generated $24 billion in revenue each year, according to Curbed.
How To Do It
Storage facilities are normally massive, so you might not be able to buy one outright, but you can invest in a self-storage REIT for a small amount of money. Prices for popular self-storage REITs range from about $5 for a share of Global Self Storage, Inc. to about $250 for a share of Public Storage.
If you make enough returns from investing in self-storage REITs, you might one day be able to buy a whole facility.
How Much You Can Make
It has been a strong year for self-storage REITs in 2019. The total return for 2018 for this category as a whole was 2.94%, but the year-to-date return for 2019 has been a whopping 32.01%, according to REIT.com. The reason self-storage is such a good investment is that it is basically recession-proof, Forbes reported.
Owning a self-storage facility or facilities is also a great way to make passive income if you can afford to buy the whole facility. The overhead costs are very low since they don't require the upkeep that other properties do, such as landscaping and maintenance. The average pretax profit margin for leasing mini-warehouses or self-storage units is 11%, Forbes reported.
Buy Vending Machines
The vending machine industry brought in $23.5 billion in 2018, marking a $1 billion increase from the previous year, according to Vending Market Watch. Vending machines can be located in a variety of places, including offices, retail sites, hospitals and schools, and sell items ranging from cold beverages to ice cream.
How To Do It
You can start a vending machine business for as low as $2,000 for the initial investment, according to Fundera. The first step is deciding what type of vending machine you'd like to buy — a food or drink machine, a bulk vending machine or a specialty vending machine.
Bulk vending machines, which sell items like gumballs, stickers or rubber balls, require the least amount of capital as well as the least amount of maintenance, so this is your best option if you want to be hands-off. Other types of vending machines need to be restocked more often, but if you don't want to lift a finger personally, you can hire someone to restock your machines.
Once you've figured out the type of machine you want, you will need to figure out a location and work out an agreement with the proprietor. Then, purchase your vending machine. You can purchase machines from manufacturers, wholesalers, secondary market retailers or online resellers. Find out if you need a loan or equipment financing before you buy.
The next step is to purchase inventory for your machines. Consider what your potential customers will want and be careful not to over-order. Once your machine is up and running, invest in a Vending Machine Management System that can record inventory and track revenue.
The regular tasks that come with owning a vending machine empire include collecting money, purchasing inventory and restocking machines. You can outsource these tasks to keep your role in the business hands-off. If you choose to invest in a bulk vending machine, these tasks typically only need to be performed every four to eight weeks, according to Fundera.
How Much You Can Make
How much a vending machine makes depends on its placement and product selection. According to Fundera, a no-frills, easy-to-maintain vending machine that's placed well, has a good product selection and is user-friendly can make $600 to $800 a month. The more vending machines you have in your vending machine empire, the more money you can make.
Buy ATMs
No one likes paying ATM fees. But you can turn those annoying fees into a profit by buying ATMs and placing them in businesses that prefer or require cash transactions.
How To Do It
Companies like ATM Money Machine sell ATMs that you can buy for as little as $2,099. Once you pay off the machine, all of the surcharge fees are yours to keep as profit. You choose how much to stock the machine with, so your initial stock could be as low as $500. However, the larger your stock, the less often you — or someone you hire — has to refill the machine.
A typical machine lasts seven to eight years, according to ATM Money Machine. In addition to buying and stocking the ATM, you will have to find a business to place it in and negotiate the business owner's commission.
How Much You Can Make
ATM Money Machine said its clients typically receive at least 300 transactions on their machines per month. If you charge a $2.95 transaction fee, which is the standard, you'll earn roughly $900 per month, minus whatever commission you owe to the business owner where your machine is placed. The more machines you have in your empire, the more money you can make.
Buy Billboards
Whether you live in a small town or big city, you're bound to pass by a billboard or two (or more) in your everyday life. When you're the owner of that billboard, advertisers pay you to get their message in front of potential customers.
How To Do It
Buying a billboard can have a high upfront cost — the cost will depend on the size of the billboard and where the billboard is located. An indoor shopping mall display billboard in Chicago is selling for $34,900 on OutdoorBillboard.com, and a digital billboard in Atlanta is selling for $1.5 million for a 15-year lease.
How Much You Can Make
The amount of money you make will depend on where the billboard is located, as advertisers will pay more for premium placements. Costs for a physical billboard are $250 per month on average in rural areas, according to Fit Small Business. In small to midsize cities, the costs are $1,500-$4,000. In larger markets, you're looking at $14,000 or more.
Digital billboards can cost over $15,000, depending on the location. The more billboards you have in your empire, the more passive income you can bring in from them.
Buy Affiliate Sites
Affiliate sites refer customers to brands, while the site owner gets a commission for referring these customers. Comparison price sites, like Kayak, are a great example of this. If you buy a site that is already successful, you can be pretty hands-off and just watch the commission checks roll in.
How To Do It
Companies like BrandBuilders create turnkey affiliate sites that you can purchase for around $1,400. That cost includes the domain name, 12 months of web hosting, keyword research, homepage and logo design, and 10,000 words of content. The company also sells premade sites that you can purchase with a smaller deposit. To build an empire, you can buy multiple sites.
How Much You Can Make
The premade sites advertised on BrandBuilders show estimated earnings that range from $1,300 to $3,100 a month. In general, the profitability of an affiliate marketing website is based on quality content, strong SEO, differentiation from other existing sites, a profitable niche and diversified income sources, according to Entrepreneur.
Earn Money From Display Ads
Affiliate marketing isn't the only way to earn money from websites — you can also earn money from display ads that run on a website. In order for this to be profitable, it's important for it to be a website with a lot of users, so it's best to purchase an already established site.
How To Do It
You can find sites that are for sale through platforms like Flippa, which shows the price to buy an established website plus the estimated profit you could earn per month from ads on the site. The costs to buy established websites vary from a few thousand to six figures. To build an empire, buy up multiple websites and watch the ad money pour in.
How Much You Can Make
The amount you can earn depends on the number of visitors to the website and its niche. Websites featuring investing, insurance or real estate, for example, tend to make more ad revenue than, say, websites featuring gardening, crafting or video games, according to Medium. That's because financial products usually command more money than hobby-based products.
You typically get paid per 1,000 impressions. If your website caters to a lower-paying niche, you might make $3 to $10 per 1,000 visitors. In a high-paying niche, you might make $25 to $40 per 1,000 visitors, Medium reported.
More From GOBankingRates
About the Author