'Minority Mindset' Founder Jaspreet Singh Bought Property For $8k To Invest–Here's How You Can Too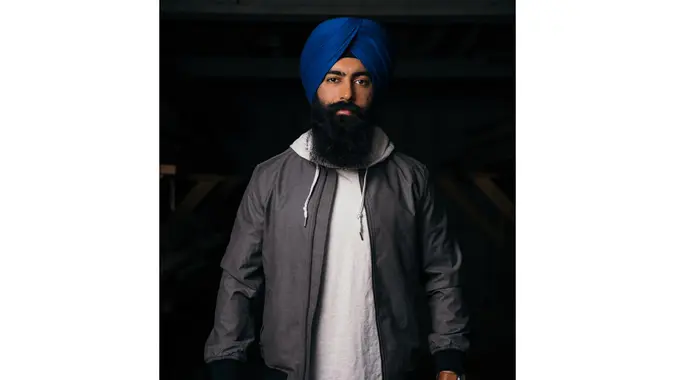 Jaspreet Singh spoke with GOBankingRates about his journey as founder of the financial media company Minority Mindset. The attorney, entrepreneur and avid YouTuber with more than a million subscribers is an expert on all things related to money. Singh worked hard to get where he is and endeavors to help people earn money, save money and make their money work for them.
I had the pleasure of speaking with him for my second episode on the Live Richer Podcast. Here are some highlights of part one of a fascinating two-part interview series.
Listen: Live Richer Podcast, Episode 2: Jaspreet Singh
gest Budgeting Mistakes You're Making
Singh spoke candidly about his early life. Growing up in an Indian immigrant family, he watched his parents work multiple jobs while instilling the value of hard work into their kids.
"When you come from that type of background, you want your kids to become successful. And you know, our parents didn't grow up with any sort of financial education. So in their minds successful meant you must study hard in school, get good grades, and get a good job. Because if you get a good job and make a bigger salary…you'll be able to save a whole bunch of money," Singh said.
However, Singh, who had had a variety of jobs for most of his life, saw how hard he and his parents were working and knew there had to be a better way to handle finances. He did not necessarily follow his planned trajectory into a career in medicine; however, being an entrepreneur was not considered to be part of the plan.  
By the age of 17, he created a successful party business for colleges.  It was from this that he first got a taste of money management and bought his first property for $8,000 a couple of years later.  He got a taste for real estate and started a real estate business.  
He continues to speak about his journey to becoming wealthy and how he decided to make YouTube his primary public platform through his business Minority Mindset.
Singh explains how the majority of people will have $200 and spend it on a new pair of shoes, while the minority will take that $200 and turn it into $2,000.  Don't you want to learn how to do that?
"I invest my money in five places. I invest money in real estate, stocks, businesses, cryptocurrency and commodities like physical gold. I invest in real estate because it provides consistent and predictable cash flow. And it also provides legal tax breaks," he said.
Singh explains how you can do this too.  Listen to Jaspreet Singh's full interview on the Live Richer Podcast now. 
More From GOBankingRates