Banks Versus Credit Unions: Where's the Best Place to Get Your Houston Auto Loan?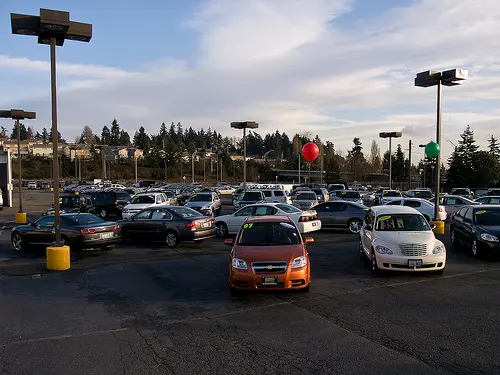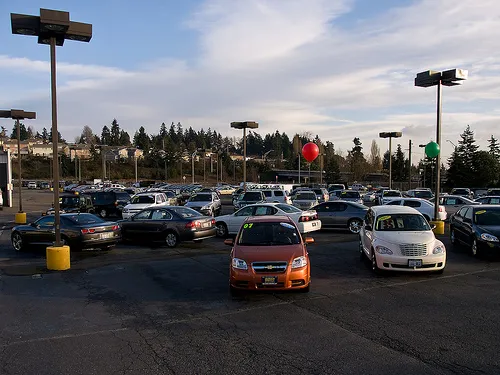 Finding the right Houston auto loan rates to fit your budget can be a daunting task, especially when you have various national banks, credit unions and local banks to choose from.
We examined the numerous advantages and disadvantages of taking out Houston auto loans with various financial institutions and discovered who offers the best auto loan rates in Houston.
Credit Unions Aren't In It for Profits
As a not-for-profit financial collective, members of credit unions are considered part-owners when they join. Therefore, rather than operate with the goal of providing profits for shareholders, credit unions make their members their top priority.
Any profits credit unions receive that don't go toward overhead and administrative costs are returned to members in the form of high interest rates for deposit accounts and low rates for loans.
That's why credit unions tend to offer the lowest auto loan rates in Houston for car shoppers, and might be your best choice when it comes to Houston auto loans.
The lowest auto loan rates in Houston for both used and new cars are currently available from Pentagon Federal Credit Union. You can get a five-year new auto loan at a rate of 1.74% APR, as well as four-year Houston auto loans at an even lower rate of 0.74% APR.
Compared to the national average of 4.44% APR for new auto loans and 4.83% APR for used auto loans, you will receive an incredible deal on auto loan rates in Houston from this institution.
National Banks Offer Competitive Houston Auto Loan Rates
Bank of America.

National banks generally have a larger share of customers than smaller community banks thanks to the large number of locations and money available for loans. National banks can afford to offer competitive auto loan rates in Houston due to large popularity and financial standing.

However, national banks tend to offer less in the way of customer service and charge more fees than other financial institutions.

Currently, Bank of America is offering one of the most competitive auto loan rates in Houston at 2.39% APR for a five-year new auto loan. Bank of America is also offering 2.44% APR with four-year Houston auto loans for used vehicles.
Community Banks Provide Convenient Partnerships With Local Car Dealers
One of the best things about shopping for Houston auto loans with community banks is the quality of personalized customer service you will receive. Community banks are also more likely to go the extra mile and provide customized financial services to fit your needs.
Since a local bank's primary focus is the community it serves, it's dedicated to the financial growth of the community. That's why many local banks create partnerships with local auto dealerships.
These partnerships usually pay off for local banking customers, who will receive discounts on certain vehicles or auto loans rates in Houston when they shop with a particular dealership.
Editorial Note: This content is not provided by Chase. Any opinions, analyses, reviews, ratings or recommendations expressed in this article are those of the author alone and have not been reviewed, approved or otherwise endorsed by Chase.