13 States With The Highest APRs For Used Cars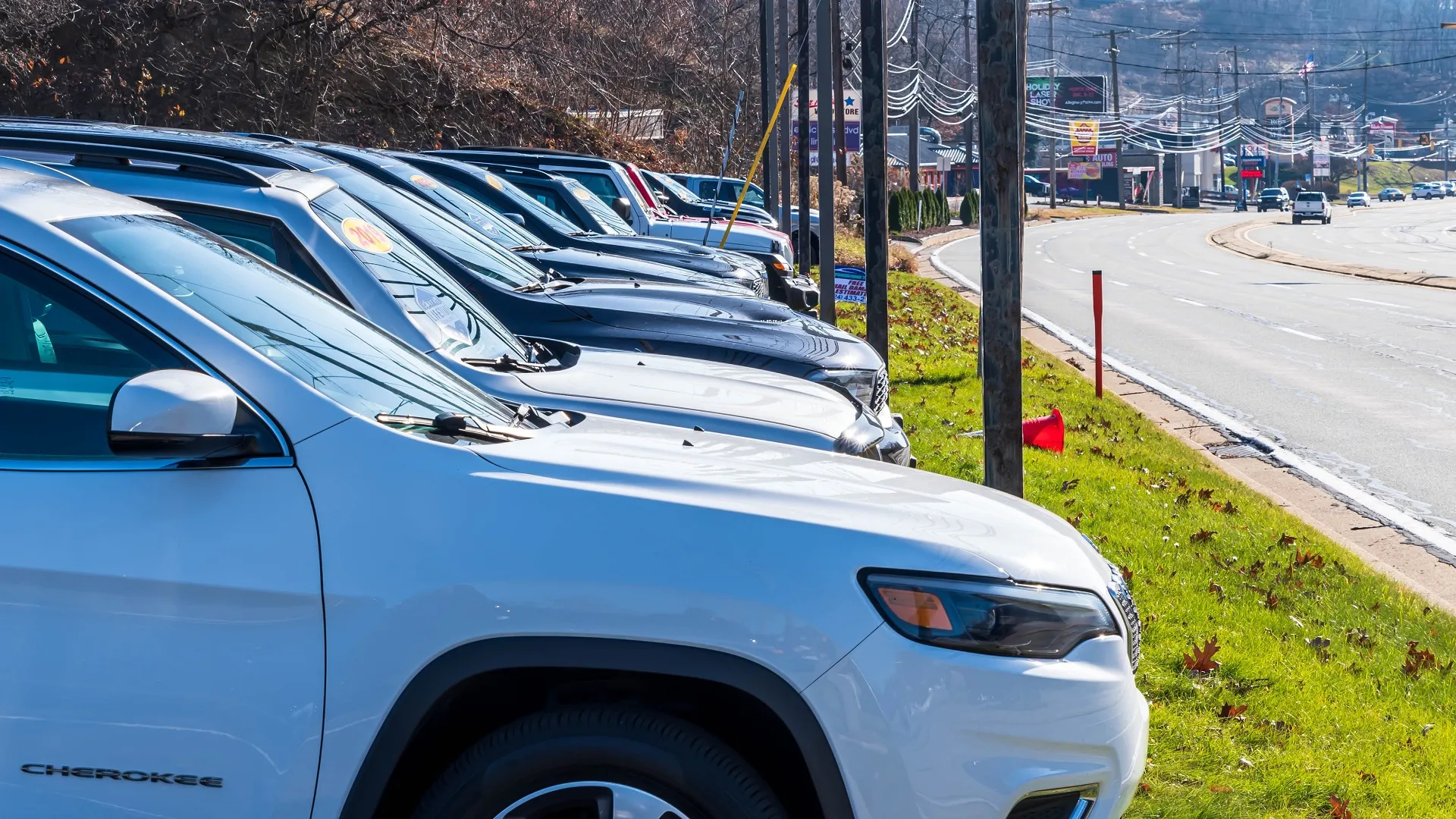 With the cost of buying and financing new vehicles at historic highs, the used car market is feeling the brunt of the new car shortage America has tolerated over the past three years, as are prospective buyers, who are now getting priced out of both the new and secondary car markets.
According to the automotive experts at Edmunds, the average annual percentage rates (APRs) for both new and used cars rose in the second quarter of the year. The used market, in particular, has remained hot amid inventory difficulties and high demand.
As CNBC points out, a good credit score should get you a lower APR regardless of where you live, suggesting that states struggling with the worst average credit scores will consequently have higher interest rates on used cars.
This is generally true. According to Business Insider, eight of the 13 states with the highest APRs for used cars rank in the top 10 states with the lowest average FICO credit score. However, credit scores have steadily increased over the years. The average resident in all states should have sufficient credit to finance a used car. It's sky-high APRs that are the biggest problem.
According to Edmunds, the following states had average auto loan rates of over 12% for used vehicles (including SUVs, trucks, electric cars and sedans) in September, including Mississippi, which led the country with a whopping 14.5% average car loan rate. Check out the interactive map to see how your state measures up here.
13. Oklahoma — 12.10%
SUVs: 12.32%
Trucks: 10.43%
Electric Cars: 7.85%
Sedans: 13.92%
12. Texas — 12.23%
SUVs: 11.90%
Trucks: 11.69%
Electric Cars: 10.87%
Sedans: 13.47%
11. West Virginia — 12.37%
SUVs: 12.27%
Trucks: 10.94%
Electric Cars: 9.94%
Sedans: 14.37%
10. Hawaii — 12.47%
SUVs: 12.14%
Trucks: 11.57%
Electric Cars: N/A
Sedans: 13.60%
9. South Carolina — 12.62%
SUVs: 12.21%
Trucks: 11.39%
Electric Cars: 10.64%
Sedans: 14.51%
8. Ohio — 12.65%
SUVs: 12.38%
Trucks: 11.06%
Electric Cars: 14.53%
Sedans: 13.82%
7. New Mexico — 12.68%
SUVs: 11.91%
Trucks: 12.65%
Electric Cars: 7.79%
Sedans: 13.95%
6. Montana — 12.80%
SUVs: 12.19%
Trucks: 11.77%
Electric Cars: 10.91%
Sedans: 16.66%
5. Nevada — 12.89%
SUVs: 12.17%
Trucks: 11.22%
Electric Cars: 10.54%
Sedans: 14.24%
4. Georgia — 12.92%
SUVs: 12.26%
Trucks: 11.71%
Electric Cars: 9.85%
Sedans: 14.72%
3. Alaska — 13.00%
SUVs: 12.43%
Trucks: 11.15%
Electric Cars: 7.99%
Sedans: 17.24%
2. Alabama — 13.51%
SUVs: 12.70%
Trucks: 11.17%
Electric Cars: 9.65%
Sedans: 16.65%
1. Mississippi — 14.50%