How to Get a Discover Home Equity Loan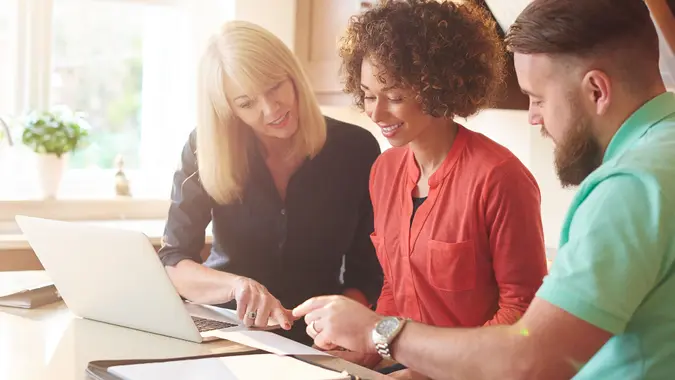 sturti / Getty Images
If you're paying high interest on your credit cards or you have a big expense coming up, taking out a home equity loan can be a smart way to get the money you need at an attractive rate. Discover offers home equity loans for any purpose. Here's what you need to know about Discover's loan option.
Discover Home Equity Loan Options
Discover offers many different loan choices: You can get a home equity loan for 10, 12, 15 or 20 years. The shorter the term of your loan, the less interest you will pay, so choose the shortest term possible, but be sure you'll be able to make the payments. Loans range from $35,000 to $150,000. The interest rate is fixed for the term of the loan but will range from 4.99% APR to 11.49% APR depending on your credit, other financial obligations, the amount of home equity, among other factors.
Related: 5 Best and Worst Ways to Leverage Your Home Equity
The Discover Home Equity Loan Application Process
Discover home loans don't have application, origination or appraisal fees. Also, there's no closing cost.
Here's how to get a Discover home equity loan:
Start your application online or by phone at 855-361-3435. You'll need some basic personal information including your name, address, marital status, citizenship and Social Security number. You'll also need to provide employment information such as your job title, the name and address of your employer and salary or other compensation details. Information on any other forms of income, such as alimony or child support (if you want those to be considered), as well as Social Security or pension benefits are also required. Remember to have on hand property details, including the type of home — for example, a single family or condo — its current value and the balance on your primary mortgage.
Get a quote from Discover Bank for your home equity loan. The amount awarded to you and the interest rate will depend on a number of factors, including home value, current mortgage balance and credit history. If you have bad credit, don't lose hope; it's possible to get a home equity loan even if your credit isn't stellar.
Send in the paperwork. You'll need to do this to substantiate the information you provided verbally. You'll likely be asked to show a copy of your driver's license or passport, a recent pay stub or W-2, tax returns and/or financial statements from any business you own. Discover will also ask for a current mortgage statement as well as your homeowner's insurance declarations page, including flood insurance if you have it.
Prepare for closing. If the Discover loans processors or underwriters have any questions or need additional information, they'll ask for further details.
Close on the home equity loan. Discover will send you the documents that need to be signed and returned. You'll have three days to change your mind about moving forward with the loan in accordance with consumer protection laws. After that time, the money from the loan will be available.
Related: Discover Checking Account Review
Deciding Whether to Get a Discover Home Equity Loan
You can use your home equity loan for nearly anything, but it's best directed towards things like home improvements, debt consolidation or paying for college. Home equity loans typically have better interest rates than personal loans because your home is collateral. This means that the lender can foreclose on the home if you don't make the payments, so keep your installments reasonable and always pay them on time.
Consider applying for a Discover home equity loan if you need money fast for a substantial payment or you just want to pay down some debt. But know that home equity loan rates vary, so it pays to shop around.
Up Next: 5 Best and Worst Ways to Leverage Your Home Equity
This content is not provided by the companies mentioned. Any opinions, analyses, reviews or recommendations expressed in this article are those of the author's alone and have not been reviewed, approved, or otherwise endorsed by Discover.