Dave Ramsey's 7 Tips for Quickly Paying Off a Mortgage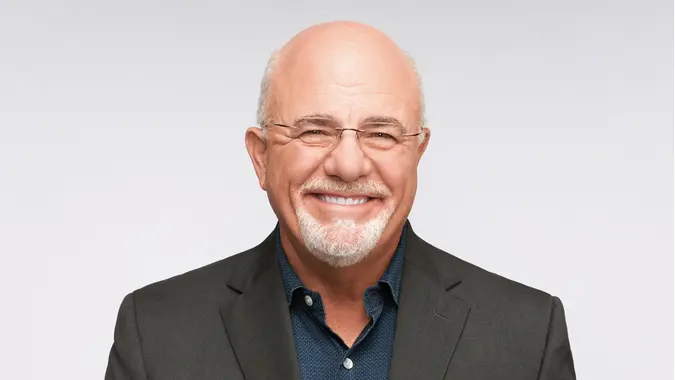 ©Dave Ramsey
The amount you have to finance through a mortgage loan and the long-term commitment you're making to real estate can be overwhelming.
Completing a mortgage payoff early could save you a bundle of money, not to mention years of not having a big payment hanging over your head each month, according to Dave Ramsey, financial guru, author and host of "The Dave Ramsey Show."
Here are Ramsey's tips for how to pay off your mortgage early.
1. Make an Extra House Payment Each Quarter
When you throw extra money at your monthly mortgage payment, more of each payment after that goes toward your principal balance. Plus, with each extra payment, you'll be closer to removing private mortgage insurance faster from your loan if you have it. Once your mortgage's principal balance is 80% of the original value of your home, you can request removal of your PMI.
Here's how extra payments would affect a $220,000, 30-year mortgage with a 4% interest rate:
Make one extra payment each quarter to shave 11 years and nearly $65,000 off your mortgage.
Divide your payment by 12 and add that amount to each monthly payment, or pay half of your payment every two weeks. This bi-weekly payment schedule adds up to one extra payment each year, saving you $24,000 and four years off your mortgage.
When you can't afford that extra payment, just round up your payments so you're paying at least a few extra dollars each month, and increase your payment when you get a raise or bonus. That little bit extra will save you from paying more interest than you have to.
2. Bring Your Lunch to Work
Bringing a brown-bag lunch to work every day isn't exactly glamorous, but it will save you money you can put toward paying down your mortgage — to the tune of $1,200 a year — and, using the same example mortgage as before, enable you to pay it off three years early, according to Ramsey. You'll also save more than $28,000 in interest.
Another way you can put more money toward your mortgage, according to Ramsey, is to remove your daily coffee shop stop — which can really add up. Add that $90 per month you spend on Starbucks to your mortgage payments, and you'll save $25,000 in interest and reduce your loan by four years. 
3. Refinance — or Pretend You Did
Low-interest rates might make it tempting to stretch out your payments over the course of the entire loan. The Dave Ramsey mortgage plan encourages homeowners to aggressively pay off their mortgages early, however.
One recommendation Ramsey makes is to convert your 30-year mortgage into a fixed-rate, 15-year home loan. Not only will you pay off a 15-year mortgage in half the time, but you'll also pay much less in interest.
Once you get into that 15-year-mortgage, increase your payments, if possible, to pay it off in, say, 10 years. Or, if refinancing your 30-year mortgage isn't feasible, pay toward your mortgage like it's a 15-year mortgage. Either way, you'll have more money each month even sooner to invest for retirement, save for college or put toward some other goal.
4. Downsize Your Home
Consider selling your home before paying it off — if you have enough equity in it — and using your profits to buy a smaller, less expensive one. You might be able to pay cash for a new house, and even if you do need to get a mortgage, it will likely be small — and a smaller balance means you can pay it off sooner. In any event, you'll have successfully reduced your debt.
Ramsey doesn't recommend that house hunters seek VA loans, which are backed by the Department of Veterans Affairs. They're usually more expensive than conventional loans, according to Ramsey. The only advantage of the VA house loan is that you don't need a down payment, which Ramsey considers a trap.
5. Don't Bite Off More Than You Can Chew
Being financially ready to take on the cost of homeownership is paramount. Ramsey recommends that you be able to answer all of these six questions with a "yes" before committing to a mortgage — otherwise, you should wait to purchase a home:
Am I free of debt with three to six months of living expenses saved?
Can I make a 10% to 20% down payment?
Will I be able to pay the closing costs and moving expenses with cash?
Is the house payment no more than 25% of my net salary?
Can I afford to choose a 15-year, fixed-rate mortgage?
Can I afford to pay the utility and maintenance costs as long as I own the home?
6. Consult a Pro to Find the Right Home
Finding a home on your own takes time and energy.  Instead, you choose to rely on the expertise of real estate professionals who can help you find the perfect home and negotiate the price on your behalf, so you can be confident you're getting the best deal possible.
Ramsey's nationwide Endorsed Local Provider network can help you find a local real estate professional you can trust. The ELPs in the network promise to help you save time and money, so you won't have to worry about being pressured into buying a home that doesn't fit your budget.
7. Maximize Your Down Payment  
Although Ramsey is an advocate of buying a home with 100% down, not everyone can wait to gather the total amount they need before purchasing a home. The key is to put down a minimum of 10% or as much as you can to reduce the amount you'll need to finance.
Put down 20% and save even more money. When you take out a conventional loan and opt for a down payment of at least 20%, you can avoid having to pay PMI. PMI usually costs between 0.5% and 1% of the mortgage loan amount each year — which equals money you could be adding to your mortgage payment.
More From GOBankingRates
Cynthia Measom contributed to the reporting for this article.