Housing Market 2023: Expert Explains How Change in Credit Reporting Could Negatively Impact Mortgage Applications for Millions of Americans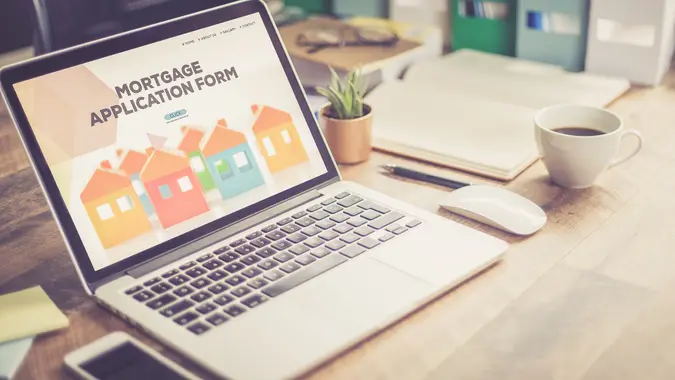 cnythzl / Getty Images/iStockphoto
A proposed change in credit reporting could affect many Americans during the mortgage application process and have damaging financial consequences for them.
Indeed, the Federal Housing Finance Agency's (FHFA) proposed a change to utilize two instead of three credit reports during the mortgage application process for loans sold to the for loans sold to the government-sponsored enterprises (GSEs) — Fannie Mae, Freddie Mac, and the Federal Home Loan Banks (FHLBs).
The modification could be extremely detrimental to would-be homeowners, according to an Oct. 16 TransUnion analysis.
Joe Mellman, senior vice president and mortgage business Leader at TransUnion, explained that the current system uses a  so-called "tri-merge," where a consumer's credit report is used from each of the three national credit bureaus: TransUnion, Equifax and Experian.
The three national credit bureaus can have different information about consumers, as not all financial institutions report to all bureaus, he said, so a tri-merge ensures that all information about a consumer is considered when they apply for a mortgage. 
In turn, the proposed change to move to a "bi-merge" — looking at only two of the three available credit reports for a consumer — means that consumers who are unlucky and don't have their "best bureau" data considered may not qualify for a mortgage when they normally (with a tri-merge) would have qualified, explained Mellman.
"It also means consumers could have to pay thousands of dollars for a higher interest rate than they would have qualified for if all their information was considered," he said.
Asked about when the change is set to be implemented, Mellman said that as of now, the FHFA has announced a pause on bi-merge implementation to engage the industry on the best approaches to go about it.
According to the TransUnion analysis, 600,000 new mortgage borrowers per year could end up paying more in interest under the bi-merge than they would have if all the tri-merge information were used- and this could cost consumers $6,600 in additional interest over the life of the mortgages.
As Mellman explained, the interest rate a consumer pays for a conventional loan is partly determined by your credit score. Higher credit scores mean lower risk and those consumers get lower interest rates; lower credit scores mean higher risk and those consumers get higher interest rates.
"Our analysis shows that 600,000 mortgages per year will shift from a lower interest rate to a higher interest rate because their "best" information was on the credit report that was excluded under a bi-merge, which will happen on average one in three times," he said.
Who Would it Impact the Most?
In terms of who the change would affect the most, Mellman said that unfortunately, it seems like it will be the most vulnerable consumers.
"Credit scores between bureaus vary more as you go down in credit quality. This means that established consumers with a high credit score will have less variation in their credit scores and are less likely to be impacted in qualifying for a mortgage," he said.
On the other hand,  first-time homebuyers, younger consumers, low-to-moderate income consumers, and Black and Hispanic consumers are over-represented in the mortgage qualifying score ranges, so they are disproportionately likely to suffer negative consequences from the shift to a bi-merge and using less data to underwrite mortgages, he said.
Two million consumers could become ineligible for government-sponsored GSE mortgages
According to the TransUnion analysis, this would be due to gaps that can exist among lenders when it comes to reporting.
"Our analysis of the entire consumer database shows that that will result in 2 million consumers who currently qualify under an existing tri-merge (where all their information is considered), falling below a qualifying score," said Mellman.
He added that this is only for GSEs mortgages because at the moment only Fannie and Freddie are considering the move to a bi-merge. 
"FHA [Federal Housing Administration], VA [Veterans Affairs] and USDA [U.S. Department of Agriculture] have not made announcements on what they will do," he said. "If they follow suit, there will be even more consumers at risk of not qualifying for mortgages they would have qualified for if all the information was used."
More From GOBankingRates