How to Make a Bank of America Mortgage Payment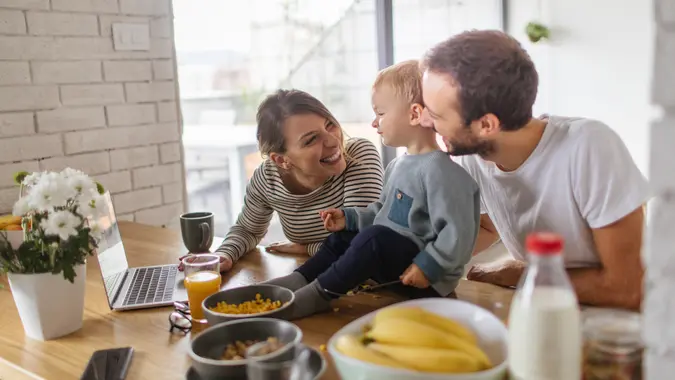 AleksandarNakic / Getty Images
Bank of America offers customers a wide range of mortgage options, including fixed-rate and adjustable-rate mortgages, as well as FHA and VA loans, jumbo loans and the company's own Affordable Loan Solution mortgage, which allows for a down payment as low as 3 percent. Once a Bank of America loan specialist assists you in getting the best deal, you'll need to make arrangements to pay your monthly mortgage bill — which can be done online, through the mail or over the phone.
How to Make a Bank of America Mortgage Payment Online
There are two ways to make your payment online, both of which can be completed in a matter of minutes.
Log in to your Bank of America account and select either the "Bill Pay" or "Transfers" tab. Choose to make a one-time payment or set up automatic payments so that you never have to worry about your payment being late.
Use the MortgagePay feature if you don't currently have a Bank of America account. You can easily enroll in online banking and start making payments by clicking on the "Accounts Overview" page and then selecting "Mortgage." Next, go to "Pay Now" from the "Account Details" page. Fill in the required information to make your online payment.
Read This: 5 Ways To Avoid Bank of America's Monthly Maintenance Fees
How to Make a Bank of America Mortgage Payment Over the Phone
Another option is to call the Bank of America mortgage payment phone number at 800-669-6607 and follow the automated prompts to make a payment using your checking account. While the system is automated 24-hours per day, you can talk to a customer service representative for assistance using the Bank of America mortgage phone number every Monday through Friday between the hours of 8 a.m. and 9 p.m. EST.
Related: Here's Your Bank of America Routing Number
How to Make a Bank of America Mortgage Payment by Mail
Unless you've opted to go paperless, Bank of America will send you a statement with the payment address on it. Simply write a check and mail it to Bank of America along with the payment coupon found at the bottom of the statement. If you lose your statement, you can print one from your Bank of America online account.
Depending on your location, you might need to mail your payment to this address:
Bank of America Mortgage Department

PO Box 650070

Dallas, TX 75265
Or if you live in another part of the country, this could be your mailing address for your Bank of America Mortgage Payment:
Bank of America Mortgage Department

PO Box 15222

Wilmington, DE 19886
Contact a Bank of America customer service representative to find out which address is the one you should use.
What to Do If Your Bank of America Mortgage Payment Is Late
According to Bank of America mortgage customer service, each account has their own payment due date. It is important to read your statement to see when your payment is due, when it is considered late and what your late fees are going to be if the payment doesn't arrive on time.
Customers who find it difficult to keep up with their mortgage payments on a regular basis might qualify for one of Bank of America's loan assistance solutions. To learn more about these programs, or if you have any additional questions, use Bank of America's store locator to find the branch nearest you and make an appointment to speak with a loan specialist.
More From GOBankingRates
We make money easy. Get weekly email updates, including expert advice to help you Live Richer™.
Editorial Note: This content is not provided by any entity covered in this article. Any opinions, analyses, reviews, ratings or recommendations expressed in this article are those of the author alone and have not been reviewed, approved or otherwise endorsed by any entity named in this article.