How to Make a Rocket Mortgage Payment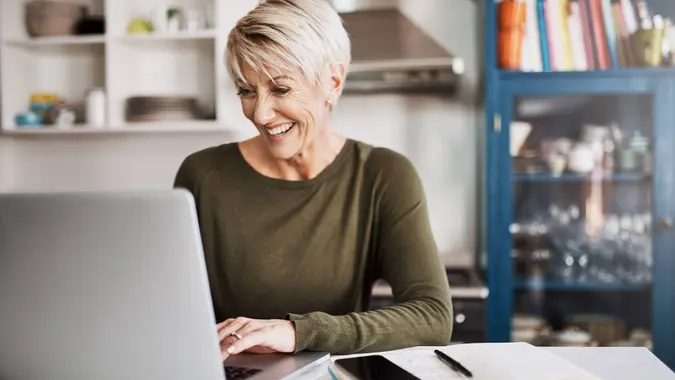 shapecharge / Getty Images
Rocket Mortgage is an online division of Quicken Loans, offering mortgages online and via an app. Unlike many other mortgage lenders, you can send your financial information online with Rocket Mortgage, with approvals in as little as 90 seconds. Getting a mortgage through Rocket Mortgage can be relatively painless, but then you have to make your payments. Fortunately, Rocket Mortgage offers a variety of ways that you can pay, making the process as easy as possible.
Here's a look at how you can pay your Rocket Mortgage, along with money-saving tips for saving on your mortgage.
Making a Rocket Mortgage Payment
You can make a Rocket mortgage payment in one of three ways: on the website, on the app or over the phone. Keep reading for details on how to make a payment each way. 
Rocket Mortgage Online Payments
To make your mortgage payment on the website, you'll need the Rocket Mortgage login for your Rocket account. Once in the account, you can set up a direct debit from your bank to Rocket Mortgage. This method is more advisable than setting up an automatic bill pay directly with your bank because your mortgage payment might change over time. The amount you owe for taxes or insurance might vary from year to year, and if you have an adjustable-rate mortgage, your payment might rise or fall with interest rates. Setting up your payment directly with Rocket Mortgage can ensure that you don't overpay or underpay your mortgage at any time.
Read: Rocket Mortgage Review — Options to Customize Your Loan
Rocket  Mortgage Mobile Payments
Making a Rocket Mortgage payment on the app is essentially the same process as paying on the web, just via a mobile interface. Rocket Mortgage offers both an iOS and an Android app. You can make payments by logging into the Rocket Mortgage app with your username and password. You can even use the app on your smartwatch to manage your account, including finding out the due date and amount of your next payment, sending your monthly payment or setting up notifications to be reminded of upcoming payments.
Click to see mortgage questions to ask your lender.
Rocket Mortgage Phone Payments
Even though Rocket Mortgage has a lot of online capabilities, you can still make a payment via a phone call. Initially, when you call Rocket Mortgage at 800-646-2133, you'll be connected to the company's interactive voice system. You can make an automated phone payment with your loan number, bank account number and bank routing number. If you have any trouble, you can be connected with a Client Relations representative. 
Money-Saving Mortgage Strategy
If you pay half your monthly mortgage payment biweekly rather than monthly, with your additional payments going toward your principal balance, you can ultimately save money on interest. Although making a half-payment every two weeks rather than once per month might seem like the same thing, it isn't. Since there are 52 weeks in a year, paying biweekly will result in 26 half-payments or the equivalent of 13 full monthly payments. Essentially, you'll be making one extra payment per year. Over time, your principal will go down faster, and you'll end up paying less in interest. You can apply this strategy to your Rocket Mortgage or any type of loan you're repaying.
Click through to read more about how one person paid off their mortgage with a credit card.
More Mortgage Payments
We make money easy. Get weekly email updates, including expert advice to help you Live Richer™.