Routing Numbers: What They Are and How To Find Them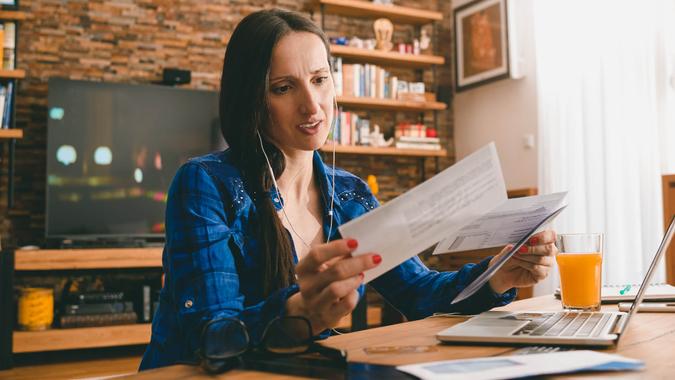 EXTREME-PHOTOGRAPHER / Getty Images
Routing numbers are used by banks to identify each other during financial transactions. The American Bankers Association routing number, or ABA routing number, uses a nine-digit code to identify U.S. federal- or state-chartered banks. This system was adopted for use in the United States in 1910.
You'll need your bank's routing number to successfully receive and send funds, such as when setting up direct deposit or automatic payments. Routing numbers are no secret, and you can easily locate the one for your bank.
Keep reading to find out more about bank routing numbers and their importance in financial transactions.
What Is a Bank Routing Number For?
A bank routing number is a unique number assigned to a specific financial institution for the accurate sending of payments and receipt of collections. These codes are essential because they help the U.S. banking system "clear" your financial transaction by matching up the correct financial transactions to the appropriate financial institution.
Earn Perks With A New Checking Account
A second number, your account number, is required in addition to the bank routing number. It locates your exact bank account or checking account.
How Are Bank Routing Numbers Used?
American banks and credit unions use ABA routing numbers for the following types of transactions:
Ordering checks online
Opening a direct deposit
Processing checks
Initiating wire transfers or ACH payments
Handling collections
Preauthorizing drafts
Receiving or transferring payment to the IRS
Depositing income, such as Social Security
Setting up recurring automatic payments
Difference Between a Routing Number, Account Number and Check Number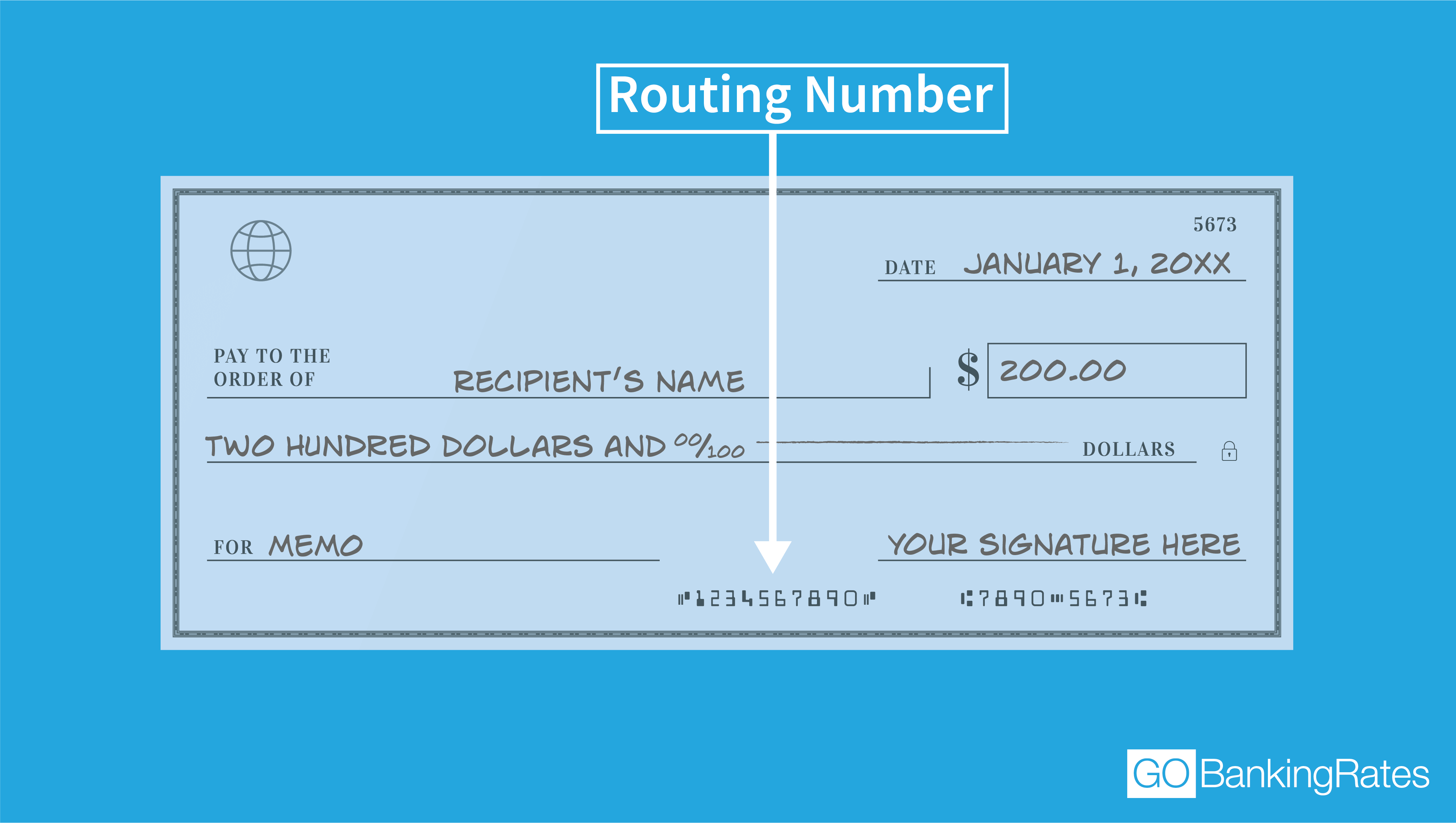 Even though your bank routing number, account number and check number play different roles in banking transactions, all serve a similar purpose. Each one directs the money to where it is supposed to go.
The bottom line of any kind of check — personal or business — is preprinted with a sequence of numbers and symbols below the memo and signature lines. This sequence is not selected at random, however. Instead, it contains the following important information, which the bank uses to process the check:
Routing number: The first nine-digit number in the sequence, starting from the left, is the routing number. Its purpose is to match the financial transaction with the appropriate financial institution. Some banks only have one routing number, while other large banks have bank routing numbers by state.
Account number: The next string of numbers is the account number. This number is used to identify the account that goes along with the check being issued. While the routing number recognizes the financial institution, the account number identifies a specific bank account. In this case, account numbers are unique to the individual.
Check number: The last string of numbers is the check number. It is used to determine which checks have been processed by the bank. The check number is also located at the top-right corner of the check.
Earn Perks With A New Checking Account
Protecting Your Bank Information
Like any financial information that belongs to you, it's important to protect your banking account information against fraudulent activity. Here's how you can safeguard your bank routing number and bank information:
Confirm the routing number of the other institution. Before initiating a transfer, verify the bank routing numbers to ensure the funds will go to the respective institution. An incorrect routing number provided by a scammer means your money will go where it's not supposed to. Incorrect routing numbers can also lead to delayed processing or even fees.
Use two-step authentication. You should set this up for your online banking account. A two-step verification process involves your initial password, plus a separate code your bank sends you via text or email. Using this extra authentication requirement helps protect against illicit transfers not done in your name.
Update your password. Regularly changing your password makes it more difficult for someone to break into your account.
Sign up for alerts. Banks are more than happy to alert you of suspicious activity going on in your account via phone, email or text.
Difference Between Routing Numbers, SWIFT Codes and IBANs
An ABA routing number is important for identifying financial institutions that are located in the U.S. While this is not a number you would typically use every day, it is important to know if you have to transfer large sums of money via ACH or wire transfer.
When you want to transfer money from your domestic bank to one across borders or overseas, you'll need to use a different type of code. Here are some other codes you should be aware of when transferring money internationally:
SWIFT codes: Society for Worldwide Interbank Financial Telecommunication codes, or SWIFT codes, are unique identifiers containing eight or 11 characters that let banks recognize each other during most foreign transactions.
IBANs: Some countries in Europe, the Middle East and the Caribbean use International Bank Account Numbers for international money transfers. These codes can contain up to 34 characters and serve to identify a specific bank account and financial institution.
Earn Perks With A New Checking Account
Why You Need To Know Your Bank Routing Number
It is important to know your bank routing number because it's unique to your bank's location and will help get your money where it needs to go.
Keep in Mind

Note that larger banks may have more than one bank routing number to signify various bank locations or even different types of financial transactions, whereas online banks might have just one routing number because they do not have multiple bank branches. If your bank has more than one routing number, confirm that you have the right one before using it.
Where Can You Find Your Routing Number?
As previously mentioned, routing numbers are prominently placed on checks in a number sequence starting from the bottom left of the check. If you don't have any checks handy, here are a few other easy ways to find your bank's routing number:
Look on your bank's website.
Launch a Google search using the bank's name and "routing number" as the keyword.
Log in to your personal bank account via desktop or mobile app. For example, if you bank with Chase, Wells Fargo or Bank of America, you can log in to your account from your institution's homepage to find your bank's routing number.
Use the ABA's Routing Number Lookup tool.
Contact your bank directly via online assistance or by visiting a branch in person.
Sean Dennison and Deb Katula contributed to the reporting for this article.
This article has been updated with additional reporting since its original publication.
Our in-house research team and on-site financial experts work together to create content that's accurate, impartial, and up to date. We fact-check every single statistic, quote and fact using trusted primary resources to make sure the information we provide is correct. You can learn more about GOBankingRates' processes and standards in our editorial policy.