Here's Your Citibank Routing Number
Look here to find your Citibank routing number.
Your Citibank routing number might come in handy when you're signing up for direct deposit or sending cash to family and friends. Use the chart below to instantly find your routing number.
Citibank Routing Numbers by State
Citibank Routing Numbers
Region
Routing Number
Northern California — including San Francisco and Central California
321171184
Southern California — including Los Angeles and San Diego
322271724
Connecticut
221172610
Florida
266086554
Illinois
271070801
Maryland
052002166
Massachusetts
221172610
Nevada
122401710
New Jersey
021272655
New York
021000089
Pennsylvania
021272655
Texas
113193532
Virginia and Washington, D.C.
254070116
If you don't see your region listed or aren't sure where you opened your account, call Citibank at 800-374-9700 for assistance.
What Is a Routing Number?
The routing number — also known as the ABA or check routing number — was created by the American Bankers Association in 1910 as a way to process paper checks. Over the last century, it evolved to give banks and credit unions the ability to send and receive funds to and from other financial institutions.
Sponsors of
How To Find Your Routing Number on a Check
Routing numbers typically appear in the lower left-hand corner of a check. See the graphic below that will show you where to find your Citibank routing number right in your checkbook.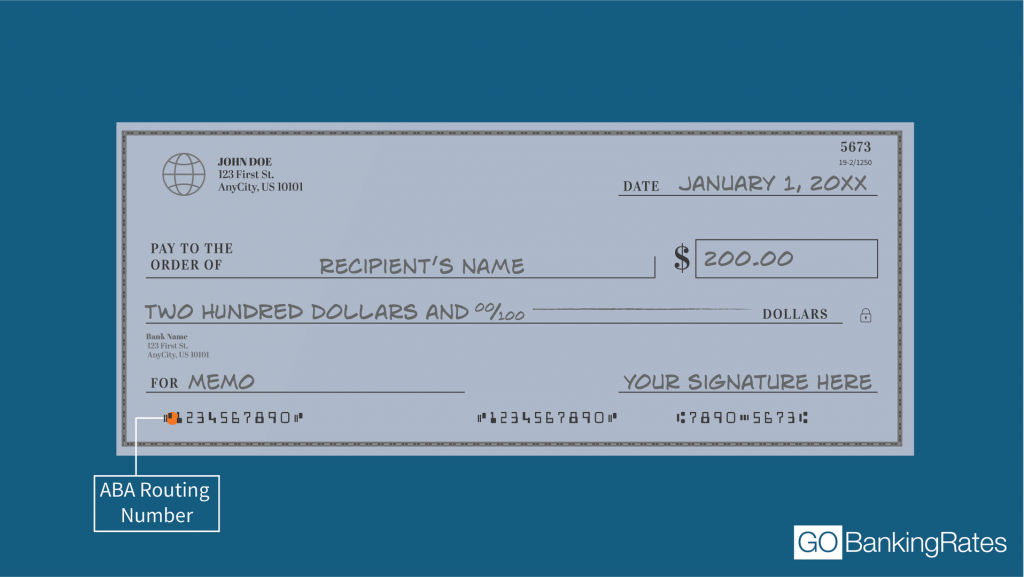 Learn: How To Write a Check in 6 Easy Steps
Banks Can Have Multiple Routing Numbers
Banks aren't tied to having just one routing number. Much like how big banks have different addresses for their branches across the nation, they often feature different routing numbers, too, to ensure accuracy in locating funds. A bank typically features a primary routing number, which is assigned based on where its main office is located. As it adds locations, the bank might become eligible to receive more numbers.
Getting the Routing Number for International Wire Transfers
Sending cash across borders comes with a different set of rules. If you're sending an international wire transfer, you'll need to know the following:
Sponsors of
The beneficiary's full name
The name and location of the beneficiary's bank
The beneficiary's account number
The BIC or SWIFT code aka Society for Worldwide Interbank Financial Telecommunication code
The CHIPS UID aka

Clearing House Interbank Payments System Universal Identifier



What They Are and How To Find Them: Demystifying SWIFT Codes
You'll Need Your Routing Number
Your routing number — sometimes called an ABA — is an extremely useful piece of information when it comes to your banking life. Your Citibank routing number appears on your checks, or you can get it by contacting your bank directly.
Be sure to verify the routing number before you send your cash. If it's off by even one digit, your money could go somewhere else.
Up Next: Bank Statements 101 — How To Get One and How To Read It
More on Citibank
Sponsors of
More Routing Numbers
Erika Giovanetti contributed to the reporting of this article.