Here's Your Woodforest Routing Number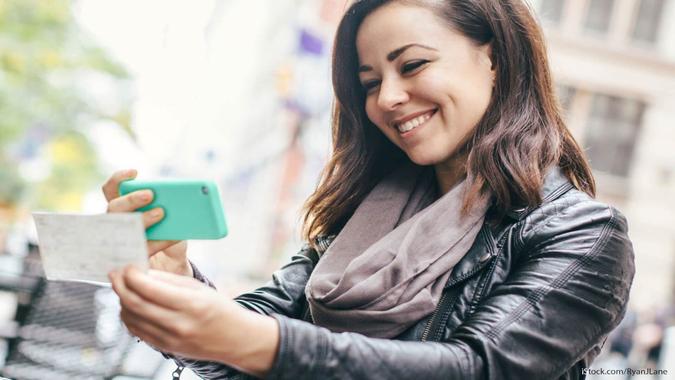 It's important to know your Woodforest National Bank routing number if you want to sign up for automatic deposits, make a payroll payment or send a wire transfer. You'll need to know the routing number if you are a Woodforest customer, or if you want to transfer money to a Woodforest account.
Woodforest Routing Numbers by State
Woodforest National Bank Routing Numbers
State
ABA Routing Number
Alabama

314972853

Florida

314972853

Georgia

314972853

Illinois — 

Adams, Alexander, Bond, Brown, Calhoun, Clay, Clinton, Crawford, Edwards, Effingham, Fayette, Franklin, Gallatin, Greene, Hamilton, Hardin, Jackson, Jasper, Jefferson, Jersey, Johnson, Lawrence, Macoupin, Madison, Marion, Massac, Monroe, Montgomery, Morgan, Perry, Pike, Pope, Pulaski, Randolph, Richland, Saline, Scott, St. Clair, Union, Wabash, Washington, Wayne, White and Williamson Counties

081226829

Illinois — All other counties

071926809

Indiana — 

Clark, Crawford, Daviess, Dubois, Floyd, Gibson, Greene, Harrison, Jackson, Jefferson, Knox, Lawrence, Martin, Orange, Perry, Pike, Posey, Scott, Spencer, Sullivan, Switzerland, Vanderburgh, Warrick and Washington Counties

081226829

Indiana — All other counties

071926809

Kentucky

314972853

Louisiana

314972853

Maryland

053112592

Mississippi

314972853

New York

314972853

North Carolina

053112592

Ohio

044115809

Pennsylvania — 

Allegheny, Armstrong, Beaver, Butler, Clarion, Crawford, Erie, Fayette, Forest, Greene, Indiana, Jefferson, Lawrence, Mercer, Somerset, Venango, Warren, Washington and Westmoreland Counties

044115809

Pennsylvania — All other counties

031319058

South Carolina

314972853

Texas — Refugio County

314972853

Texas — All other counties

113008465

Virginia

053112592

West Virginia — 

Brooke, Hancock, Marshall, Ohio, Tyler and Wetzel Counties

044115809

West Virginia – All other counties

053112592
How To Find Your Routing Number
You can find your Woodforest Bank routing number by looking at the first nine digits at the bottom left of your personal or business checks. If you can't view the routing number on a check for whatever reason, you can refer to the table above to find your routing number now.
If you have questions about your routing number, or sending or receiving funds to or from your account, contact Woodforest customer service at 877-968-7962 or support@woodforest.com.
What Is a Routing Number?
A routing number, also known as an ABA routing number, ABA number or routing transit number, is a nine-digit number that is assigned to a financial institution by the American Bankers Association. The number indicates where a payment should be processed or drawn from.
A financial institution can have multiple routing numbers depending on the state — and sometimes the county — where you opened your account.
Understanding Your Woodforest Routing Number
A routing number consists of three components. The first four digits are the Federal Reserve routing symbol. The first two digits in this series will range from 00 to 99, and give information about the institution, including whether it is a U.S. government entity or agency, a bank, a thrift institution or a traveler's check. The next four digits in the routing number represent the ABA institution identifier, and the final digit serves as a check digit.
We make money easy. Get weekly email updates, including expert advice to help you Live Richer™. 
Information is accurate as of July 12, 2022.
Editorial Note: This content is not provided by Woodforest. Any opinions, analyses, reviews, ratings or recommendations expressed in this article are those of the author alone and have not been reviewed, approved or otherwise endorsed by Woodforest.