How To Find Your E-Trade Routing Number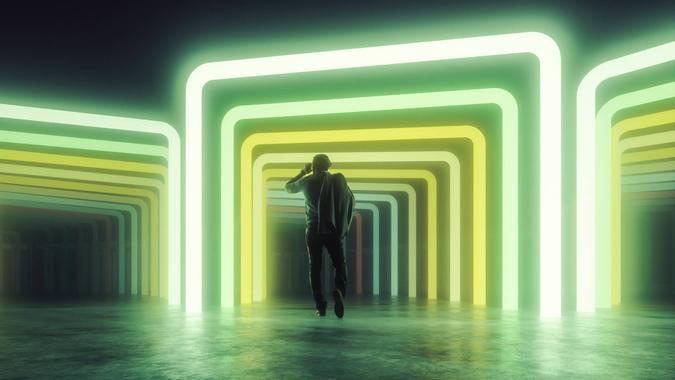 gremlin / Getty Images
Your bank routing number is useful for anything from signing up for direct deposit to sending money to friends and family. Even ordering new checks requires a routing number. Almost all financial institutions use routing numbers — even brokerages.
The routing number has a couple of names, including the ABA number or routing transfer number. The American Bankers Association created the bank routing number in 1910 so financial institutions wouldn't get confused as to where funds were supposed to go and where they were supposed to be withdrawn from.
What Is E-Trade Bank's Routing Number?
If you're an E-Trade customer, knowing your routing number is easy, as they use one number regardless of your location. E-Trade's routing number is 256072691. You can also find this routing number in your account, as well as at the bottom of your checks in the first group of numbers.
What Is a Routing Number?
You'll find your bank routing number on the lower left-hand corner of your checks, right next to your account number. The first two digits in the routing numbers represent one of 12 Federal Reserve Bank districts the bank is located in. The next two digits are the Federal Reserve Bank district branch that covers your bank.
The next four numbers identify the bank itself, or rather the identifying number your bank is assigned. The final digit in a routing number is known as a "check digit," a number that allows you to verify the accuracy of a routing number, and can be used to prevent bad checks.
Banks Can Have Multiple Routing Numbers
Some banks have multiple routing numbers to serve different needs. Smaller banks and online-only financial institutions typically use only one routing number nationwide. Larger banks might have routing numbers for each state in which they operate.
E-Trade has multiple routing numbers you need to move money from your E-Trade account, but it differs only between bank and securities.
Different Routing Numbers for International Wire Transfers
International wire transfers follow the same idea as domestic transfers in that they use identifiers in order to send and receive funds with the proper destinations. It's common for intermediary banks to facilitate the transfer, which makes it a bit more expensive.
Wire transfers are faster than other bank transactions and can be completed in several minutes depending on the transaction being processed, although international wire transfers might require more time and extra steps. One of those steps involves getting the proper SWIFT code, also known as a bank identification code.
Here are E-Trade's wiring numbers:
E-Trade Wiring Numbers
E-Trade Bank Routing Number
256072691
E-Trade Securities Routing Number
056073573
E-Trade SWIFT code
WFBIUS6S
Note that E-Trade wires through Wells Fargo, so your E-Trade's SWIFT code is the same as Wells Fargo's.
Know Your E-Trade Routing Number
Routing numbers have been around for over a century. Knowing your routing number is important for matters pertaining to money transfers, such as when you need to transfer money on the E-Trade app. This can be especially crucial when navigating vast sums of money between parties, or when you need to wire money in a pinch.
You can find your routing number on your checks, on the charts here or by going to E-Trade's website. Remember that the check routing number might be different from the wire transfer routing number, particularly if transferring money internationally. You might want to check with your bank or brokerage before moving money — a single wrong digit means your money will go to someone else.
This article has been updated since its original publication. Julia Gordon also contributed to the reporting for this article.
Information accurate as of Feb. 18, 2022.