What Is a Canceled Check? What You Need To Know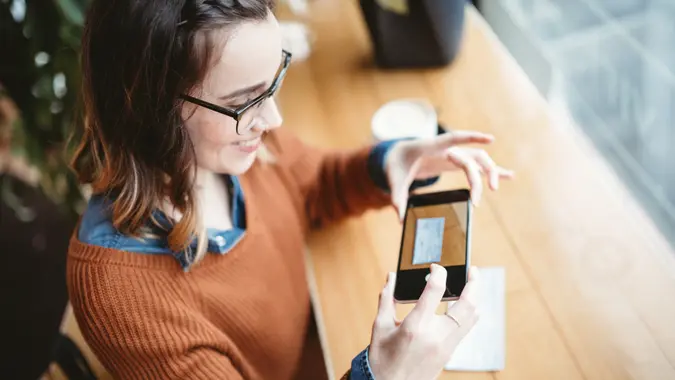 RyanJLane / Getty Images
Even your bank account can benefit from a system of checks and balances. No matter the financial institution you use — whether a traditional bank or credit union — when you write a paper check, it is good to know how the process works. Though online banking may be sending physical checks the way of landline phones and dinosaurs, there are many establishments where the written check is still king.
But what does it mean when a check has been canceled? Here's what you need to know.
How a Canceled Check Works
A canceled check is a check that has been processed out of your checking account and paid, which means the check cannot be used again. Only issuing banks can cancel a check. Essentially, a canceled check is any check you write that goes through — the amount of the check leaves your account and goes into the account to which you sent it or is cashed out successfully.
Is a Canceled Check the Same as a Voided Check?
Canceling a check is not to be confused with voiding a check, which an account holder can do by writing "void" across the check to ensure that check number is not used.
Upgrade Your Checking Account
Key Takeaways

Here are some other key takeaways about canceled checks:

Canceled checks are cleared by the bank when funds are transferred.
One way to cancel a check is to instruct your financial institution not to pay it.
Canceled checks are out of circulation and cannot be used again.
Copies of canceled checks can be used as proof of payment.
Canceled Checks vs. Returned Checks 
A returned check is a check that does not go through because the issuing bank declines it.
This could be for varying reasons, but most likely, it is due to the account holder having insufficient funds — therefore, the account cannot cover the amount written on the check. You may have also heard returned checks commonly being referred to as bounced checks or NSFs, which in bank terminology means nonsufficient funds.
Canceled Checks vs. Stop Payment Requests
A stop payment request is when you reach out to your bank, credit union or other financial institution and ask that the check you wrote not be processed or cashed. You can make stop payment requests for paper checks but also for any other debit transaction from your account.
Upgrade Your Checking Account
This is handy if you forget to cancel a recurring bill you pay automatically or for any payment that you suspect to be fraudulent. Unlike a canceled check, which has no fee, a stop payment request can come with fees ranging anywhere from $15 to $35.
Final Take To GO 
Banking lingo can seem a little confusing when there are several seemingly synonymous terms being used. It is important to know to what your bank is referring when it deems a check canceled versus when it is returned, bounced or has had a stop payment request.
In the end, your takeaway should be that a canceled check is simply a check that has gone through the normal process of payment, having cleared from the check writer's account into the check receiver's account successfully.
FAQ
Here are answers to frequently asked questions about canceled checks.
What is proof of a canceled check?

Proof of a canceled check is a copy of the check or check image, which can be used as proof of payment in some instances. These copies are available from your issuing bank or credit union and accessible up to seven years from when the check was processed.

Can you use a canceled check?

No, when a check is canceled it means that it has already been processed from your account to another account or been cashed out and therefore cannot be used again in any capacity.

How long until a check becomes canceled?

Typically any deposited check will take around two business days to clear from your account for most banks. However, to not stress out, plan on anywhere from three to five business days for the check to clear.

How do you make a canceled check?

Only a bank can cancel a check, which is what it does when the check clears from your account and is processed into the account of the person or place you wrote it to. This is not to be confused with these other checking terms:

– Void check: a check with the word "void" scrawled across is
– Returned check or bounced check: one the bank does not process, generally due to the checking account it is written from having insufficient funds
– Stop payment request: a request to your bank or credit union not to process a check you sent
Upgrade Your Checking Account
Our in-house research team and on-site financial experts work together to create content that's accurate, impartial, and up to date. We fact-check every single statistic, quote and fact using trusted primary resources to make sure the information we provide is correct. You can learn more about GOBankingRates' processes and standards in our editorial policy.
Upgrade Your Checking Account