How To Order Checks From Costco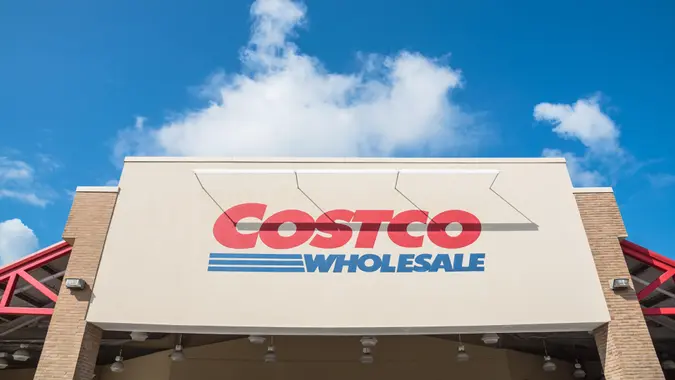 Trong Nguyen / Shutterstock.com
People are writing a lot fewer checks these days as more opt for online and mobile payments, but you might still need to use a check from time to time. If you haven't ordered new checks in a while, you might be surprised at how expensive they have become.
The good news is that you can order checks from Costco — and they're probably cheaper than they would be if you ordered them directly from your bank. Here's what you need to know.
How Do I Order Checks From Costco?
Costco members can order checks online through Harland Clarke. Here's how:
Go to Costco's check services page.
Click on "Order New Checks."
You'll be directed to the Harland Clarke website to place your order, but you will get special pricing as a Costco member.
You can order personal or business checks, as well as accessories like ink stamps, envelopes, deposit slips and address labels.
Good To Know

You'll need to provide your bank account number and routing number to order your new checks. You can find this information at the bottom of one of your existing checks or on a preprinted deposit slip.
You can't order your checks on the Costco app because the order must be placed through Harland Clarke.
How Much Does It Cost To Order Checks From Costco?
The amount you pay for your checks from Costco depends on the type and quantity you choose. Costco's website says that for Costco Gold Star or Business Members, the average cost is about 50% less than you would pay if you ordered checks directly from your bank. If you're an Executive Member at Costco, you'll save an additional 20%.
Upgrade Your Checking Account
As a Costco member, you will also get free standard delivery on your checks.
Basic Checks
If you choose basic checks, you'll pay the lowest price. Checks that are printed with designs are slightly more expensive — especially if they are copyrighted brands like Disney or Star Wars. Checks with added security features might also be more expensive.
Basic blue or gray checks are $20.02 for 400 checks if you are a Costco Executive Member. The cost is $25.03 if you are a Costco Gold Star or Business Member.
Checks With Designs
If you want your checks to have a design on them, there are several to choose from, including Majestic America checks. These are available at the same price as basic checks — $20.02 for 400 checks if you are a Costco Executive Member and $25.03 if you are a Costco Gold Star or Business Member.
Character Checks
You can also get character checks such as Marvel Comics or Disney Princess checks. For these checks, you'll pay $23.41 for 400 checks if you are an Executive Member and $29.26 if you are a Gold Star or Business Member.
High-Security Business Checks
High-security business checks, which include holograms, watermarks, heat-sensitive ink and several other security features, come three to a page and 600 to a box. For Gold Star or Business members, one box costs $90.73. For Executive Members, the cost is $72.58.
Do I Need To Be a Costco Member?
The special pricing that Harland Clarke offers is for Costco members only. As a member, you can order personal checks, business checks or both.
Alternative Ways To Order Checks
If you don't want to order your checks from Costco, here are some alternatives:
Order directly through your bank (pricing varies)
Go through another printer, such as:

Deluxe: Charges $36 for a box of 100 basic checks
Vistaprint: Charges $4 for a book of 25 basic checks
Walmart: Charges $7.96 for a box of 150 basic checks
Upgrade Your Checking Account
Can I Get Checks the Same Day?
Because Harland Clarke must print your order and ship it to you, you can't get checks from Costco the same day. Standard delivery, which is free, takes 12 to 15 business days. Faster delivery is available in as little as seven to nine business days when you pay $17.58 for secure trackable express service.
Even as we pay more bills online or through digital apps, we still need checks from time to time. Ordering them from Costco can save you money and time.
Information is accurate as of June 6, 2022.