How Much Is a CVS Money Order?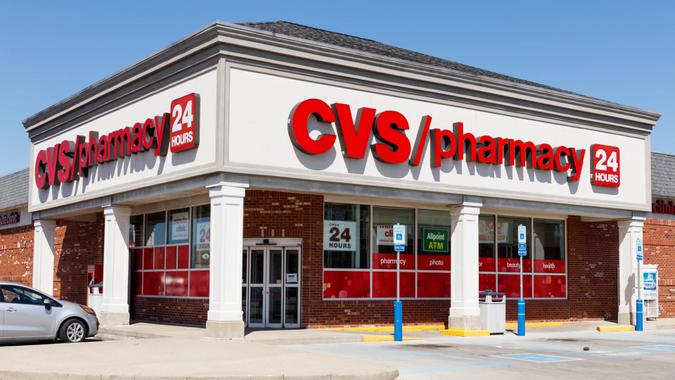 jetcityimage / Getty Images
When it's time to pay a deposit on a new apartment or handle some other transaction that can't be done with a debit or credit card, you might need a money order. If the nearby post office, bank or credit union is closed, consider a trip to your local CVS to buy a money order. But before you grab your keys, there are a few things you might want to consider:
Does CVS Sell Money Orders?
CVS issues money orders at their over 9,900 locations. CVS uses MoneyGram money orders, a provider of money transfers and payment services. CVS sells money orders for $1.25 with a maximum amount per money order of $500.
This is an important distinction to make because you're not going to find any helpful information if you search for "money orders" on the CVS website. But if you search for MoneyGram on the CVS website, you'll be directed to the MoneyGram locator.
How Do You Fill Out a CVS Money Order?
You might be aware of how to purchase a money order at a bank or credit union, but CVS is a great option if those places are closed.
Earn Perks With A New Checking Account
The steps to purchasing a money order at CVS are simple and straightforward.
Have Your Money Ready

A money order is a product that you purchase from a provider like MoneyGram — it doesn't pull funds directly from your checking account. Because it's a product, like a carton of milk, you will need the full amount to purchase a money order, plus the fee. You can pay for a money order with cash or a debit card.

Fill Out the Money Order Amount and Recipient Information

To keep your money order safe, fill out all of the information about the dollar amount and the payee immediately. Use the recipient's legal name or business name to avoid any confusion when the money order is being cashed.

Fill Out the Purchaser's Address Section

As the purchaser, you will need to fill in your address information.

Sign the Front of the Money Order

You might be tempted to sign the back of the money order, but that's where the recipient signs. Sign your name on the front of the money order instead. There is a line that indicates where to sign. Look for the words "Purchaser/Signer for Drawer."

Keep the Receipts for Your Reference

Similar to a cashier's check, a money order works a lot like cash  One difference is you can get a receipt for a money order that proves you purchased it. Be sure to hold on to your receipt until you know the payment has been received by the payee.
Learn More: How To Fill Out a Money Order: A Step-by-Step Guide
Does CVS Cash Money Orders?
You can't cash money orders at CVS, but you can cash a money order at a check-cashing store or some grocery stores with proper ID. Depending on the location, you might be charged a fee for cashing a money order. You can also deposit the money order at your bank or credit union.
Earn Perks With A New Checking Account
Learn: Where Can I Cash a Check?
Is CVS the Best Place To Get a Money Order?
The next time you need to purchase a money order, consider a visit to a nearby CVS with MoneyGram services. MoneyGram is a global provider of money transfers and payments. With a small fee of $1.25 per money order and a maximum of $500 per money order, you don't need to wait until your post office or financial institution opens its doors. CVS with MoneyGram makes it cheap, easy and accessible.
More From GOBankingRates
Information is accurate as of Jan. 18, 2022.