How to Make a United Wholesale Mortgage Payment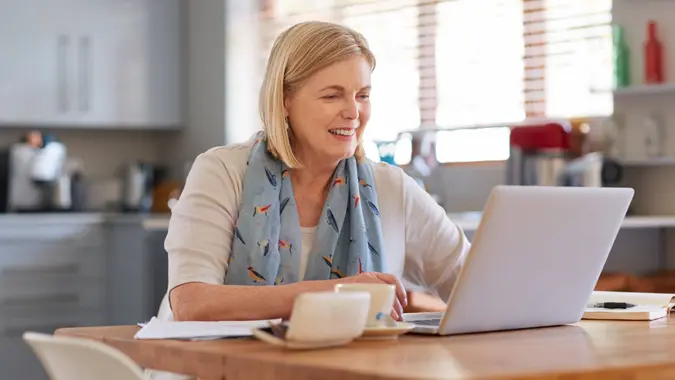 Squaredpixels / Getty Images
United Wholesale Mortgage is the largest among all the wholesale mortgage lenders in the United States. Consumers generally don't deal directly with wholesale lenders when it comes to purchasing a mortgage; rather, they are likely to be directed to a UWM product through the services of a mortgage broker. Once you set up your mortgage with UWM, you'll have to make regular payments.
Here's a look at the ways you can pay your United Wholesale Mortgage, along with suggestions on the best ways to pay down your mortgage.
Making a United Wholesale Mortgage Payment
You can make a mortgage payment with United Wholesale in one of two ways: on the website with a United Wholesale Mortgage loan administration login, or over the phone.
How to Make a UWM Payment Online
United Wholesale Mortgage offers a mortgage loan servicing webpage to facilitate online payments. To access your account online, you'll need either your loan number or your last name and the last four digits of your Social Security number. If you access the site using your name and Social Security number, you'll need your Servicing Loan number to pull up your account information and make a UWM loan administration payment.
The easiest way to make your mortgage payment online is to set up an automatic debit from your checking or savings account. After using your United Wholesale Mortgage login to access the UWM loan servicing website, you can enroll in the company's Automated Payment (ACH) program to deduct the correct monthly mortgage payment amount from your bank account.
Learn How: I Paid Off My Mortgage With a Credit Card
If you don't set up an automated ACH payment, you can still use the loan servicing website to make any payment you would like on your mortgage. In addition to paying your bill, you can use the site to view your mortgage statement, tax details, insurance details and anything related to your mortgage.
How to Make a UWM Payment by Phone
If you're not interested in using the automatic payment feature on the UWM website, you can still call United Wholesale Mortgage customer service at 800-981-8898 and make a payment over the phone. You'll need your UWM loan information so the phone representative can pull up your account. You'll also have to provide your bank account information, including your bank routing number and account number.
Best Way to Make a United Wholesale Mortgage Payment
The best way to pay a mortgage is the one that's the most convenient. For most people, this would be the automated payment option that you can establish on the UWM loan servicing website. However, others might prefer to speak directly with someone regarding their payments, in which case a phone payment is the best option. Bear in mind, though, that your mortgage might last 30 years, in which case you'd be making 360 monthly phone calls to make your mortgage payments.
Click through to learn how to pay off your mortgage early.
More Mortgage Payments
We make money easy. Get weekly email updates, including expert advice to help you Live Richer™.